It's been a long time since I posted my last art.
That's because I have to be very busy with my study. Though, our whole country is locked down due to corona but our exam is also waiting for the students to start. So, it's best to get prepared.
But, in the free time I try to practice my hobby Arting.
Today, I'm back with something else. It's also one kind of art but not like usual pencil sketch or picture of something.
I just decorated my house with some paper which was not useful anymore. My mom was going to throw outside with the dusts. I made designs and added colors to them. I decorated my desk where I study by using them. And it really looks great.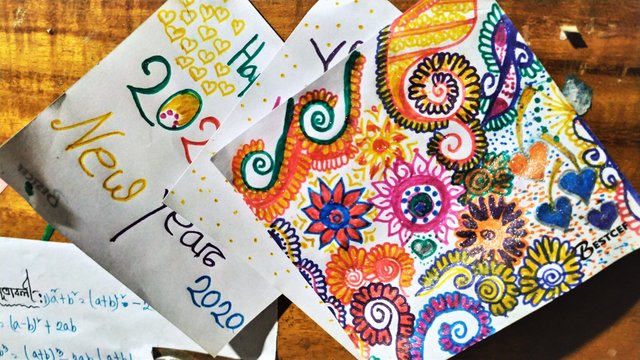 I've a lot of collections of them.
I'm gonna share them in my other posts.