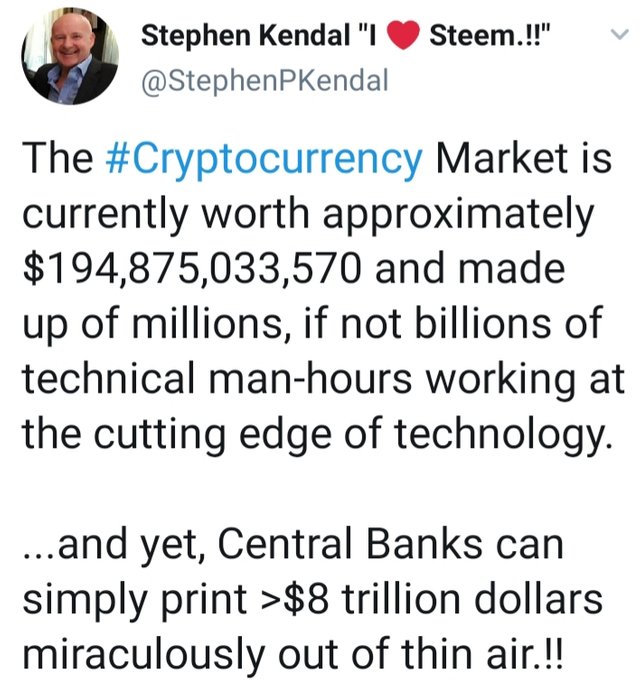 Financial Armageddon
As the World edges closer to Financial Armageddon propping up what is essentially an antiquated and obsolete System, I thought I would share with you the latest tweet I have just posted.
The tweet reads..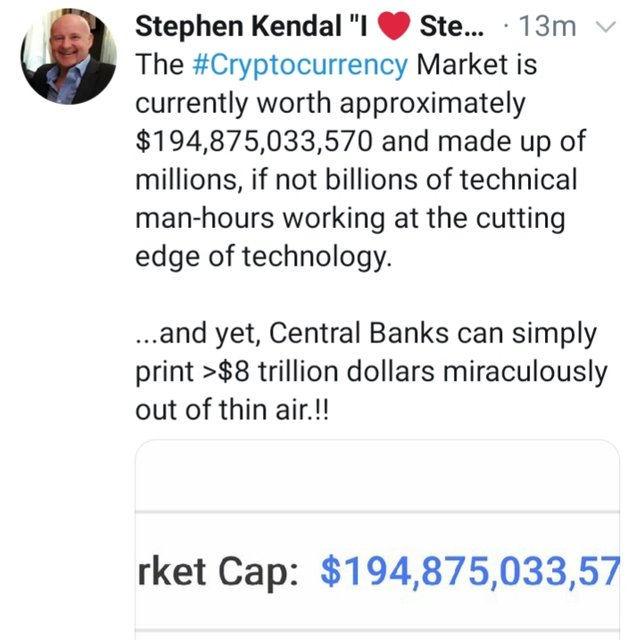 The #Cryptocurrency Market is currently worth approximately $194,875,033,570 and made up of millions, if not billions of technical man-hours working at the cutting edge of technology.
...and yet, Central Banks can simply print >$8 trillion dollars miraculously out of thin air.!!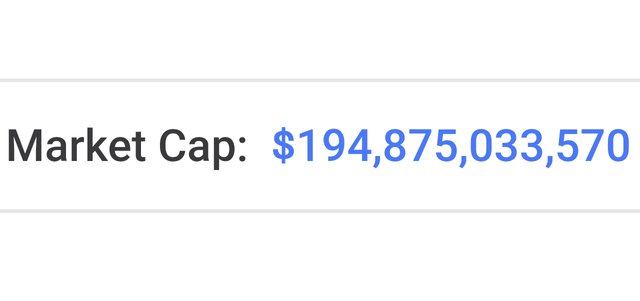 https://twitter.com/StephenPKendal/status/1246044813205671937
Now is not a good time for all the petty arguments
As the Global Economy and Global Financial and Banking System continues to migrate to a fully #Blockchain and Distributed Ledger System, now is not a good time for all the petty arguments.
With what is potentially billions of man-hours of technical work behind this technology revolution, I would love to personally thank everyone who has helped towards making a change in the World.
Thanks again for reading.
Stephen