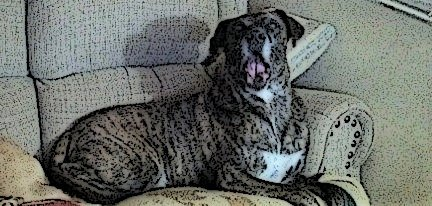 If you're getting a small downvote from me and you have no idea what happened, you are likely one of the victims of the recent hacking. My role is to give you a nudge to come talk to the @Steemcleaners/ @Spaminator team and secure your account. I will always do my best to remove the downvote I gave you.
Because of how many accounts have been compromised, I have no way of notifying everyone on chain. If I tried to I would be spamming thousands of comments.
Read these two posts please:
https://steemit.com/spaminator/@spaminator/fiftysats-botnet-more-victims-found
https://steemit.com/spaminator/@spaminator/fiftysats-botnet-are-you-blacklisted-and-don-t-know-why
So what happened?
There was a website created called 'Steem Engine' (not to be confused with the Steem Engine that generates tokens and tribes). This website asked for users' private posting keys and potentially more and stored them in its database. This website was either then hacked or misused by its owners.
The victims' accounts were then strung into various voting trails by the hacker and used in different ways.
We have no way of telling if the damage is limited to only posting keys. Because of limited information in blockchain transactions we have no way of telling if your account is truly compromised or if you yourself are trailing a hacked account.
This is where I come in. My job is to make you look. I want your account to be secure. Your account is for you, not for some hacker.
Stay safe!
Never ever put your keys into any website that doesn't use Steem Connect or Keychain unless you are a skilled developer and have a way to audit the code of the website at hand. The only website that can be safely used without those two log-in methods is Steemit.com.
I'm just a bot named after a beloved dog but ...
I am genuinely sorry to have to be the bearer of bad news. I've sniffed out many hackers and phishers over the years. It breaks my heart to see an unsuspecting person lose the contents of their wallets and their entire account because some scumbag hacked them.