It all starts with an 'L'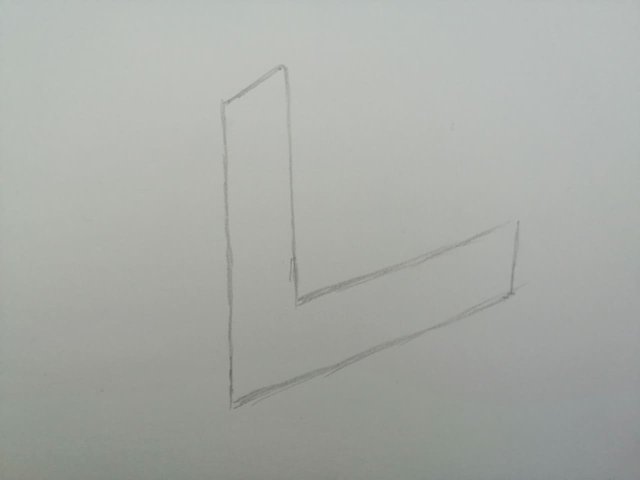 Then you have to make the 'L' like it is in 3D version.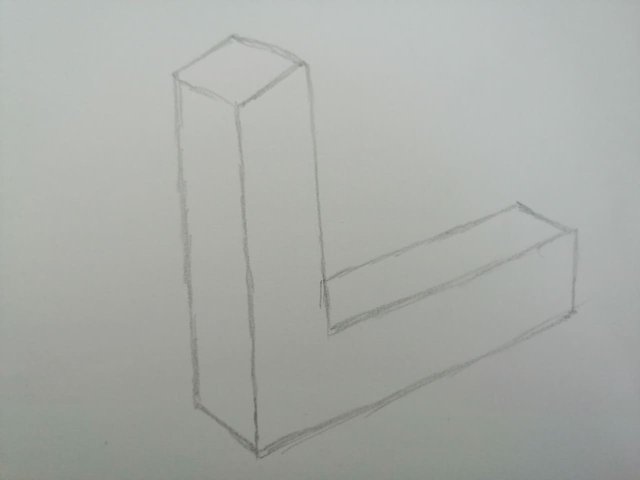 The next step is to draw those 2 lines.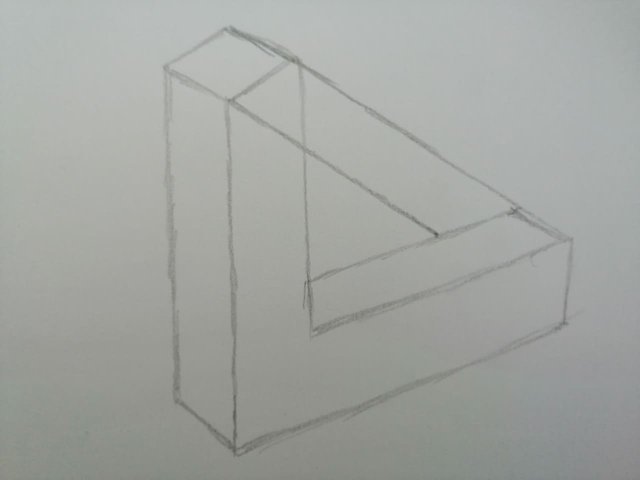 Delete those 3 little lines that I tried to delete with my finger so you can see it clearly.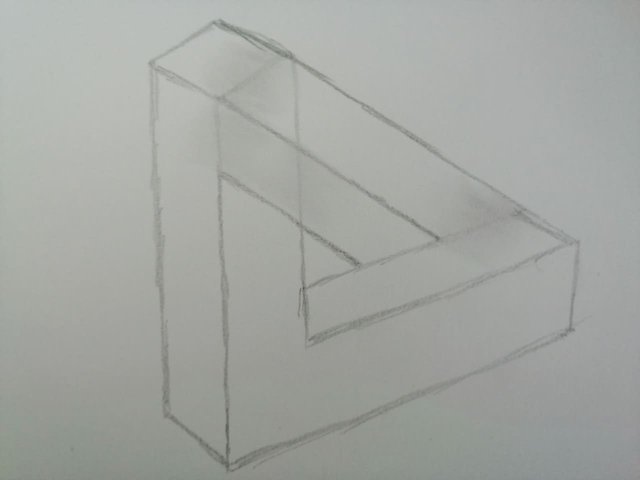 Then add some 'shades'.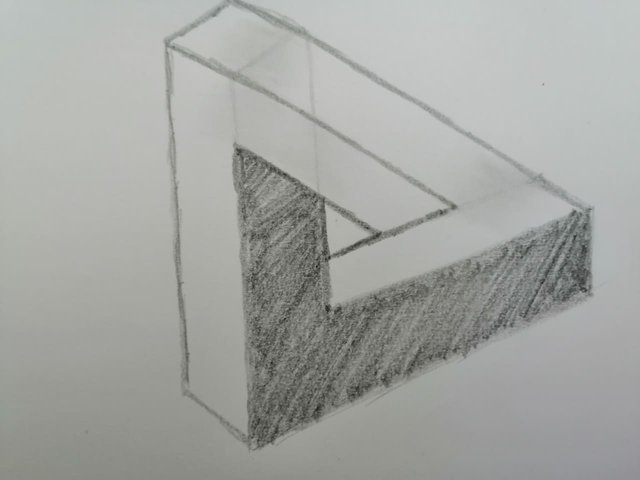 And that's it, look at it, where is this ending?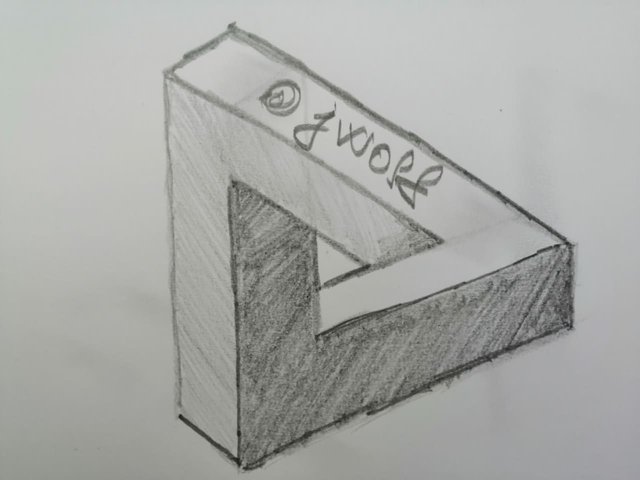 Thanks for reading my post, don't forget to follow me for more posts, I am going to be active on Steemit again!