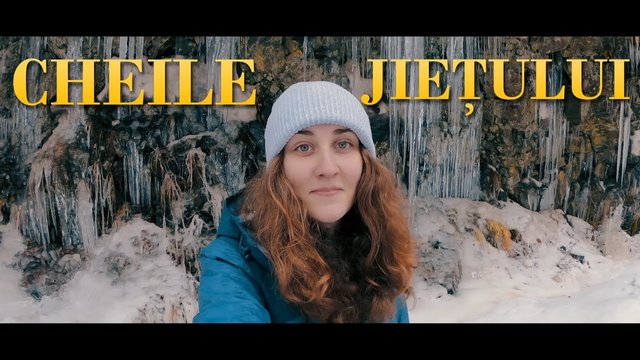 ---
We still don't have snow in this part of the world, so I thought about coming up with a video that I recorded last year in December.
A place that we discovered and which made our journey a memorable one.
Because the gorges themselves are going to welcome you with lots of waterfalls that are becoming even more spectacular during the winter when they are frozen and it makes you feel like you just discovered a different world.
A world of ice.
Read more about the incredible place presented in the video, below:
---
Don't forget to LIKE, SUBSCRIBE, SHARE & COMMENT if you enjoyed the video! :)
---
Video recorded with: GoPro HERO 7
For full HD: CLICK HERE
All rights reserved to @gabrielatravels
Find me on:
↪ YouTube: https://www.youtube.com/gabiivdesign
↪ Instagram: https://www.instagram.com/gabriela.tv/
↪ Blog: http://gabrielastravels.wordpress.com/
↪ Twitter: https://twitter.com/GabrielaTravels/
↪ Facebook: https://www.facebook.com/gabrielaistraveling
↪ Patreon: https://www.patreon.com/GabrielaTravels
↪ Contact: gabriela.valceanu19@gmail.com