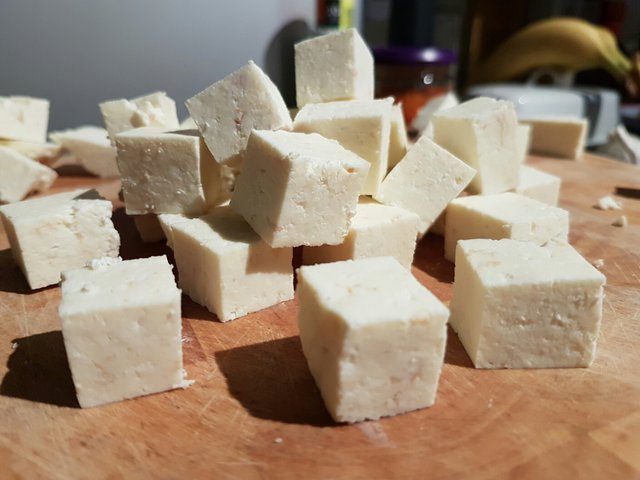 With the apocalypse that is Covid-19 and lockdown that is upon us. Why don't you make your own cheese in the house!!! You don't need anything special except for a bit of muslin/cheesecloth.
---
This is a gorgeous, unsalted, crumbly cheese. It's great for using in veggy curries and spicy dishes. I am making it for a chilli & garlic paneer dish later :0).
So to work!!
You will need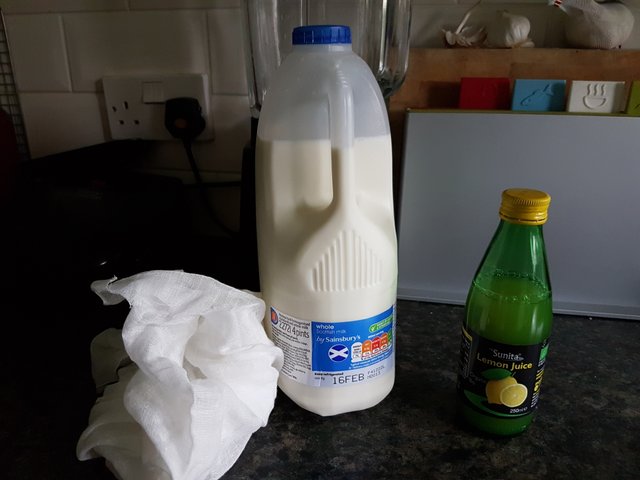 Hardly anything!!
4 pints of full fat milk
4 tablespoons of lemon juice
A big bit of cheesecloth
That's it. Cheese city here we come!!
To make
Slop your milk in a big pan and get it on a low to medium heat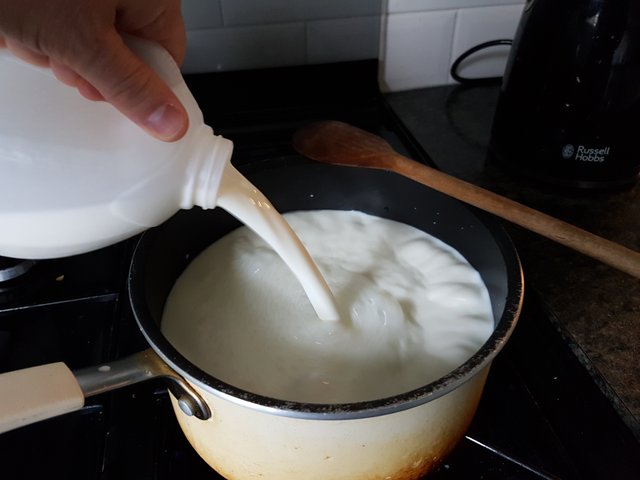 Stir it regularly do it doesn't catch on the bottom.
When it starts to rise and go frothy like a latte then throw your lemon juice in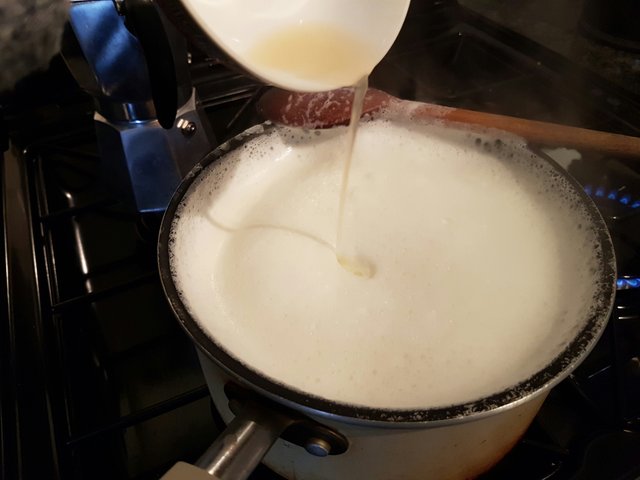 Stir for a minute or two till it curdles. It will look like albino sick basically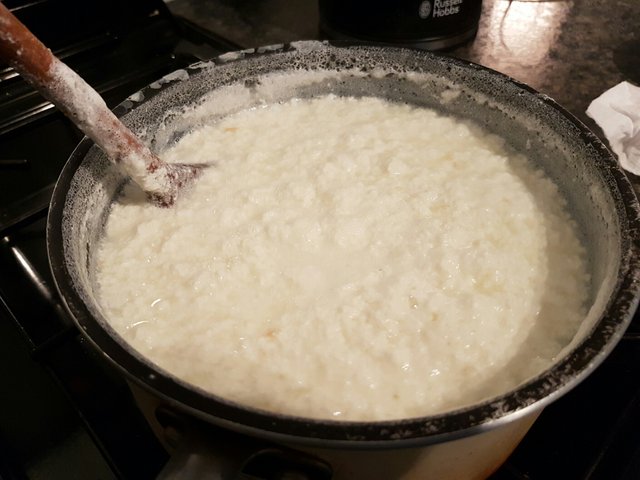 You will then see the curd completely separate from the whey. The whey looks grey and horrible. You should keep this though when you drain it as you can use it in other things.
When it completely separates take it off the heat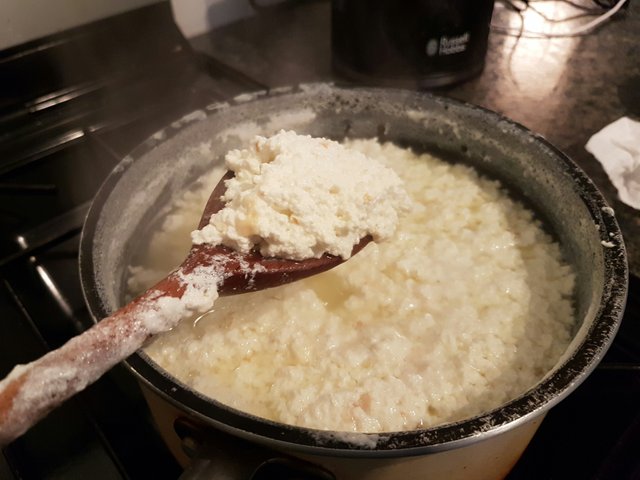 Put your cheesecloth in your drainer and drain it.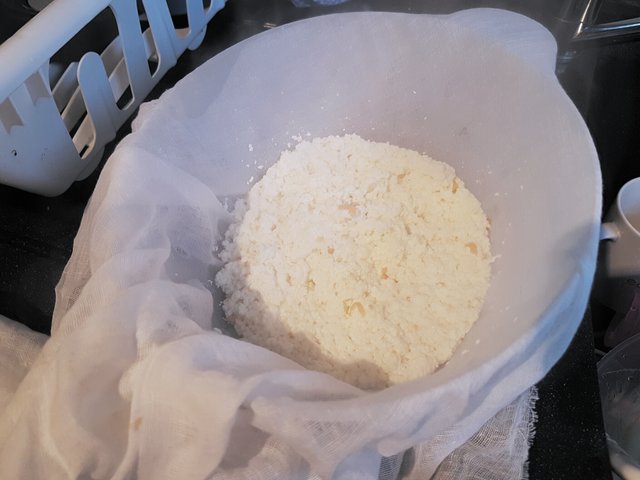 Some people rinse it at this point to remove any taste of lemon but I can never taste it so don't.
Now you twist it and hang it to drip for half an hour. I use my tap

After half an hour put it somewhere on a sloping surface and put something heavy and flat on it for another half an hour. I use my big chopping board. This squeezes out the last of the whey.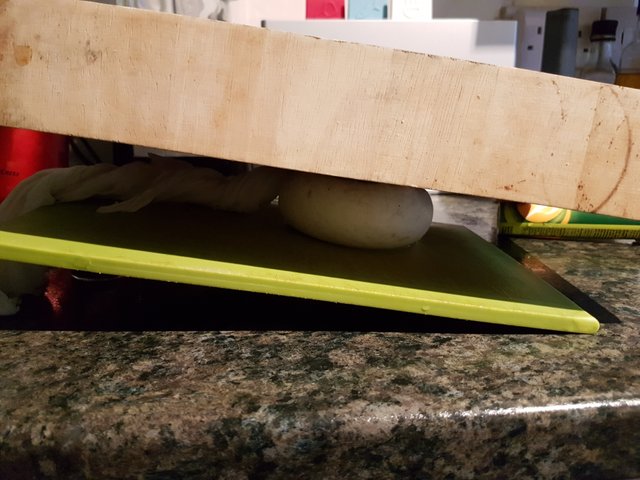 That's it! Unwrap the goodness!!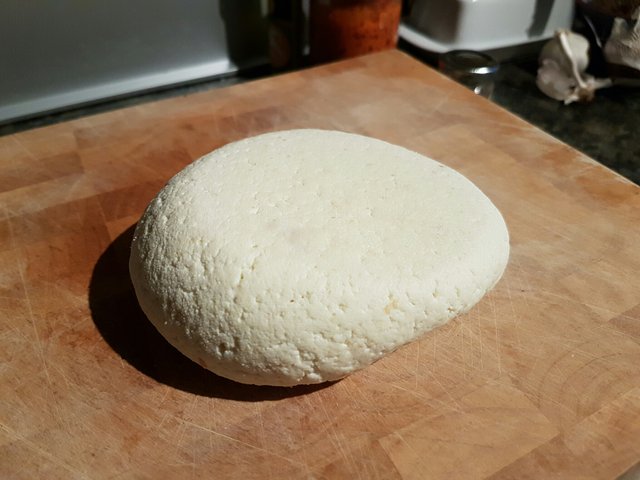 Slice it up and boom! Your paneer is ready to go!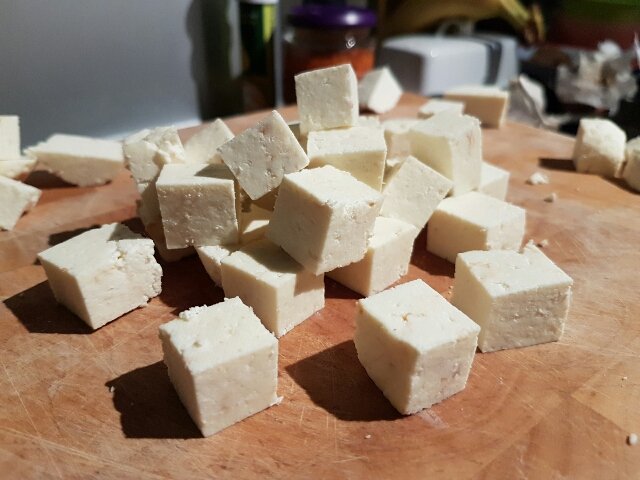 You can tuck in straight away or add it to some spicy, hot sauce. Which is what I recommend!