---
---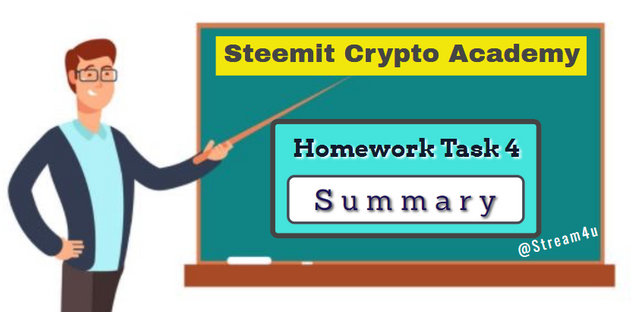 This Thumbnail Created From snappa.com
---
Hello Everyone,
Let me first thank you to all for joining Steemit Crypto Academy and participating in the Homework Task 4.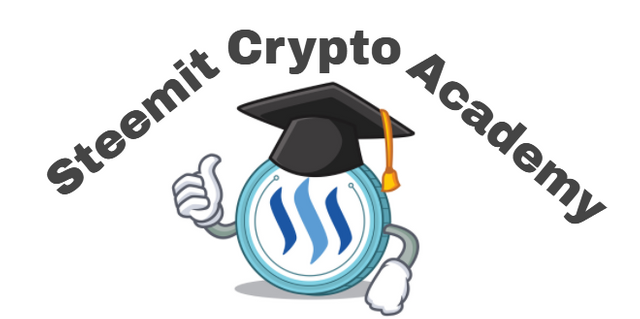 Steemit Crypto Academy
I am sure the last week was good for everyone. We can say that the Homework Task is now started improving, it is actually a big thing that you are accepting the feedback, suggestion, and accordingly implementing in a task/post, you may also find a good result from it.
---
Summary For Homework Task 4
Now you know that as a part of the weekly review, we are here to summarise homework task 4. I hope your homework tasks have been reviewed by me, if not then please send your link for Homework Task 4 in the comment section of the Course 4 post.
Before proceed to the next course and homework task, let's summarise homework task 4 so that if it requires then you implement it in your next homework task.
Summary For Homework Task includes General thoughts, Feedback, Suggestions.
---
General Thoughts.
There are some positive and negative. The Positive is, some users are actually king course interestingly, working on it seriously and giving good results in the Homework task.
The negative is, it looks some users are only focusing on task topics and just completing homework tasks by using charts from Google. It quite not look that they actually worked on the information given in the course.
Some are still failing to explore the topics more and complete in just 3 to 4 lines, look like they just want to complete it. Others are doing very well, they exploring the topic more due to which the task looks more clear, understandable as a reader point of view it makes comfortable on their post.
Users are still using a lot of images from other sources. When the topic is on the graph which you can access from your trading platform so by understanding the topic, you can use screenshots from your own graph and you just need to explain it. I don't see a reason for which you need graphs images from other sources.
---
Feedback.
Tasks are still detecting as Plagiarism, no proper sources provided. As you know PLAGIARISM isn't supported hence please make sure to attach sources to those particular phrases in your article OR you can also try to re-phrase/explain it in your own way instead of direct copying.
Some users are mentioning information that looks like a definition with no more details.
Some users are using different types of tricks to copy complete posts of others and trying to abuse Steemit Reward Pool, it has taken time to analyze those posts but we are successful catch them.
Users are still using images from Google, it is okay that you are also giving a source for it, but that does not look like a self-study.
Some users are still not using relevant images according to the information that they have mentioned. It is difficult to understand the images after reading the information.
Still, some users are posting their homework tasks outside and not in a Steemit Crypto Academy.
---
Suggestions.
The first thing is for those who are still trying to copy content directly from the other sources and the same I have sent in a comment to someone.
For learning and clear understanding purpose, it is always good to refer or take help from the other sources and this is actually one of the part of our self research, study. But, based on that research and study we need to understand the concept. Once it is clear, then based on understanding make it with the own words.
But applying completely from the other sources by changing only a few words is not good practice, because even if we change the few words the meaning remains the same and then it makes a habit that prevents growth as blogger and innovation thinking.
Second Thing,
While blogging or making a post always try to make it as per the reader's point of view and not for self. In blogging platform, visitors come to post to read and understand, so whenever you complete any sentence try to read it by self and see you can understand it or after reading it see if any question comes to your mind, if yes then try to make it clear in the same sentence or next to it. These things look you are considering readers/visitors and make sure they should feel comfortable on your post/blog.
These are the points I wanted to share with you because it while checking the task it has been observed that sentence framing is not properly set, the topic drop/end at any point, and not tried further clarification.
Use the decent size of images in a post, some imaged found very small, some images are a blur, some images are used as their position like a cross, from a system you can turn it to left or right to make is straight.
Make sure images are clear to understand according to their definition and information. Make sure there are no extra things on images like name, a title that completely covers the main part in the images that you are trying to explain.
Try to get involved in a topic and explore it well, even in simple terms you can make it better.
Still, some users are not using captions to the images. Captions mean one liner information about an image that looks effective in a post/blog, try it if you still not doing it.
---
TOP 3 Homework Task 4 Post.
---
Important Note
All homework posts should be posted in the community Steemit Crypto Academy.
For Homework Task 5 post given by @stream4u, add tag #supercrypto, #stream4u-week5 in the first 2 tags. Also, tag @stream4u somewhere in a post.
If your Homework task 5 post does not get reviewed by @stream4u within 24 hours after you published it, please send your post link under the comments on the Course 5 post.
With regards to the course or Homework Task, for any doubts, questions, concerns you can reach to the professor through the comment section on their course post.
Thank You.
@stream4u

---
---