Hello fellow steemians
Thank you @levycore for making me to take part in this lecture.
I would like to begin my homework by stating the introductory of the non-fungible tokens .
An introductory to the non- fungible tokens
The authenticity of the non-fungible tokens has been booming the cryptocurrency ecosystem in an extraordinary way. The non-fungible market has its own ability to have its own independent market without excess but digital.
The digital era has not been heard by all since it is likely to be used in physical property.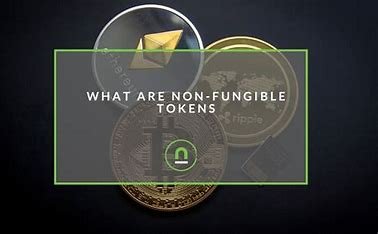 source
What is an NFT?
I will explain NFT in my own words as the tokens that is legally owned by only one owner. A non-fungible token is the end product of a particular type of cryptographic token and it cannot be used globally. The token is very powerful in the block chain. They contain essential information that describes its uniqueness as every token owner will have.
The NFT's are digital assets that are centralized. The have the capabilities that helps the owner to control his/her own NFT.
Exchange of coin like bit coin which cannot be replaced with another digital or physical assets is called a Fungible Token.
Fungible tokens are decentralized.
HOW DOES NFT's WORK?
They are part of the basic importance of the Ethereum block chain with uploaded pieces of information. I would like to state some of the pieces of information that has been uploaded and they are (Gaming and 3D animated collectibles that has a blend of VR and AR.) in a digitalized way (videos, GIF, mp3, JPGs). The creators can take any decision on the scarcity on its limitations of assets. Making them secure ownership over the platform and what they sell and when this happens the tokens become safe for trade and transaction.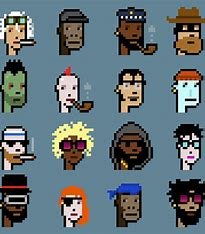 source
WHAT IS A CRYPTO PUNK?
A crypto punks one of the highest grossing NFT projects and has been appreciated by the most simplified art form for NFT Block chain Technocrats and specialists and they believe that it is project that inspired the modern Crypto Art movement.
Crypto Punks projects has indeed helped its users to trade and keep in stock 10000 unique collectible characters bringing forth uniquely using Proof- of Ownership kept on the Ethereum block chain network. Crypto Punk can have its transition of ownership smoothly and continuously within their users, this projects is an end product of the digitalized art market.
ADVANTAGES OF CRYPTO PUNK
It has helped its users to trade with ease and invest
It secures ownership over platform.
Crypto punk is able to be distinguished from all others from its type.
DISADVANTAGES OF CRYPTO PUNK.
Anything that has an advantage will definitely have a disadvantage and some of the disadvantages are:
They have expensive projects
There is scarcity of some crypto punks.
TYPES OF CRYPTO PUNKS.
On the farther side their historical importance, the collectible appeal of crypto punks is enriched by the quality of certain types of characters and specifications.
Most of the 10,000 total punks are humans, but there are also three different types:
Zombie (88)
Ape (24)
Alien (9)
CONCLUSION
In the conclusion of my homework I would have to say that non fungible token is a very profitable and secured token. It also makes traders do their transactions with ease.
Thank you for reading my post!!!!
Cc:
@levycore