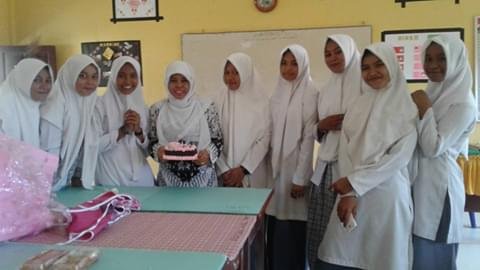 Talking about birthdays frankly I have never celebrated my birthday party in my entire life. This is because I was born into a lower-class family who was not accustomed to having birthday party.
When I became a teacher and taught at a high school, my students often wish me a happy birthday every date of my birth. My favorite birthday happened in 2016 when my students wished me a happy birthday with a delicious tart.
Berbicara tentang ulang tahun terus terang saya tidak pernah merayakan pesta ulang tahun saya sepanjang hidup saya. Hal ini disebabkan karena saya lahir dari keluarga golongan bawah yang tidak terbiasa mengadakan ulang tahun. Jangankan untuk mengingat tanggal ulang tahun untuk kebutuhan sehari-hari saja kami hidup dalam kekurangan.
Ketika saya menjadi guru dan mengajar di sebuah sekolah menengah atas, para murid saya sering mengucapkan selamat ulang tahun pada saya setiap tanggal kelahiran saya. Ulang tahun favorit saya terjadi di tahun 2016 lalu ketika para murid saya mengucapkan selamat ulang tahun bagi saya dengan sebuah kue tart yang lezat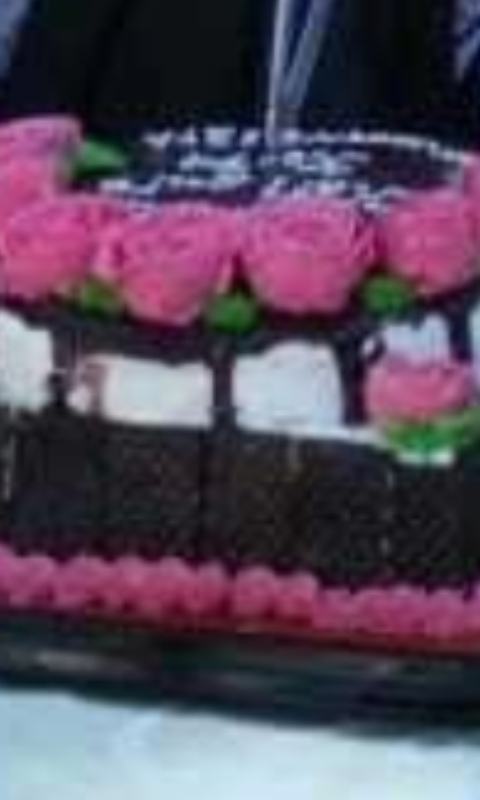 Even though it was just a birthday wish and a cake, I was very happy at that time. Everything was very memorable for me because it was an expression of love from my students to me as their teacher
Walaupun hanya sekedar ucapan selamat ulang tahun serta sebuah kue tart namun saya sangat bahagia saat itu. Semuanya sangat berkesan bagi saya karena itu merupakan ungkapan kasih dari murid-murid saya kepada saya sebagai gurunya.