Hello football fans, I am very happy to be with you once again. I know for sure that some of your expectations wasn't met because of some miracles that happen this week to some of the football clubs. Yesterday, I was a bit disappointed in my team and that wasn't the first time but it has happened concurrently, I know you have also experience same things. That's how football is, sometimes things will work fine for you and vice versa.
Today was a big day for two London football clubs which is Chelsea and Arsenal. The match took place at the home ground of Chelsea which is Stamford Bridge. And I guess the vim and the expectations Chelsea football club and their fans were having cannot be described.
The two managers did a lot of changes in their team by introducing new players into their team.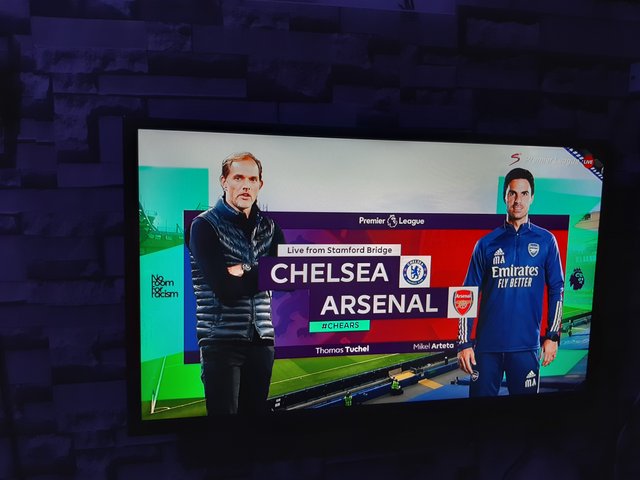 Arsenal went to the game with a good records by scoring Chelsea in their last two meetings. whilst Chelsea too have gain more points in this season premier league London derby. Which means both team were having good records.
Arsenal started the game with 3:4:2:1 formation whilst Chelsea too was playing 3:4:2:1 formation with Kai Havertz leading the attack.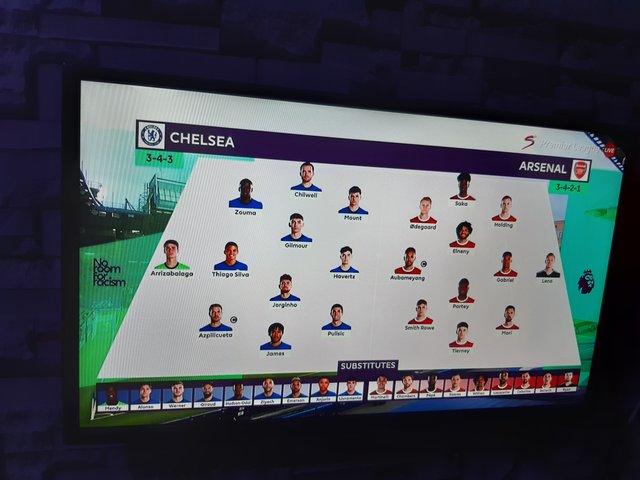 Kick of started at 7:15ghana time, in the 11th mins Havertz got a passed from Jorginho, drives into the box and shot passed Leno very higher and sail passed the crossbar. During the 16th mins, Jorginho plays some blind back pass to the keeper, Kepa has to stretch and screamed, but unfortunately Aubameyan pull the ball back and Smith Rowe managed and put the ball into the empty net and the game became one nill in favour of Arsenal. In 61st mins Pulisic run and node the ball into Arsenal net but unfortunately the VAR ruled it offside. During the later part of the game Zuma put in some effort but it was saved by the keeper and Giroud fired again and it hit the crossbar.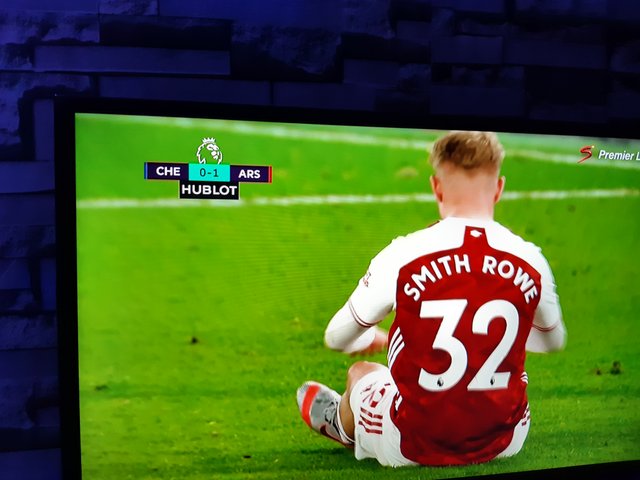 Arsenal was able to manage the game and continued to hold their one goal until the end of the 90mins.