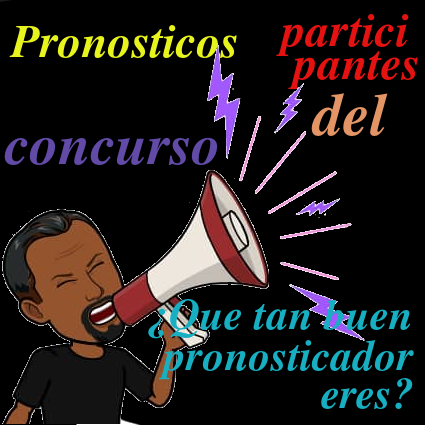 Emoji creado en Bitmoji. Diagramación de mi autoría
Resultados Jornada 36 ¿Qué tan buen pronosticador eres? Edición 18 – Últimas jornadas de La Liga de España
Organizado [email protected]
Jueves 13 05 2021
#worldoffootball
Venezolano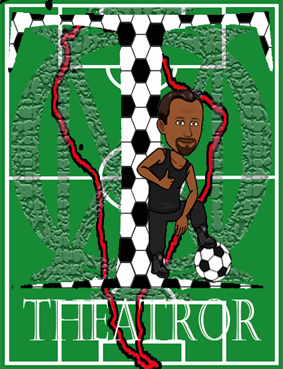 Logo de mi autoría. Emoji creado en Bitmoji. Diagramación de mi autoría
¡Saludos Futbolmaniacos de la comunidad #worldoffootball! Un cordial saludos a cada uno de ustedes y al resto de la gran familia #steemit.
La jornada 36 de La Liga de España presento buenos y sorprendentes juegos. Los cuatros juegos que se propusieron para la jornada 36 en esta edición 18 del concurso no fueron la decepción.
Levante 3 – Barça 3
Definitivamente el Barça no quiere la Liga. En esta temporada ha tenido juegos malos que lo han hecho estar como esta, pero la manera como juego este último partido dejo mucho de qué hablar en el mundo del futbol. Por su parte el levante fue bastante valiente y aprovecho los errores defensivos de los azulgranas. Dio a respetar su casa y busca cerrar de buena manera su temporada
Sevilla 1 – Valencia 0
En este juego, considero, que no hubo sorpresa. Quizás de se esperaba un marcador más abultado, pero no fue así. El gol del Sevilla le basto para conseguir los 3 puntos para seguir en la lucha, quizás no logre la liga, pero conseguir podio no es nada malo. El Valencia sigue demostrando lo mal que esta. Muchos quisiéramos ver al Valencia de antaño, pero parece que pasara algo de tiempo para poder disfrutar de ese equipo que marco diferencia en la Liga.
Atlético de Madrid 2 – Real Sociedad 1
Los colchoneros quieren la Liga y lo está demostrando en cada partido. Vienen de empatar contra el Barça y ahora logran un triunfo importante frente un equipo que buscaba puesto de Europa. La Real trato en todo momento de buscar ganar el partido, pero la sólida defensa de los roji blancos no se los permitió.
Granada 1 – Real Madrid 4
El equipo Merengue está demostrando que se olvidó de la eliminatoria de la Liga de Campeones y se está tomando en serio lograr obtener la Liga. No es un trabajo sencillo tomando en cuenta de que para ello dependen del tropiezo de los punteros que al parecer quieren darlo. El equipo está respondiendo a pesar de las bajas por lesiones que tiene la plantilla.
Estos resultados dejaron las primeras cuatros posiciones de la tabla de clasificación del torneo español con un ligero cambio de posiciones donde el atlético mantiene la punta, ahora escoltado por el equipo merengue para luego estar el Barça en la tercera posición y con un Sevilla apretando por el podio.
Las dos últimas jornadas de la Liga de España se muestran bastante interesantes y considero que las mismas son una competencia de dos. Al menos que suceda un milagro
Acá les presento como están las posiciones en la tabla de clasificación de los pronosticadores que participan en el concurso ¿Qué tan buen pronosticador eres? en su décima octava edición. Jornada 35 más jornada 36
Por favor quisiera que confirmaran sus puntos en este primer reporte de esta edición del concurso. Si existe algún error de mi parte quisiera que lo reportaran lo más rápido posible.
Todavía quedan 56 puntos en juego correspondiente a 08 juegos de estos 4 equipos en las dos jornadas que faltan para concluir este campeonato aparte de 12 puntos más correspondiente a los primeros cuatros puestos de la tabla de clasificación.
Quiero recordarles que la edición 19 está en circulación hasta el Viernes 14 de Mayo del presente año hasta las 23:59 hora de Venezuela
Nos leemos en las otras publicaciones de este concurso.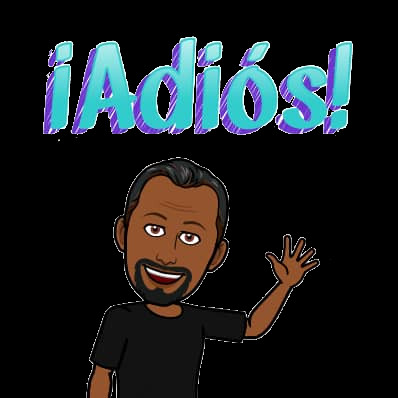 Emoji creado en Bitmoji. Diagramación de mi autoría.
Hasta la próxima…
Si quieres conocerme un poco más visita mi publicación de presentación en Steem atreves de este enlace
Gracias a @worldoffootball por dejarme crear este concurso.


Fuente
Imagen de mí autoría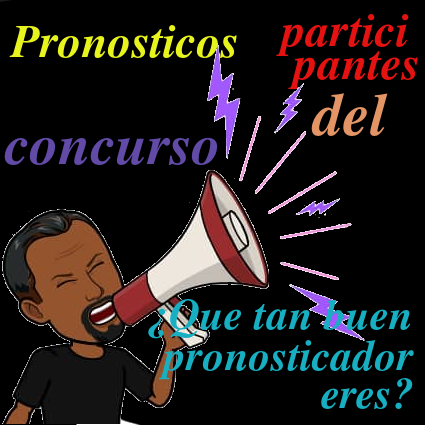 Emoji created in Bitmoji. Diagramming of my authorship

.
Results Matchday 36 How good a predictor are you? Edition 18 - Last matchdays of La Liga of Spain
Organized [email protected].
Friday 2021 05 13
#worldoffootball
English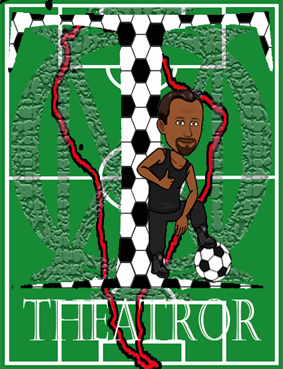 Logo of my authorship. Emoji created in Bitmoji. Diagramming of my authorship
Greetings Futbolmaniacs of the #worldoffootball community! Best regards to each of you and the rest of the great #steemit family.
The 36th round of La Liga of Spain presented good and surprising games. The four games that were proposed for matchday 36 in this 18th edition of the contest were not the disappointment.
Levante 3 - Barça 3
Barça definitely don't want La Liga. In this season they have had some bad games that have made them be like this, but the way they played this last game left a lot to talk about in the soccer world. For their part, Levante was quite brave and took advantage of the defensive errors of the azulgranas. They gave respect to their home and are looking to close their season in a good way.
Sevilla 1 - Valencia 0
In this game, I consider, there was no surprise. Perhaps a higher score was expected, but it was not the case. Sevilla's goal was enough to get the 3 points to stay in the fight, maybe they won't win the league, but getting a podium is not bad at all. Valencia continues to show how bad it is. Many of us would like to see the Valencia of yesteryear, but it seems that it will take some time to enjoy that team that made a difference in La Liga.
Atlético de Madrid 2 - Real Sociedad 1
The colchoneros want La Liga and they are showing it in every game. They come from a draw against Barça and now they get an important win against a team that was looking for a place in Europe. Real tried all the time to try to win the match, but the solid defense of Los Blancos did not allow them to do so.
Granada 1 - Real Madrid 4
The Merengue team is showing that they forgot about the Champions League play-offs and are serious about winning La Liga. It is not an easy job taking into account that for this they depend on the stumble of the leaders who seem to want to give it away. The team is responding in spite of the injuries suffered by the squad.
These results left the first four positions of the classification table of the Spanish tournament with a slight change of positions where Atlético keeps the lead, now escorted by the Merengue team, followed by Barça in the third position and with Sevilla pushing for the podium.
The last two rounds of the Spanish League are quite interesting and I consider them to be a competition of two. Unless a miracle happens
Here are the standings for the 18th edition of the How good a predictor are you? contest. Day 35 plus day 36
Please confirm your points in this first report of this edition of the contest. If there is any mistake on my part I would like you to report it as soon as possible.
There are still 56 points in play corresponding to 08 games of these 4 teams in the two remaining rounds to conclude this championship plus 12 more points corresponding to the first four places in the ranking table.
I want to remind you that the edition 19 is in circulation until Friday, May 14 of this year until 23:59 Venezuela time.
See you in the other publications of this contest.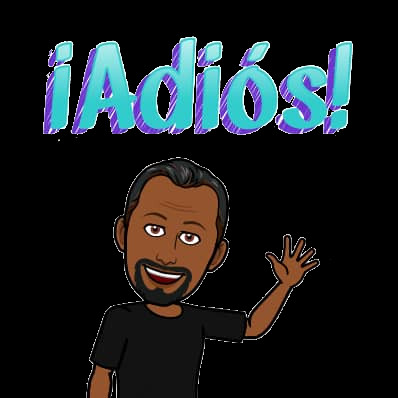 Emoji created in Bitmoji. Diagramming of my authorship.
See you next time...
If you want to get to know me a bit more visit my presentation post on Steem through this link
Thanks to @worldoffootball for letting me create this contest.


Source

Image by me

.
Translated with www.DeepL.com/Translator (free version)