Week 3 of Music For Steem is finished and you can now vote on your favorite artists in the comments. The rewards we receive on those votes go to the corresponding artist. We are doing tons of work backstage and are building a relationship with several influencers in the singer-songwriter space. We will be hiring 2 social media managers from the beginning of next week, who will execute the finished social media strategy for MusicForSteem.
In total, Music For Steem had 23 submissions. And we are happy to see also new faces entering the contest! We like to encourage everyone who knows someone that sings or/and makes music, to invite them to this contest. Referring someone will earn you a nice bonus!!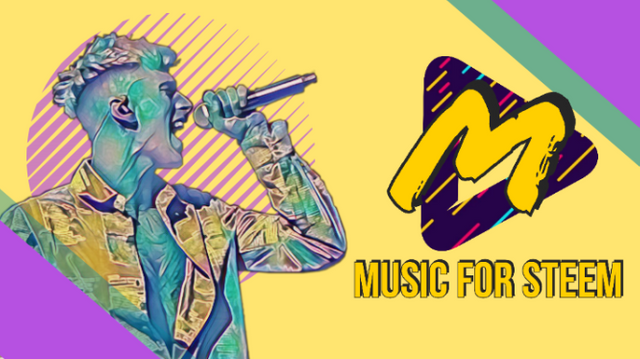 @bitcoinroute
Music For Steem is a weekly music contest on Steemit. Every week, artists from around the world are competing against each other to win one of the 3 main event prizes. In the near future, we are going to have different categories to compete in so every artist has a chance to win. Stay Tuned
From the 23 submissions, we have made a selection of 10 performances to present to you. You can NOW vote in the comment section! We want to thank you for making it super difficult. And we are almost forced to make different categories now! Thanks :)
10 of these entries are now sent to the Jury members of the contest Music For Steem. Each one gives a score to the valid artists, based on 3 different things we look for.
We judge on:
Musicianship (20) Presentation (20) Effect (20)
In total there are 60 points to gain from the Jury, the points from all the jury members will be counted and divided by 5 (5 Jury members) to get an average score
+ 7 points to earn from the community.
Yes, your vote counts too: In the comments, you see the names of the 8 artists that qualified this week. You can now go vote for your favorite Musician or performance.
From this week, we have changed the voting rules. All rewards go to the corresponding artists to support them in their growth. The votes are counted based on the SBD payout, times the amount of votes received.
For example:
Artist 1: Gets 3.5 SBD in votes and 10 votes: The count is now 35$
Artist 2: Gets 1 SBD in votes and 50 votes: The count is now 50$
Based on these numbers; Artist 2 would win the community voting round.
Number 1 with the most votes get 7 points extra to their total average points from the jury.
Number 2 gets 5 points extra " "
Number 3 gets 3 points extra " "
We hope with this procedure to be as fair as possible.

The TOP 10 entries WEEK 2 (no particular order)
1. @gaborockstar "Algo está cayendo Aquí" (COVER)
Visit post

Visit post

3. @yusmi - "Luna" (COVER)
Visit post

4. @nestorchacin- "Yo te voy Lamar" (COVER)
Visit post

Visit post

6. @davidcentenor - "Canto de Libertad" (OWN SONG)
Visit post

7. @rypo01- "Amor Eterno" (COVER)
Visit post

8. @juliolunar- "Ode To My Family" (COVER)
Visit post

9. @futuremind- "Magical Frequencies" (OWN SONG)
Visit post

@gabrielinho

Delegate STEEM POWER to Support @MusicForSteem

You can follow our trail here and set your vote in the curation trail category. Help us to curate music that deserves to be recognized and valued by all. @musicdorsteem
Puedes seguir nuestro trail aquí y configurar tu voto en la categoría curation trail. Ayúdanos a curar contenido que merece ser reconocido y valorado por todos.


Do you make Music or Do you Sing? JOIN NOW
YOU CAN VOTE UNTIL TUESDAY 20.00 UTC
WINNERS ANNOUNCEMENT TUESDAY 22.00 UTC