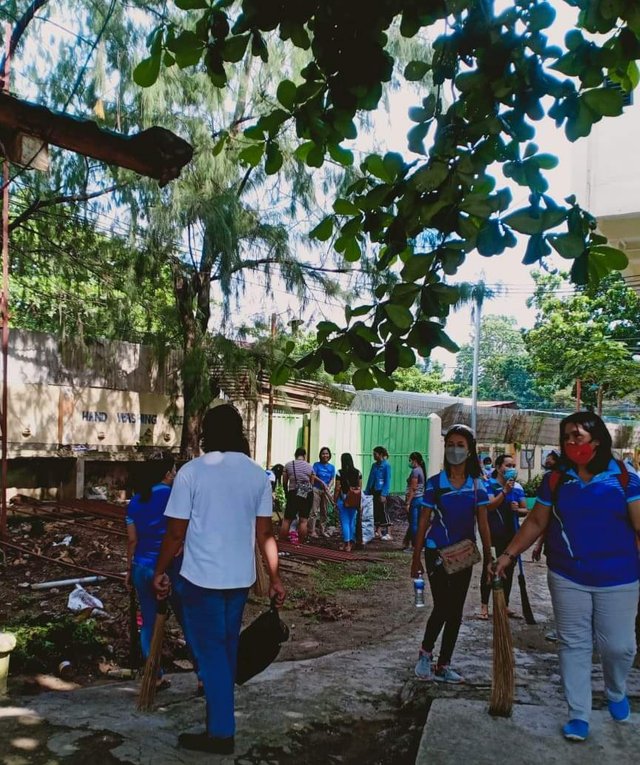 Every year the Philippines is actively participating in an International Clean-up Drive Day. Cleaning the neighborhood coast, cleaning of community surroundings, and clearing of drainages are done to avoid any possible big problem just in case a typhoon comes which will cause sudden flooding. You know, the Philippines is one of the passageway for typhoons formed from the Pacific . Therefore the government has decided to always be prepared for any disaster, especially in areas susceptible to flood.
So government agencies were encouraged to participate during this activity. Our school is incredibly active and therefore the teachers are very positive to hitch it.
So in consonance with the memorandum #651 s. 2021 we were asked to report at 8:00 am last Saturday in two venues according to which batch we belong. Covid cases kept on increasing in number in our place, so we've a new working arrangement. The "skeletal workforce and people who are "work from home."
Yet, this clean-up drive activity brought us all again to meet in one place after an extended break. The primary plan was to clean two venues. One group is at school and the other group was supposed to clean along the coast of Mactan Shrine community.
But due to the virus, someone opened and was brave enough to ask if "Coastal" clean up is compulsory because it's written within the memo that it can be done either coastal or can be at the school itself. The attempt negotiation took quite long because Saturday is counted as a school day. It's a part of the school calendar and that we should be performing on Saturdays.
But many teachers chose to clean at the school area because Mactan Shrine is very exposed to different people and is taken into account as one among the high-risk areas. The area is open to the public, because it is one among the foremost visited historic places in Mactan Island. Many were thinking and were afraid what if we can pick a rubbish with virus or garbage with saliva.
Wow, isn't it amazing? .. due to the virus, teachers now are acumen to refuse. I mean we used to say "your voice is my command" and now it becomes "that was before." Well, anyway it had been all for safety reasons. So, in the end, we end up all cleaning inside our school premises.
How it had been done
To ensure that there's still social distancing while cleaning, our admin assigned a facilitator to monitor and to document the event. Of course, there must be evidence that we participated. You cannot just have a narration with no picture as an attachment.
Also, checking of attendance from time to time was also implemented. Again, if you're within the government, you ought not to fool around while working. You need to be an honest example of excellent works and obedience ... hmm...Alright!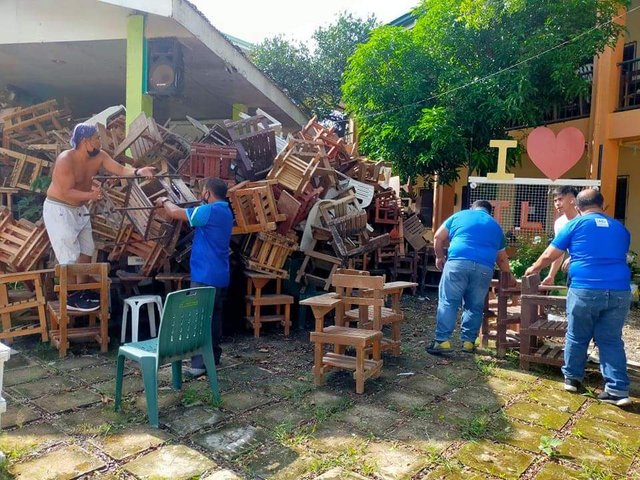 Everything was strategically planned . We have team leaders. First to ascertain the attendance of all members, who were also asked to bring sacks and other cleaning materials where we will use during the activity. And that we were also in uniform. We wore our blue "Alay Lakad t-shirt" to be recognized that the teachers were actively participating during this clean-up drive. That's all upon the order of our dear principal.
During the activity
It seemed right that somebody insisted to try and do the clean-up inside our school. If you're there taking a glance around, you will see how much can be cleaned. I mean why go so far when the messes are simply in front. It also took a long time before the area was cleaned since we just came from a long break, and you'll see the weeds had already grown tall. Plus the entire school ground itself needs to be cleaned. So it was just right to hold it there!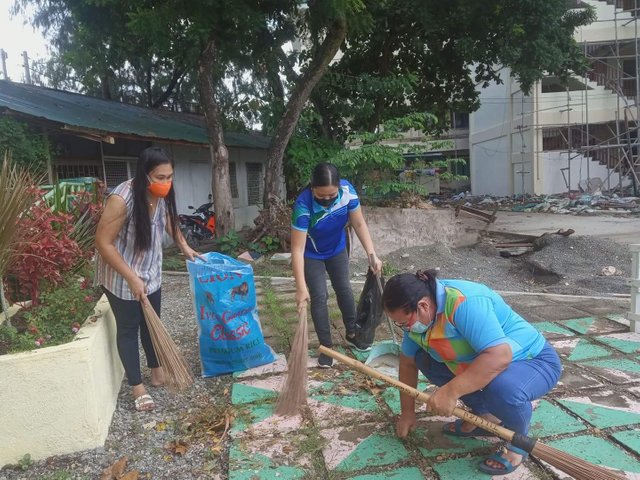 While cleaning, you'll see how much fun we've got. Even with the mask on, our eyes were smiling as it continues with the endless story we all got. We, teachers, are like that. Whatever task is assigned to us we enjoy doing it. Unless it involved health reasons where our family is going to be suffering from its negative outcome, that is the time we are saying no. But most frequently we are efficiently obeying at all costs.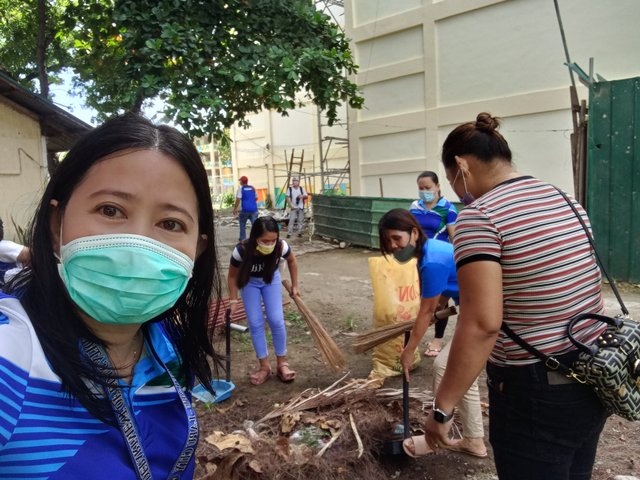 There, it end up so well. So let's call it a day. Thank you so much for visiting my post. Till then, keep safe.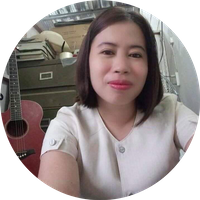 About the Author
Mabuhay ! fabio2614 is a public junior high school teacher handling Mathematics in the Philippines. She makes sure to always have time with her two kids may it be indoors or travel. She blogs about life, recipes, motivation, and inspiring stories. Muchas Gracias!..