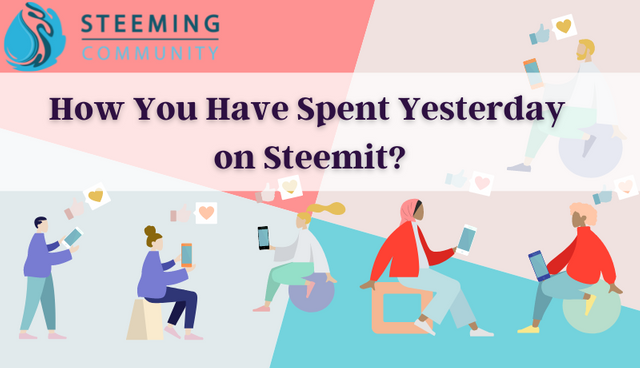 ---
---
"About The Contest"
---
Steemit has become an integral part of our lives. While spending time on Steemit, we do a lot of activities, face a lot of events. Some posts touch our minds, some moments make us feel bad, some events make us laugh. We can share with others what we witnessed or happened to us on Steemit. This is our 30th day of the contest.
Please write in the comment section "HOW YOU HAVE SPENT YESTERDAY ON STEEMIT."
---
"Rules"
---
This is a comment contest. For participating in the contest, you must make your entry in the comment. You can use any language.
You can write a minimum of 50 words and a maximum of 100 words.
The use of images in your comment is not mandatory. You can use a maximum of two images in your comment.
To be considered for the reward, you must be a 💧Steemingzen member. To learn more about membership, please click here.
---
"Deadline"
---
You can make your entry till 23rd July at 5.59 PM UTC. This contest will be done on daily basis.
---
"Prize Pool"
---
Top 15 entries of this contest will be rewarded 0.80 Steem each if they fulfill all the conditions. Please read all the rules before participating in the contest.
---
"Last Contest's Winners"
---
Last day, we got 23 participants. 22 were valid. According to rules, the entries will be rewarded 0.80 steem each.