This soothing and relaxing line art made my weekend a little enjoyable. I'm happy that I get the time to do this after a while. I wouldn't this is my best. And you can judge me if you see my previous work. This time it's more like just making some scratches with my pen. And thus it comes out as a landscape with mountains, sun, clouds and a never-ending road!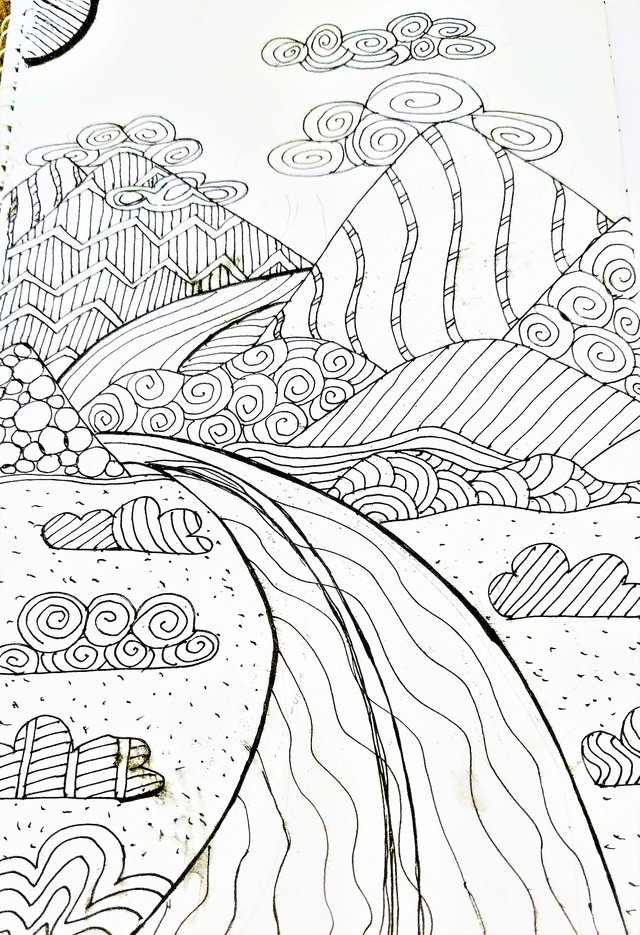 Line art is very easy, it doesn't require high-end skills compared to other types of artwork. But it requires patience. And sure a good stable hand. Otherwise, the line would be shaky. I would say patience is the most important thing in this. As it's not a digital thing, but people love to see the digital finish so there's no other way to keep patience while doing the lines.
I usually try to make an outline with a pencil. But I have seen many pros who don't require an outline. They are efficient to come up with a creative design in no time.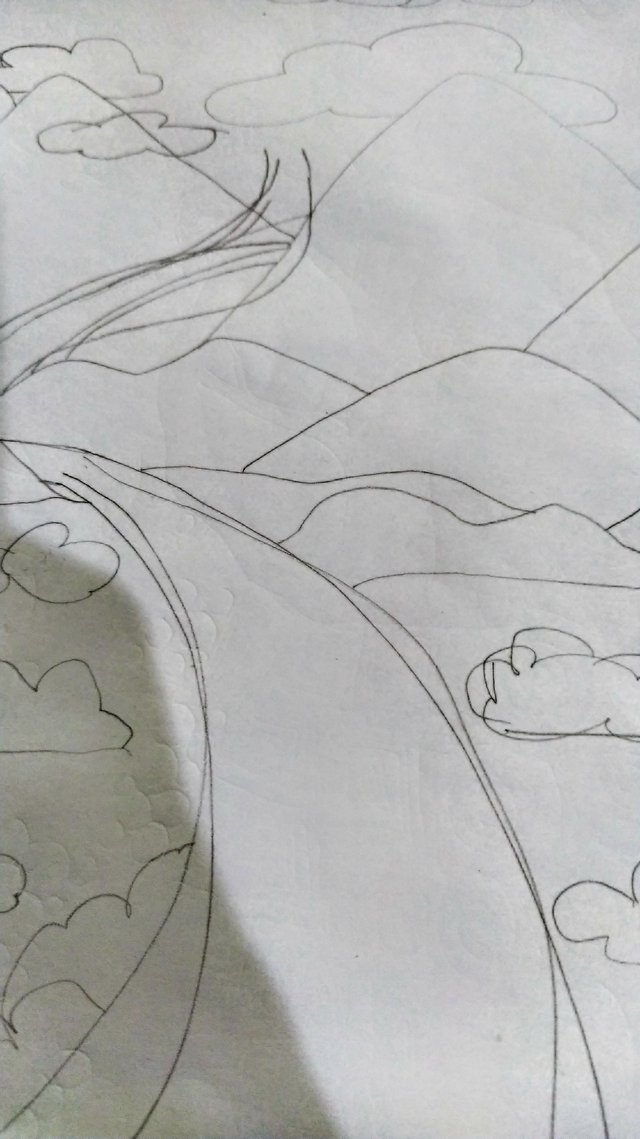 Then I redraw the outlines with my pen.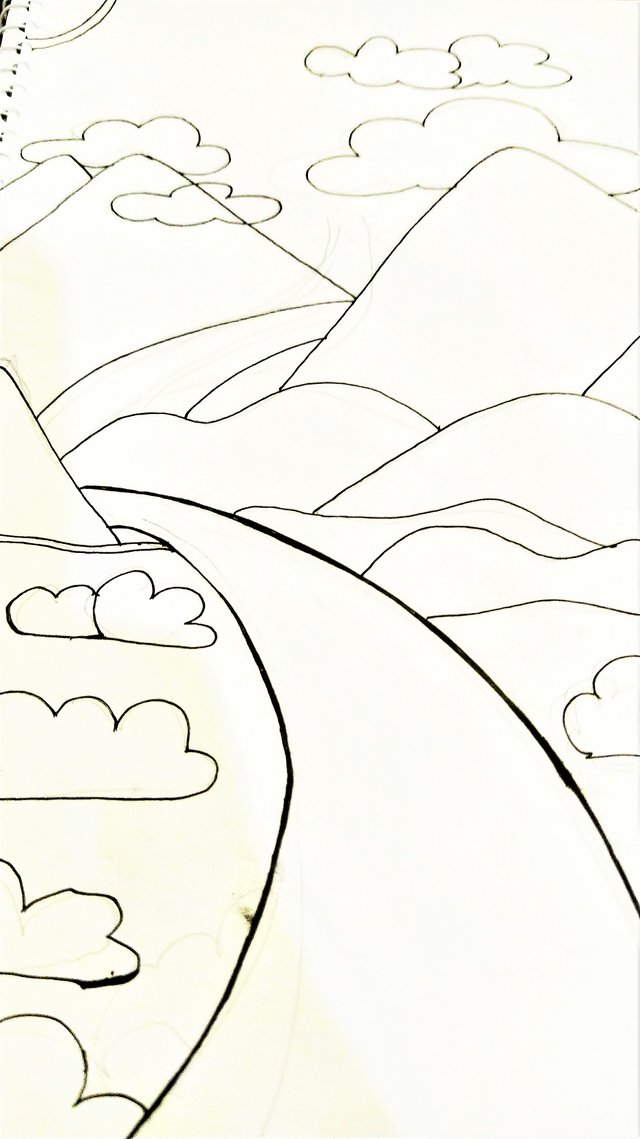 The weather is getting warm here and I have a very sweaty hand. You can see the ink got smashed in some places.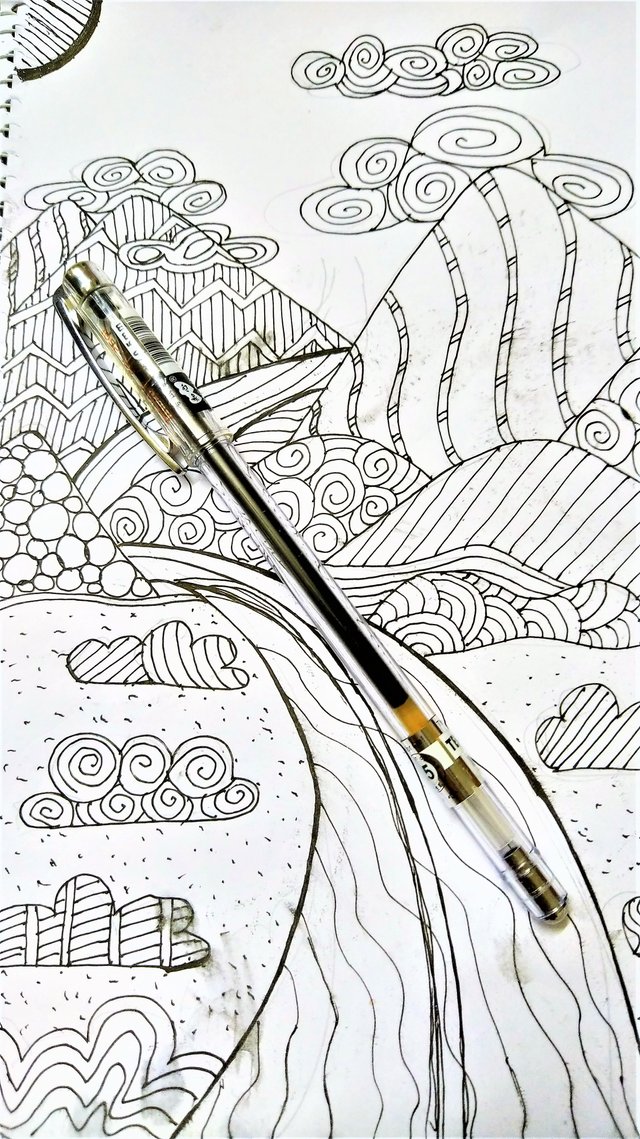 So, that's it. My today's creation. I wouldn't claim it's perfect because it's not, I know. But I'm happy that I got the time to sooth myself with some creative works. Maybe that's why this form of art is also called meditative art. I hope you enjoy!
THANKS FOR YOUR LOVE AND SUPPORT!
Much Love

Who I am?
I'm a Mom of a toddler son, have a vast experience working with HR in a multinational organization. Also, I have a good knowledge of Public Administration. I'm life & nature enthusiasts, eager to learn human psychology, trying to live mindfully and a positive learner.


Find me on other Social Places
Twitter Facebook Discord
Proudly supporting