Taking account of our daily activities is a great way to measure our productivity each day and thanks to the diary game theme on Steemit, it allows us to have it documented on the Steem blockchain where it's immutable and accessible even in years to come. I have a piece to share with you on the theme today.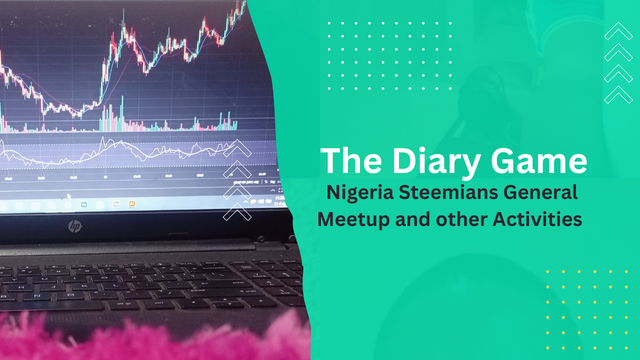 My Saturday morning has always been for football where I get to exercise my body while I enjoy the game with other players. I've been down in terms of health a few times this year as such I have not played football in weeks but I was determined to break the chain this Saturday because I'm much better now.
As usual, I left the house quite as early as possible around 07:00 and I was not back until 10:30. I had a great time at the playing ground and I can say it was worth it, 2 goals and 2 assists after knocking out a few teams repeatedly. At home, I got my chores done and bathed. The pain all over my body tells more about how long it's been since I last played.
I thought I'd take some time to sleep after breakfast so that I can get refreshed but that's not the case after all. After breakfast, I started analyzing the crypto market for possible opportunities. I navigated my browser to TradingView for a quick setup having measured the top-performing assets through CoinMarketCap.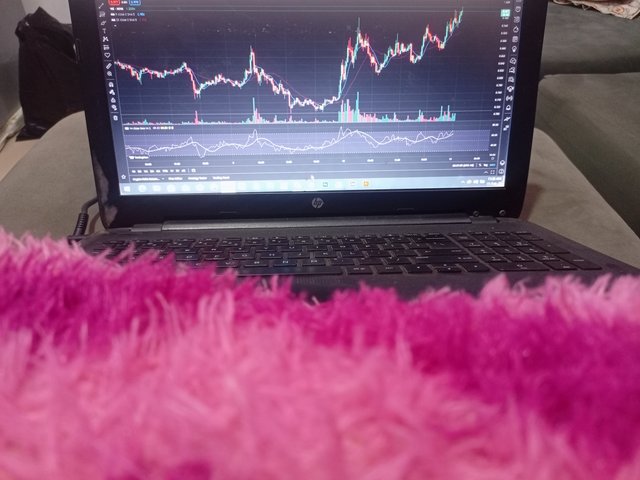 $MINA Chart Analysis
MINA was clearly in the uptrend phase in the market and I utilized the analysis to make a buy entry. I spent most hours of the day on a crypto market analysis to get into some trades using Perpetual contracts. There are new projects in the crypto ecosystem and one was the new CORE which turns out that its testnet token tCORE can also be used to book a whitelist for NFT minting on the CORE mainnet, an event that seems to be coming up later.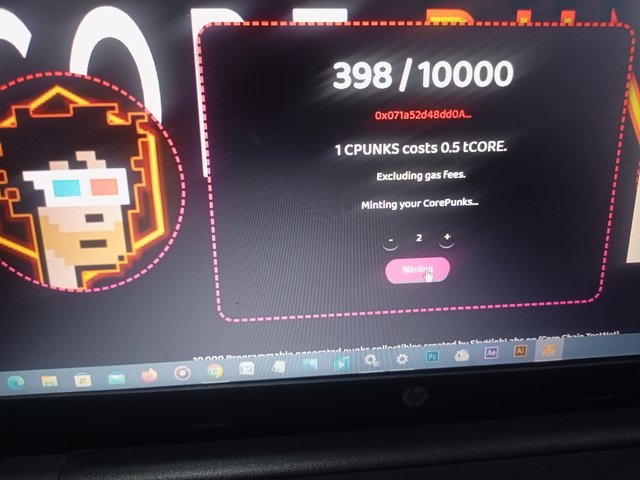 Minting tCORE for CorePunks whitelist
I minted my tCORE for a whitelist opportunity and I think I jumped on this quite early enough.
Nigeria Steemians general meetup is scheduled to take place today offline in several cities of the federation and an online session where we can all connect to discuss a few things together. At 17:05, I connected to the online meetup where I got the opportunity to see some Steemians from Nigeria, both old and new. I was able to encourage a few users and share some words of advice on some questions.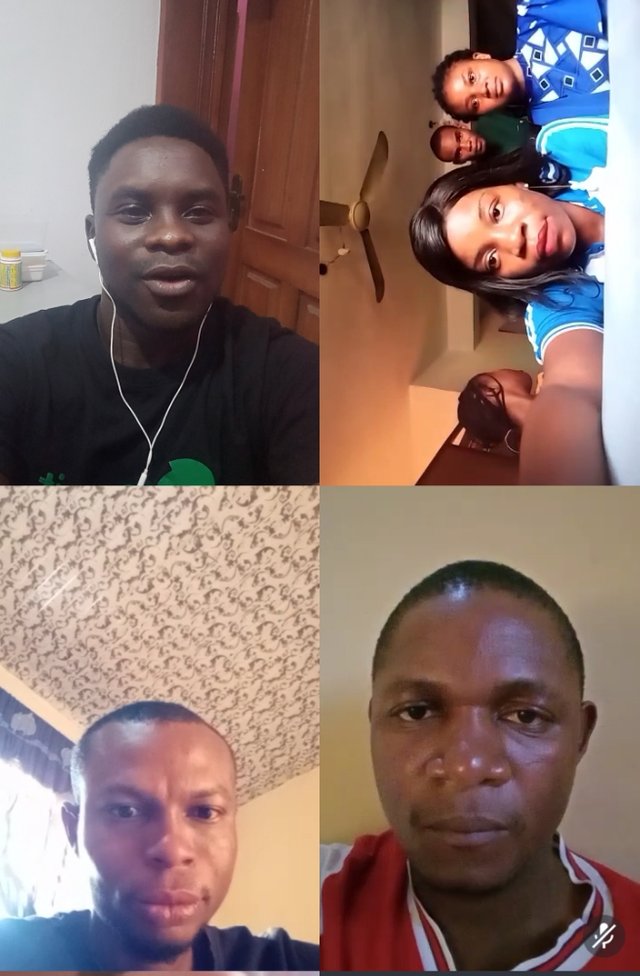 One of the Screenshots during the meetup
It was a great time around Steemians in the virtual space. Some of the users that participated in the virtual meeting were me, @goodybest, @simonnwigwe, @josepha, @dave-hanny, @solexybaba, @manuelhooks, @bela90, @gwillchrist, @ngoenyi, @okere-blessing, @bossj23 and @veragu.
The rest of the day was spent on crypto market analysis and making a series of trades as I eventually don't get the opportunity to take a nap throughout the day. It was around 00:25 when I dropped my mobile phone knowing that there is a Church service in the morning.
In conclusion, returning to the field of play after several weeks of inactivity feels all good to me and I made a great impact on my return. Crypto market analysis was a huge part of my day and most importantly, the Steemit meetup organized for Nigerians. It's an amazing day altogether. Thanks for sparing some time reading through.