Hello friends, I hope we are all doing great from our different locations?😊 I'm here again to share with us my activities for the previous day been Saturday the 29th day of April 2022 which happens to be one of an important weeks in the life of every Young man in MCN (Methodist Church Nigeria).
The trail of activities all started on Monday and is expected to run all through the week with a Thanksgiving to be conducted on Sunday be 1st day of May 2022. This even is called Young Men week which is a remarkable time for all the young men in this denomination (MCN) to celebrate their week once every year. The theme still remains "Preparing for the second coming of Jesus Christ".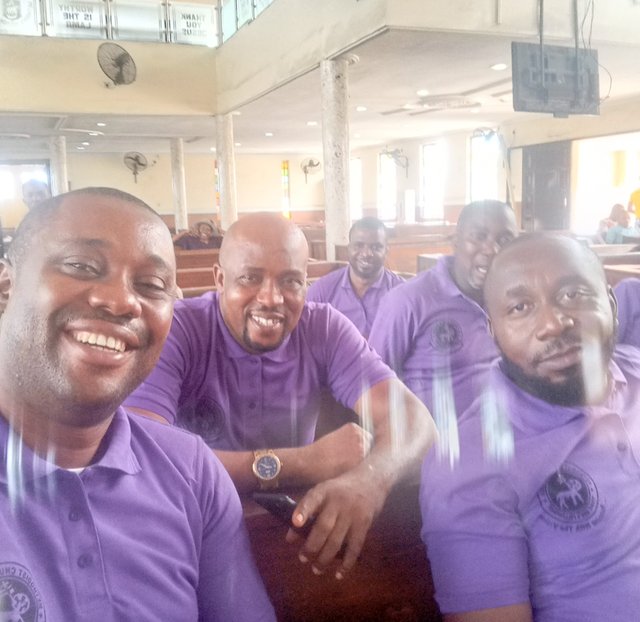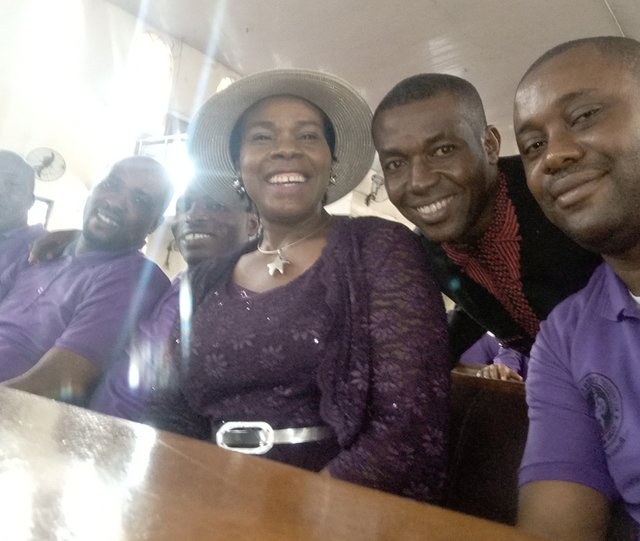 So I am here to feed us more extensively with the Friday events which came with the conglomeration of all circuits in the Arch-Diocese with a view of engaging in a competition. All circuit groups were expected to engage in events like Marching, Egg Race, Singing Competition as well as Bible quiz to make this association of brethren a colorful one.
Marching exhibition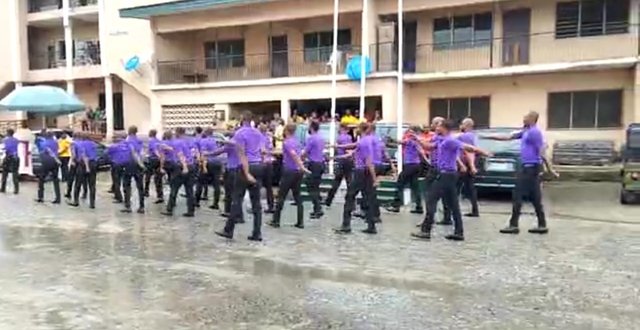 On this very day, the event started with the Marching exhibition which presented to us the different marching expertise from the different circuits but I was able to capture that of the purple circuits which were where I also belong. Though we had the crowd to intimidate other groups, we were still founding wanting as we ranked 4th after the Marching exhibition.
Egg Race
This was the second event in the category of events hosted this day. All circuit wings with a selected member were represented to partake in this race whereby participants ran from end to end with eggs placed on a flat spoon. Successful participants that carried out this task without dropping their eggs on the ground, carry the top position relative to the time given. Again, we couldn't get a victory out of this.
Singing Competition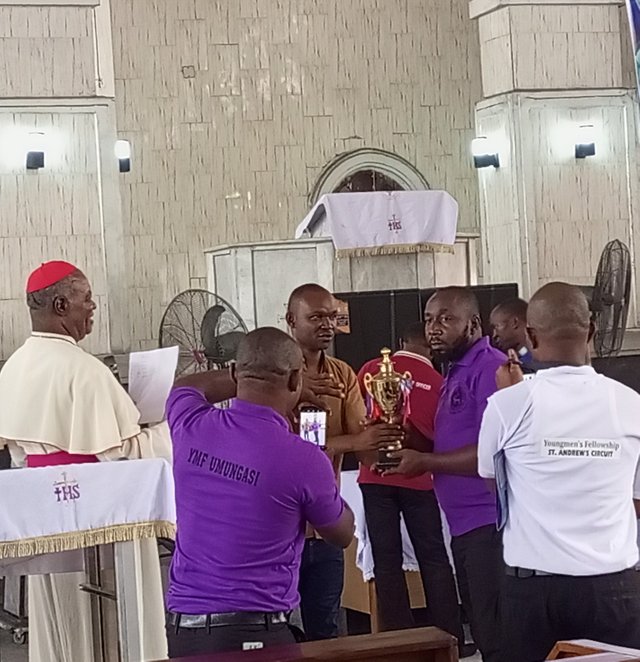 This was the third task in the series and this was where we started making an impact relative to our personal accolades. We had the first trophies of it's kind after our beautiful presentation/formation and song-attack given to task therein.
Bible quiz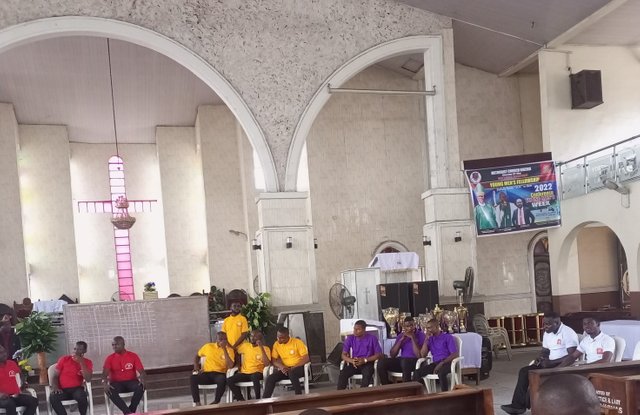 The stage was set, and three members from each of the circuits were ably represented to partake the bible quiz. This also saw another trophy to our list of wins received after an active and three-round contest. Readings were taken from the book of Nehemiah with participants expected to deliver responses using the RSV-Bible. This was fun, find below our second Cup...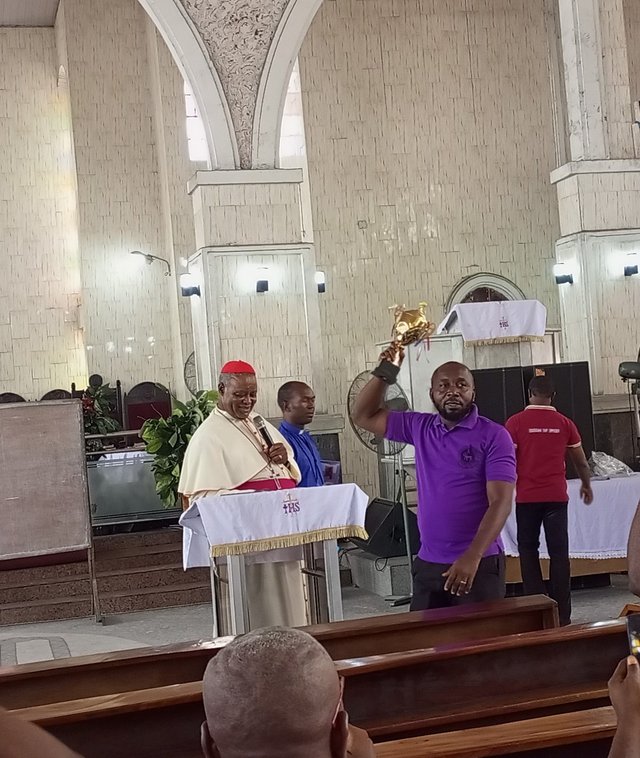 In all, we were able to secure two cups in the entire competition with a Singing and a Bible quiz in forefront of us. On Sunday the 1st Day of May, there would be a Thanksgiving service to this effect where other exhibitions (Drama, Citation, welfare gifts, Bible interpretations in diverse languages, etc) would be showcased in the course of marking the end of the Young Men week.
Pictures of the Day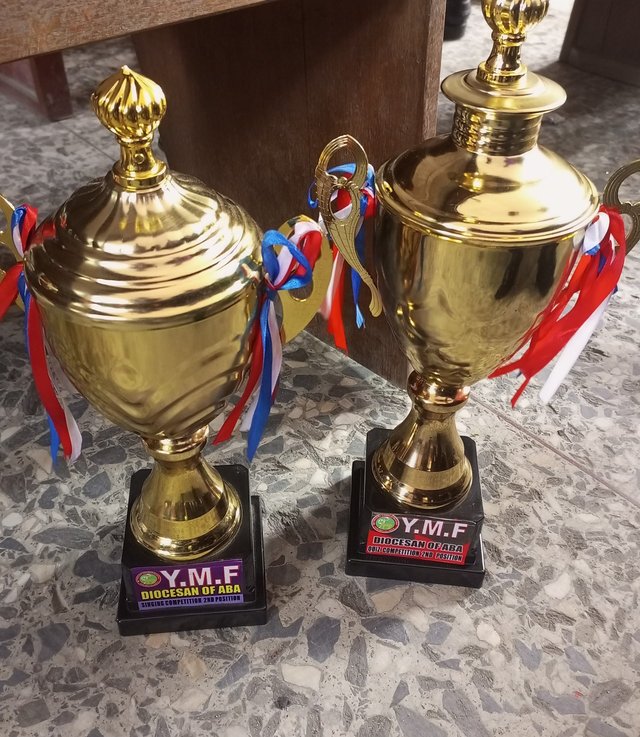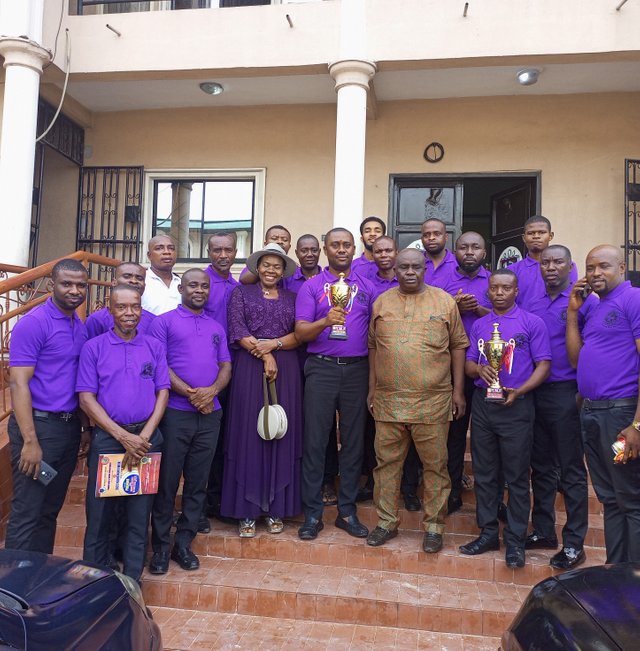 Hope to bring to us to speed the events for this day. Thank you all for reading through my diary report for the day.