Hello great community members, it's nice participating in this very last week of the Steemit Engagement Challenge Season 2. It was really worth the whole concept as knowledge was shared, and ideas contributed to the overall growth of different locations and countries vis-a-vis the developmental growth of Steemit.
This week's contest topic from the steem4nigeria community is one that does not only shows our loyalty to the platform and project but as well out efforts geared towards the awareness, advancement, and value for its token at large. The contest topic is "Your Dream about Steem/Steemit in your country". I will be proceeding in giving my response using the contest hints provided.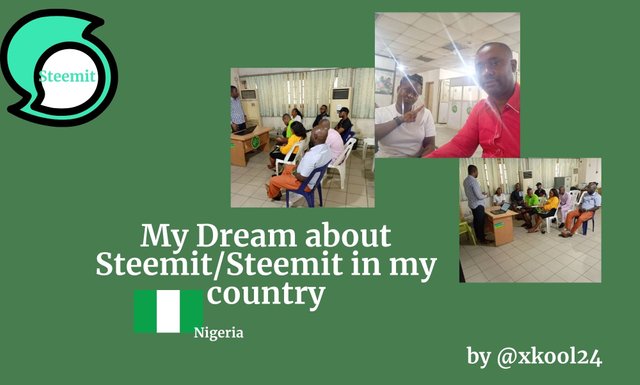 ---
How well is Steemit known in your Country? Do you think it's popular enough or there is a need for more publicity?
---

Firstly, I will want to talk about cryptocurrency acceptance and awareness in my country Nigeria. Nigeria is a country with a population of about 220 million people. But funnily there is a ban on Cryptocurrency which prohibit commercial banks and its instruments to aid any cryptocurrency transaction within its space. But this did not stop individuals from participating in these activities.
These existing laws, this has brought about some form of relatively low adoption of crypto-related activities in the country which steem is also inclusive. From the lady statistical analysis available in the space, less than 35% of the Nigerian people are participating, or aware of Cryptocurrency activities. This makes it low vis-a-vis the population.
This may not match the statistical significance when compared with other countries with lower population indices and availability on the Steemit Platform. No doubt that there are a lot of Nigerians on the Steemit Platform but given to the population match with active bloggers, it is relatively low. This is also given to the fractional percentage that is aware of the Steemit project out of the less than 35% Crypto ethusiasts.
In my own opinion, there's a lot of work to be done in the country to let people know about Steemit, participate in it, and as well as have active users in every household. Let's also remember that literacy level would also play a major role in its acceptance during this awareness process.
In my geopolitical zone especially in the South part, it has received a lot of boost and awareness though not sufficient enough to say that we can now rest. There's need for a continuous awareness within and around each zone concurrently so as to drive this project more efficiently.
I must commend the founding member of Steemit in Nigeria via #steemalive, no other person but @focusnow, who has tirelessly pushed for the sustainability of Steemit within this space. Others in this category who are also instrumental in the current fit in the country are our amiable CRs #whitestallion, #ngoenyi, and #bright-obias.
In summary, relative to other social media platforms, Steemit is less popular as there's little participation and knowledge use about this platform.

What are the ways you think the promotion of Steemit can be more effective in your Country? This can include special projects you have in mind.
---

Good enough, the Steemit team came up with a fantastic idea of putting up a strategy code-named *Steem Promoters" who are saddled with the task of coming up with local initiatives within their territories which are all geared toward Creating awareness, Onboarding newbies, and mentoring them in all of the achievement task stages.
Given to the continuous ban on cryptocurrency in the country, there's a little noise-making and carefulness needed about this project so as not to go off limit during the needed publication, storms, DJ hypes, Radio presentations, etc. Let's discuss some of these ways:
Radio Hypes:
Using the audios as a means of information dissemination is one of the veritable ways to relate to larger the audience within a little time frame and as well faster. Radio hypes have helped me during my work times in turning around the narratives. Therefore, these strategies can also be utilized for the Steemit project to drive more numbers and activities on the platform.
Use of Fliers
In addition to the use of radio hypes, the printing of Fliers with the necessary information on this leaflet would be a strategic means of information dissemination. These fliers should be placed in most public and strategic areas like cooperative offices with High footfalls, banks, hospitals, eateries, malls, superstores, etc.
Use of Social Media platforms
Given the fact that we have more traffic in most of the centralized platforms within our cycles, and as well with a command of high traffic of human engagements, there is a need to harness this channel. This can be done by either using ads, status updates, display pictures, etc.

Do you think Steemit would be adopted more in your country if the points you listed above are implemented?
---

Very well. These mentioned strategies are well assured to drive the course of Steemit within the country. This is no other reason than the fact that a high number of persons are seen engaging these channels at every given time. The radio channel has an unlimited audience, social media ads are unlimited in their reach, and as well as the use of Fliers has the capacity to draw the attention of its engagers.
To me, these very listed points are worthy to be implemented without having to leave any for the other.

---
How have you contributed your quota to the development of Steemit in your community?
---

I may not quantify my contributions towards the development of Steemit in my community as I see this as a ripple effect that multiplies. But in my little doings, they say charity begins at home. I was able to use a strategy called the face2face market approach where individuals are talked to and convinced on using the Steemit Platform for physical contact.
Most of my constituents 😊 in my workplace are victims of these strategies and more. They are all available on the Steemit Platform. I was able to groom them from their achievement 1 task to the complication task. And most importantly, just as I mentioned of this contribution having a ripple effect, some of my colleagues were also able to get people who joined the platform.
Moreso, a number of social Media ads were ignited, with the use of status updates through Facebook and Whatsapp accounts taking the lead. This combined strategy has raided over 20 active users on the platform. Some of the weekend seminars are organized for interested users in my workplace.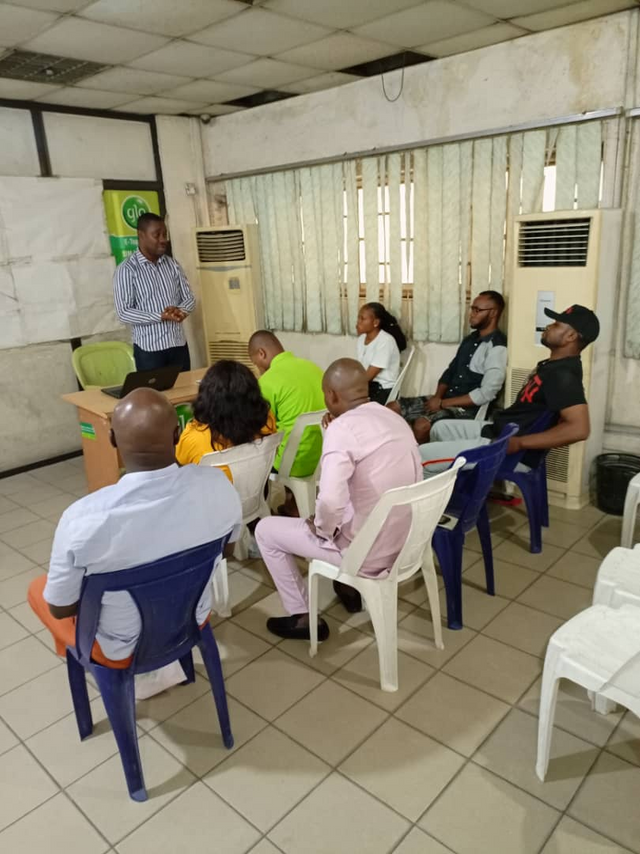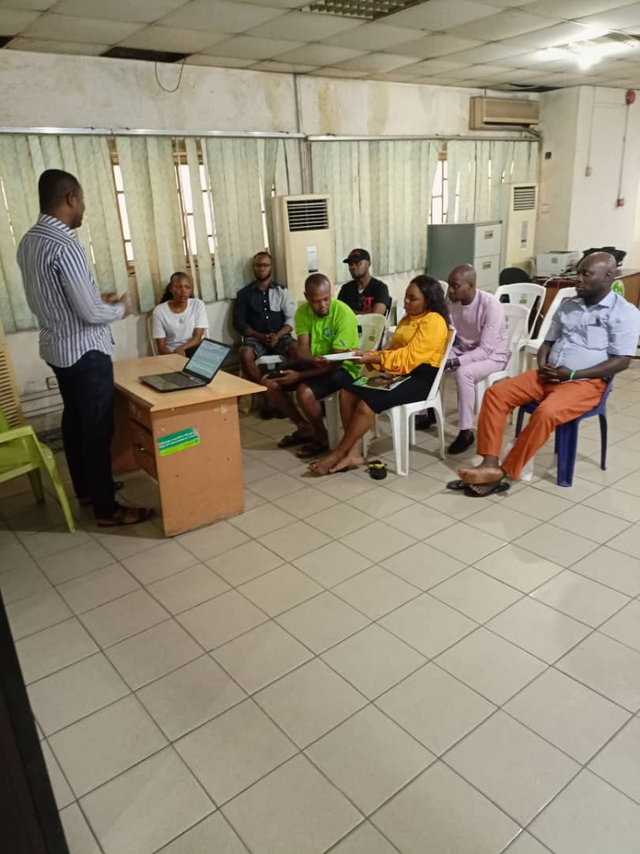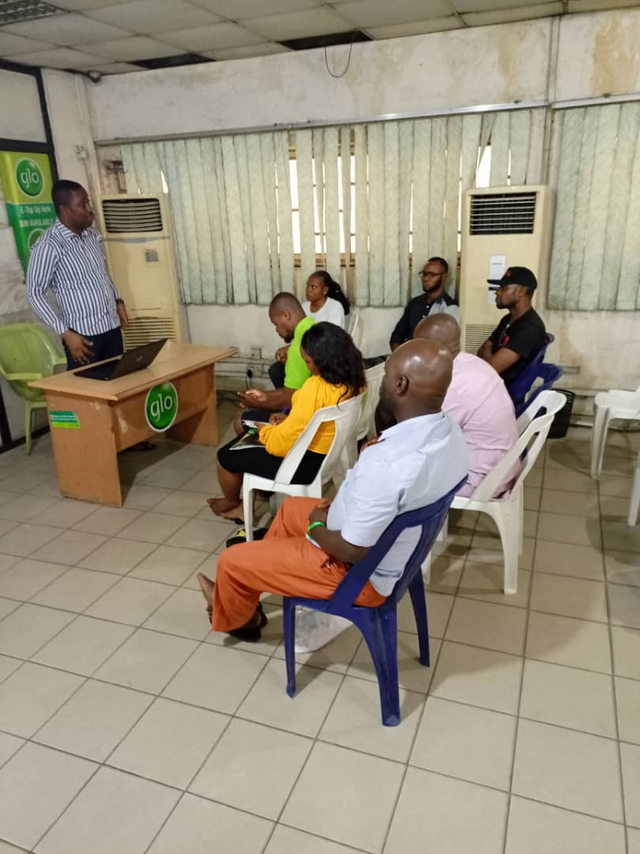 My place of work has Indirectly also served as a point of meeting for my steemit engagements. Most of my mentoring/teachings happen in the same place. Both new and old users are mentored using the same place of work as our meeting areas. During the SteemitcryptoAcademy homework, students were guided on how to handle some of the practical courses, read technical analysis, and also indulge in profitable trading at least.
Pictorials of one of my newbies who came around sometime last week (2nd week of June 2022).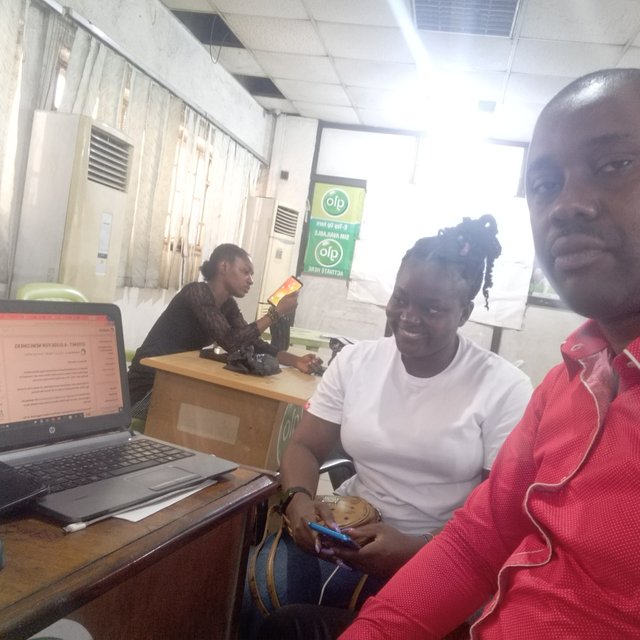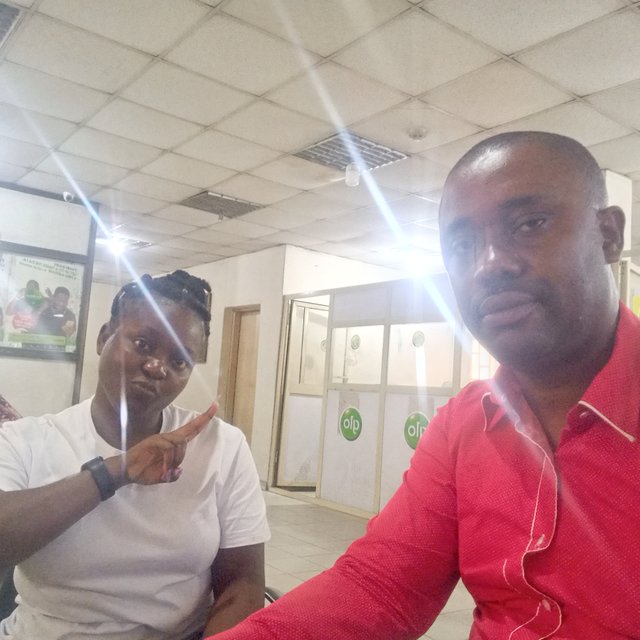 Thank you everyone for reading through my piece. I'm inviting @hisgeneral, @tenguhatanga, and @onyiluvdan to join this contest.
Gracias...
Written by @xkool24