Hi, dear Steemians and SteemFoodies :)
Hope you're all doing well. I'm running late with my entries to dairy and have begun to fix it. I'm sharing my Day 12 of The Food Diary Game, Season 9, from the #SteemFoods community, led by @steemitfoods and @alikoc07. 10% of the rewards from this post will go to @sf-charity, so that I can help good deeds happen and help this great Community grow.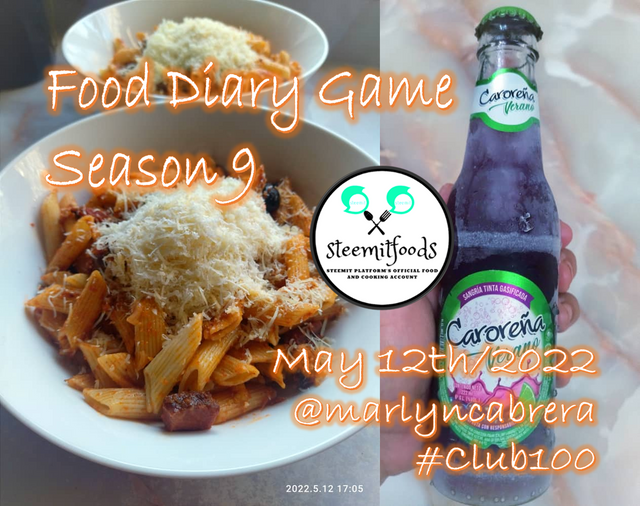 A hectic day today; besides, I went to bed at 3 am and woke up almost at 10 am. I enjoyed a good cup of coffee anyway.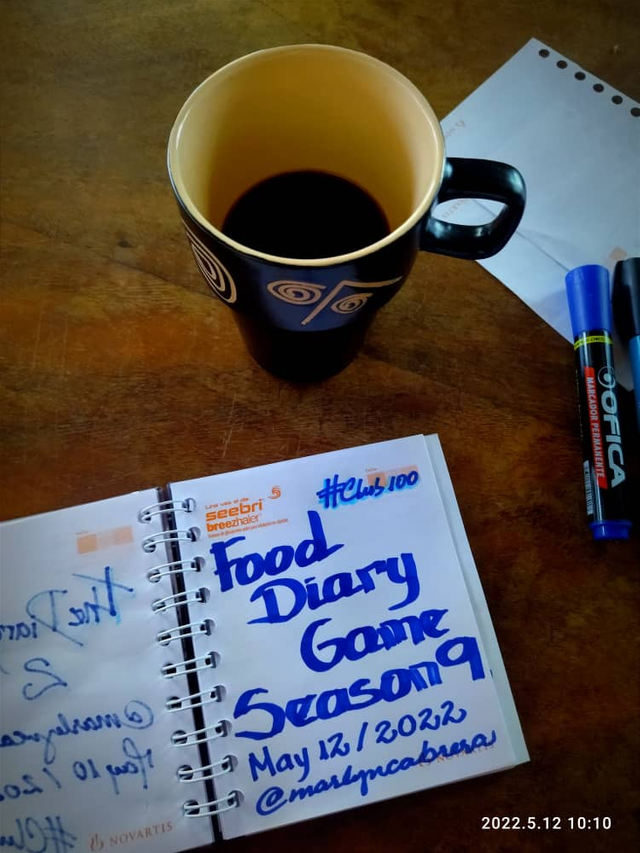 We had arepas, as usual.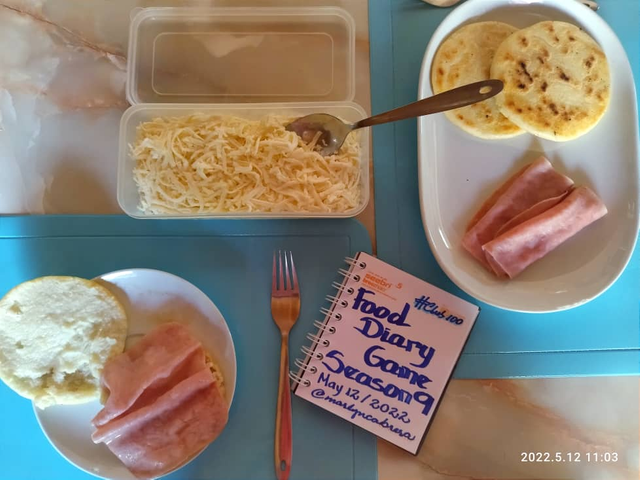 We filled them with ham and fresh cheese. It was almost noon.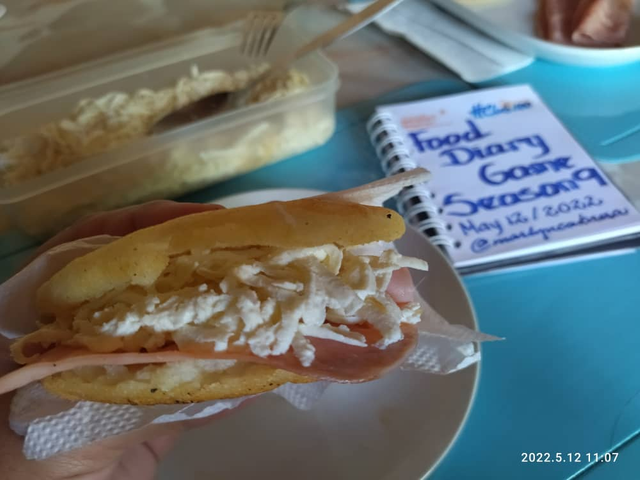 We had coffee with milk after that.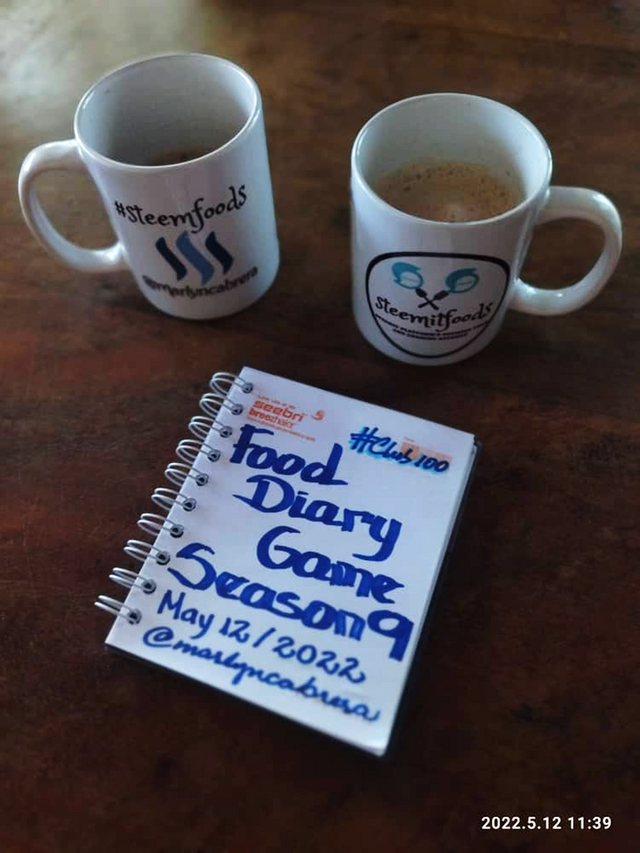 This was the day I visited New Market so I could make my Review for the Engagement Challenge.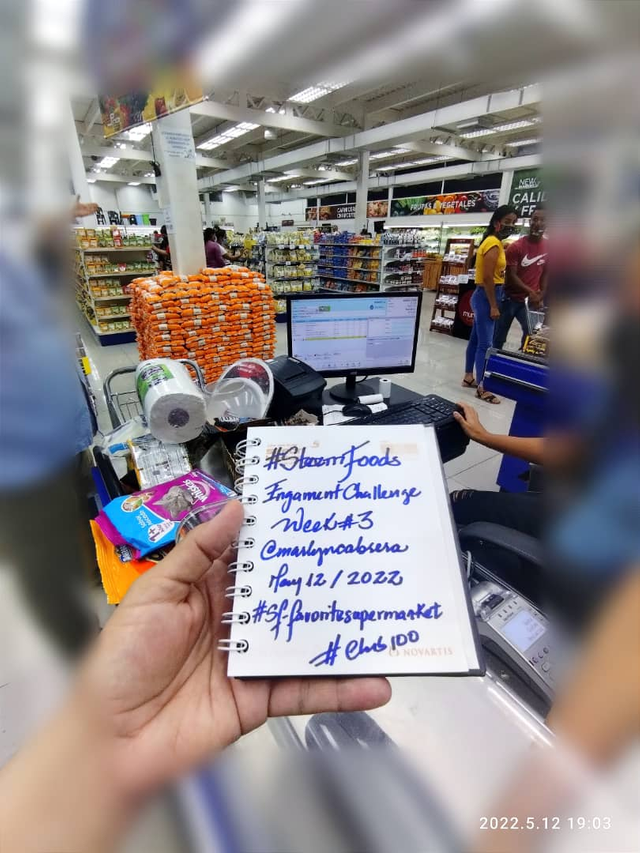 But before I went to visit "my favorite supermarket", I made pasta and beef & bacon sauce very quickly.

I served our sauce with penne and sprinkled it with parmesan generously.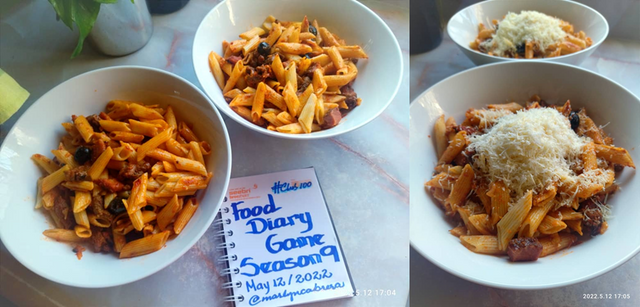 I took my shopping list with me and completed the task. I was in hurry, but I wasn't stressed out.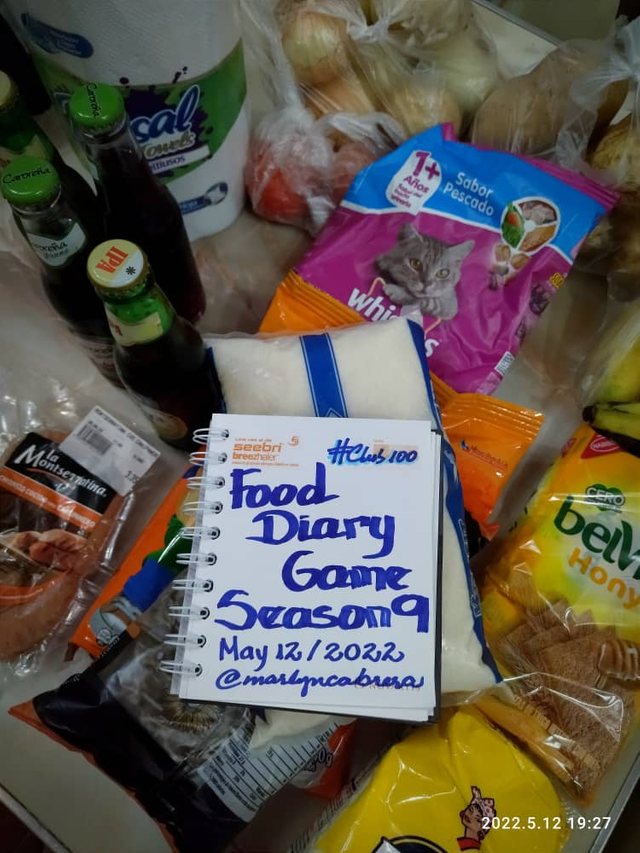 I was late to clean the kitchen, so I started doing that after I uploaded my entry, but the power went out.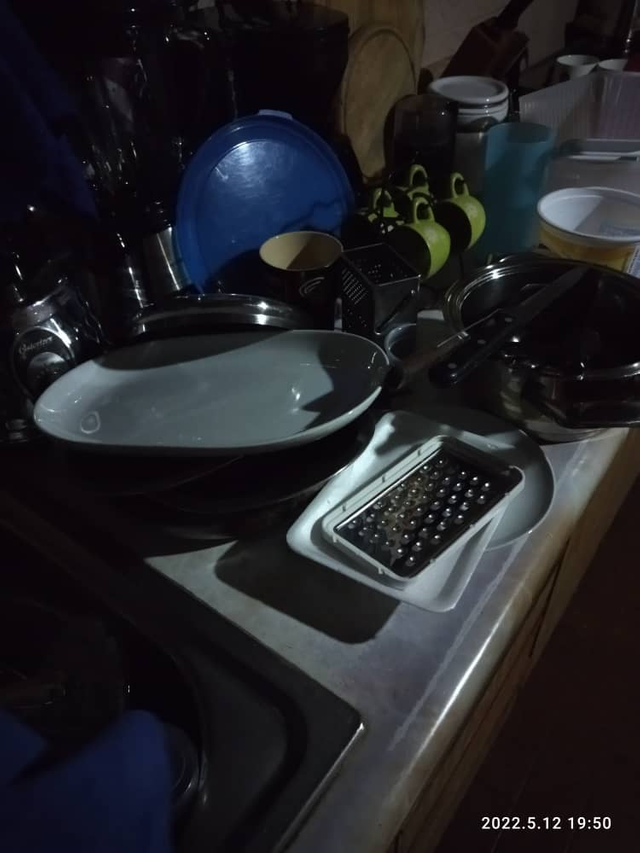 We sipped our coffee under the romantic light of the emergency lamp. We were so tired we had almost given up on dinner. But the power was restored and so was our hunger. I took some pita bread out of the fridge and some toppings to make pita-pizza.
I used tomatoes, onions, bacon, ham, and mozzarella. I drizzled olive oil on top and sprinkled salt and oregano. Simple but delicious.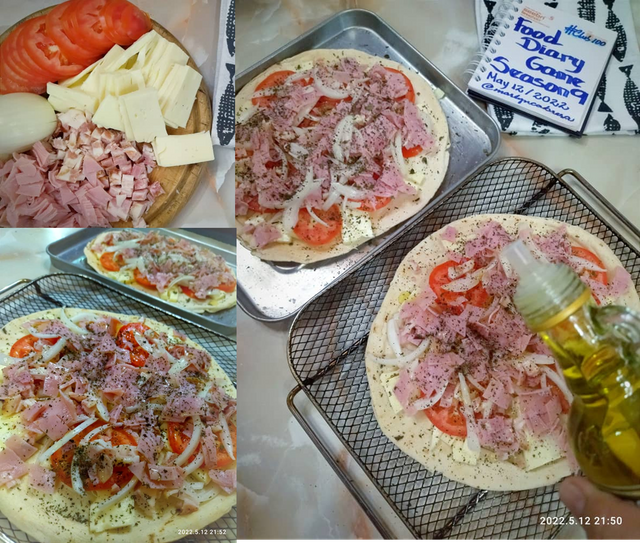 Finally, I was relaxed. I served dinner in the living room.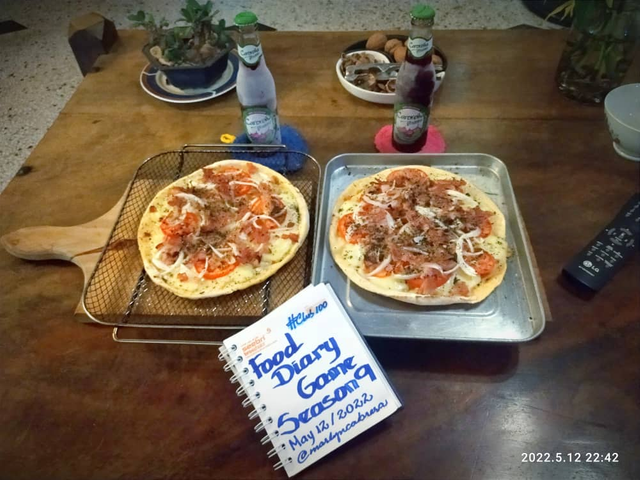 And we tried Caroreña Verano. It was refreshing, but I don't thinkI will drink one again. It was like a mixture of sangria and soda which I didn't find much agreable.
Below you can take a closer look. It has 6 degrees of alcohol, the same as a pilsen beer, but I would have preferred the beer.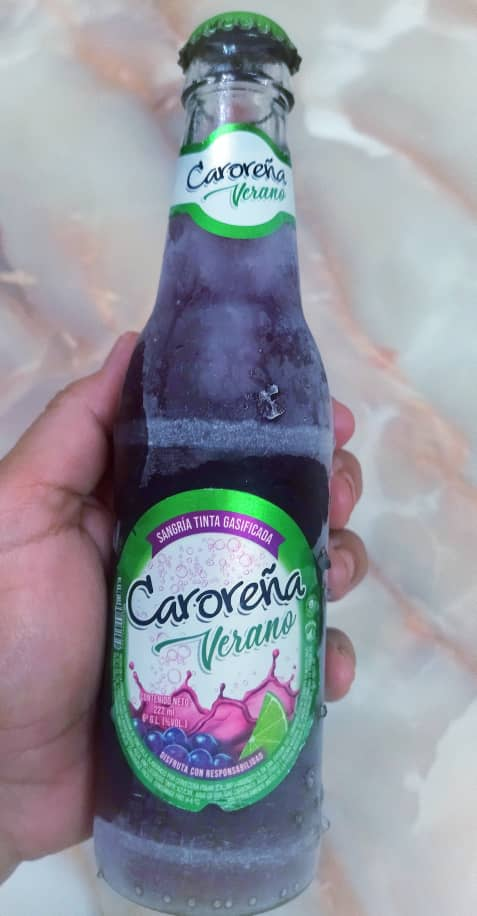 Luckily, my dinner was delicious although I could not finish it.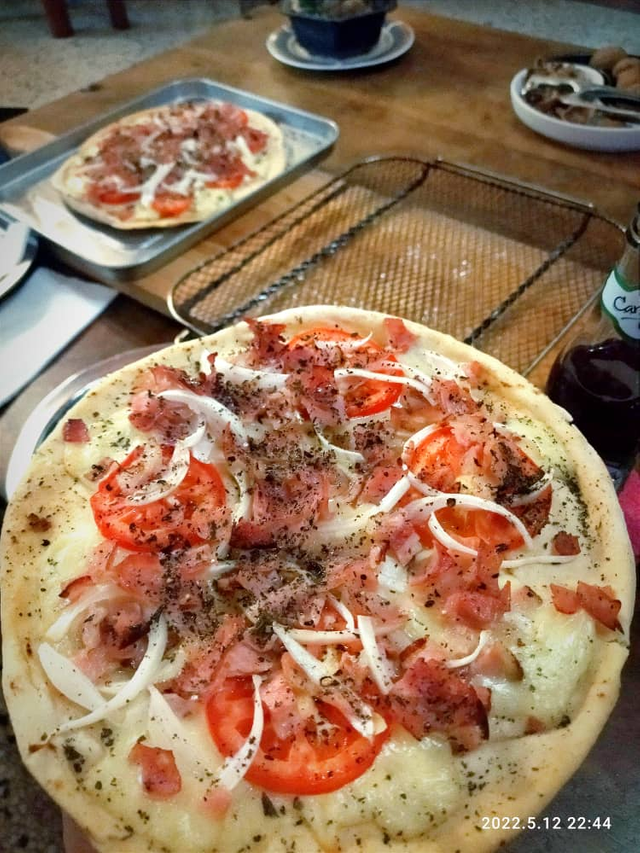 These were the highlights of my food-day.
I hope you have delicious and healthy meals today in good company :)

Text and pictures are mine.
If any GIFs here, I have used Gifmaker

Thanks for the visit.

Some of my most recent recipes on #SteemFoods

Breakfast Mini Muffins (mozzarella, bacon & green bell pepper)

Overripe Banana Cupcakes

Parsley Vinaigrette

Homemade Toasted Oatmeal, Date and Walnut Cookies (My Recipe)