We cross rivers and valleys through forest anecdotes that tell us about universal principles, we hide personal fears from the face of our career, it is waiting for us in the free zone. The game and fun of the night program of crazy romance, each movement enters your touch of reality.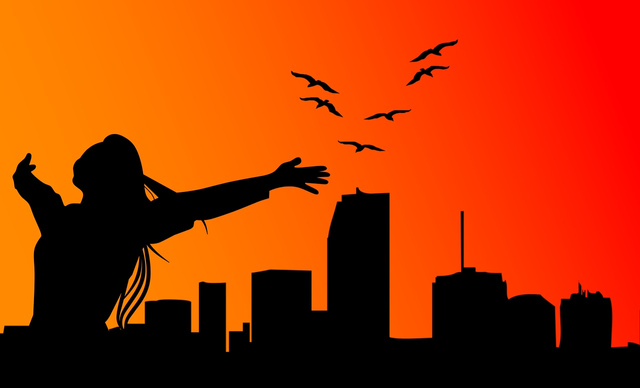 Passes through the ether and breaks the rocky walls on the rivers of oblivion leaves traces in the universe while creating new paths of mysticism. Holy thought is the powerful force of creation in all the deliveries of the universe, each word is the energy that has the power of transformation.
We seek for ourselves and happiness in all details of logical units, emotions show a basis for the spiritual connection of man and nature. Now is the only moment in which we create the future of our success, launch knowledge, experience and enthusiasm towards the goal of free art.
You possess invisible talents that are powerful in creating new paradigms, creative energy expands the airs of magnificent success on the wings of victory. We are walking through the wonderful dimensions of mind and spirit, this world is the empire for senses and emotional success.
---

Original poetry written by @dobartim
We win together - Welcome to Steem Schools https://discord.gg/aSRrrMt
Image Source: https://pixabay.com/photos/beautiful-girl-smiling-da-young-1274051/
---
We Win Together
One Mission
One Goal
See you at the top
Welcome to the Telegram Group on live business classes - Creative Millionaires https://t.me/joinchat/8vzzUQqdjeE4NzQ0