We walk in the light in the eyes of powerful stars, we create frequencies of emotions on the waves of ether and we plan successful relationships. The lost reality finds different paths in the romantic energies of love and puts feelings in the leading position of intuition.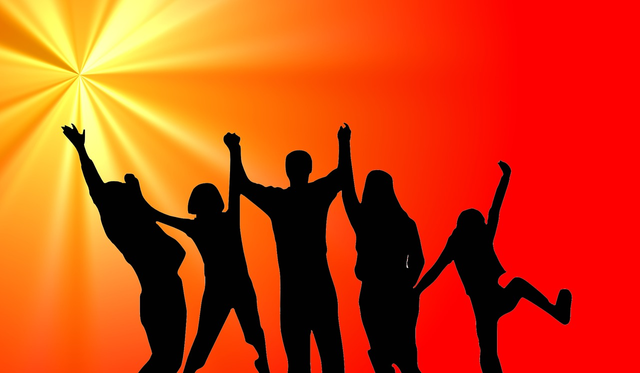 A different rhythm sets new living conditions, our choices cross the paths of stars at the mystical level of astral reality. Jump to the other side of the smile and you will see the joy that goes through all the cells of your organism initiate the power of enthusiasm, and your thoughts will become reality.
We have left messages in the records of the audience, nothing is more important than our common interest in love creativity. We let the dragonfly on the vibrations of the fiery emotions as we look at the sunset, we awaken the feelings from the past in the depths of the heart.
Ice words break on the foundations of low energy fights, every lie burning on the fire of truth set as the eternal law of the universe. The gentle hand gives the blessings of love in all places of our fate, show me a new experience where thoughts and emotions become one in true joy.
---

Original poetry written by @dobartim
We win together - Welcome to Steem Schools https://discord.gg/aSRrrMt
Image Source: https://pixabay.com/photos/beautiful-girl-smiling-da-young-1274051/
---
We Win Together
One Mission
One Goal
See you at the top
Welcome to the Telegram Group on live business classes - Creative Millionaires https://t.me/joinchat/8vzzUQqdjeE4NzQ0