Hello guys, I welcome you all to my noble page as I participate in the ongoing Steemit Engagement Challenge Season 2. In this series, I will be attending the week's contest from STEEM FOR BETTER LIFE on the Markdown Style Contest; Show an Institution or Charity Place In your City. I will be making my entry based on the requirements needed for this Contest. My Choice for this contest is the Ngwa Road Motherless Babies Home.
Introduction
Ngwa Road Motherless Babies Home is one of the notable and old orphanage homes on this side of the Eastern region founded by the president of the home Mrs. Joyrita O Nwobbi. Her displeasure with the incessant child abandonment which was inherent in our societal anomalies was the main driver in the establishment of this home.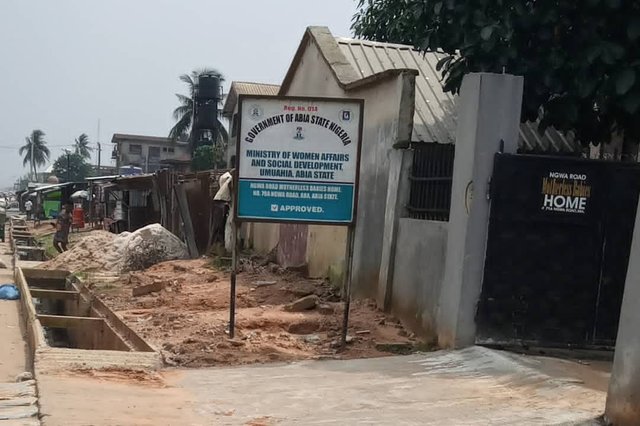 https://w3w.co/manifests.wisdom.aside
The Charity Home is located at 79A Ngwa Road ABA, Abia state where it is operating ever since. Laying of its foundation started as far back as 1965 by the then-wife of the Eastern region Primer Mrs. Adanma Okpara. But due to the then civil war, there has been instability in the location and management of this Home not until after the war.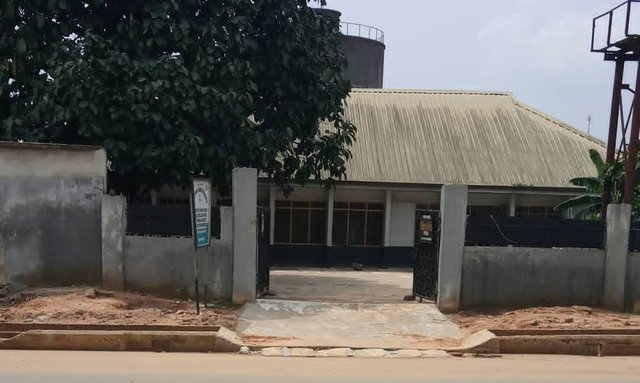 https://w3w.co/manifests.wisdom.aside
It has a constituted board of trustees who were selected from different works of life but with the same ideology on the mission and vision in which it was established. It opens for visitation from 7 am and Closes by 7 pm (WAT) daily.
My Visitation to this Charity Home
My Visitation was timely with the Contest as it was done just a few days before I came up in the Steemit Engagement Challenge. I belong to a church service group which has always planned its event once in a quarter or year in reaching out to orphanage homes. This time it was the Ngwa Road Motherless Babies Home.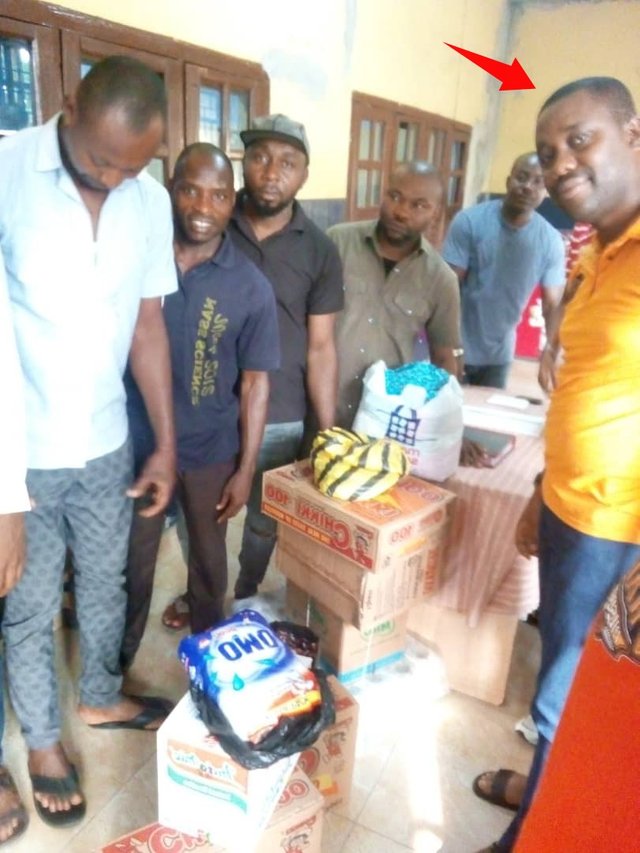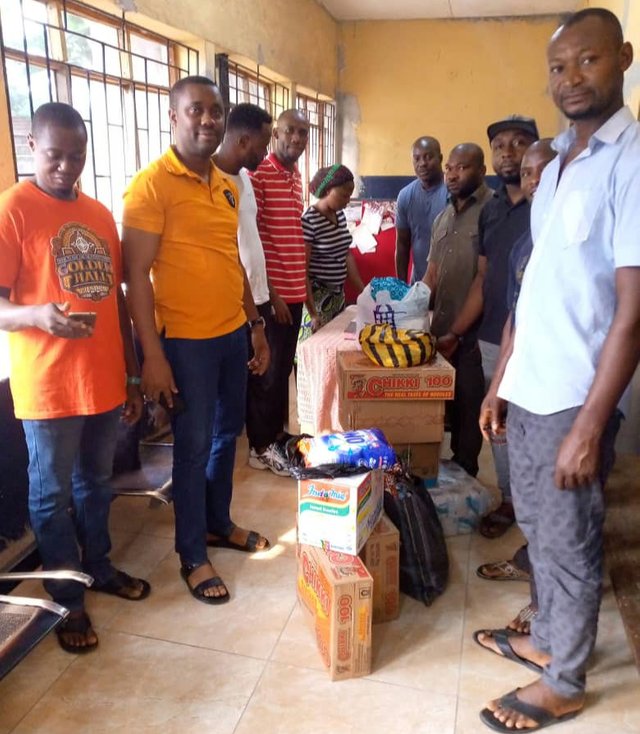 This act is to felicitate with the home in encouraging and sustaining its dream of taking care of the less privileged in the society using this point of contact. Due to the current uncertain situation, unfortunately, we were only allowed to interface with a staff of the home you took delivery of all we bought during the visitation.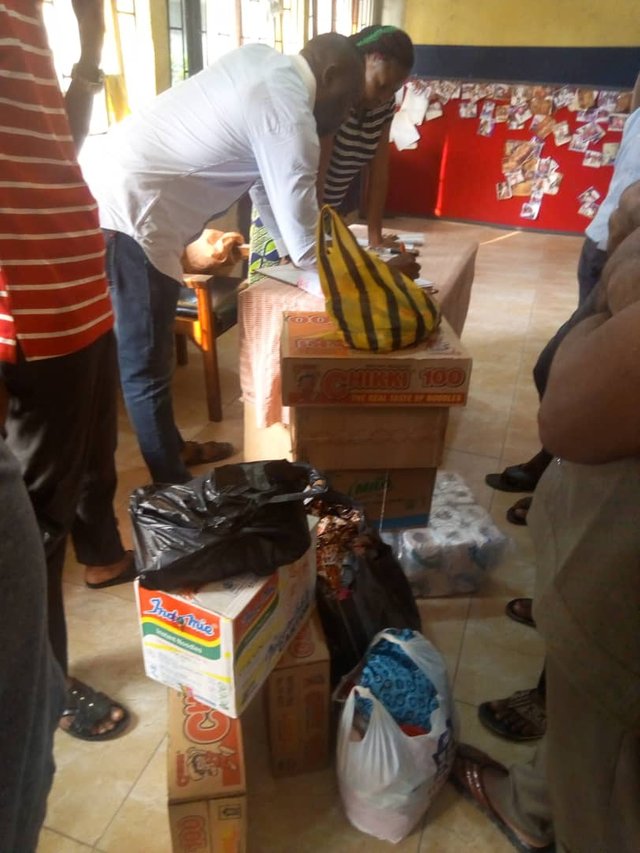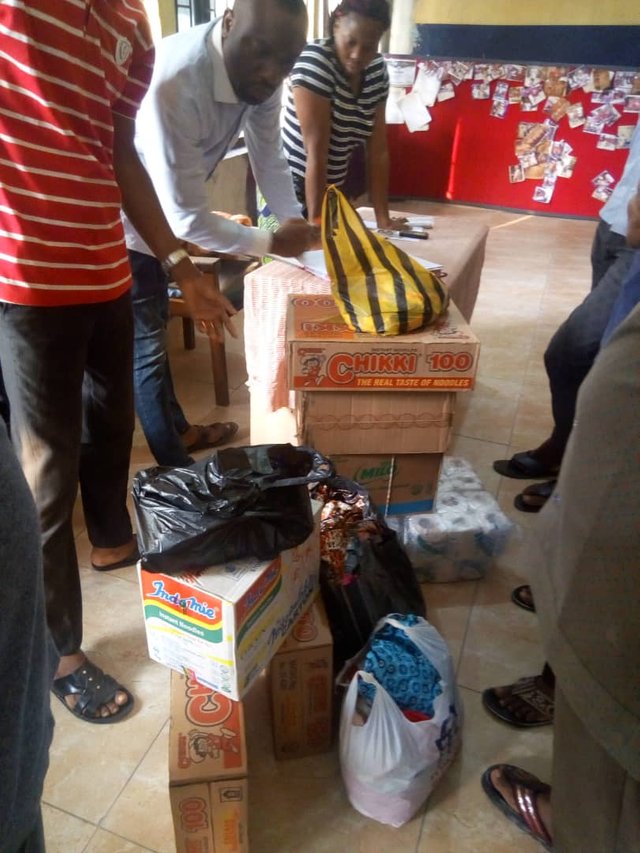 Nevertheless, some of the items we went with include; Carton of noodles, toiletries, Detergents, Biscuits, Textile materials, and Cash in an Envelope.
The children were not freely allowed to come out nor were they also allowed to take pictures with us. But in all, the representative of the Home thanked us for the kind gestures as well as prayed for us for an increase in all we do.
It was indeed a kind gesture and a thing of Joy is a source of blessing to the needy as well as privileged with the act of giving especially at this time.
Relevance and Importance of Visit
Just as earlier said, visiting the less privileged homes has been a source of inspiration to the Service group who sees this outreach as a means of giving back to society from her little purse. For use in the service arm of the church, it signifies love and togetherness in one accord in reaching out to our little brothers who are disenfranchised.
We already know that the scriptures uphold more blessings to o givers and one of the ways in doing so is by reaching out to charities. Just the act of providing for these little children is a thing of Joy. It is an exhibition of acts of kindness.
In conclusion, Thank you Steem for the Betterlife community in this well-meaning contest you've put up for the week. This would help unveil the different acts of kindness exhibited by mankind as well as also encourage others to find joy in living up to expectations in this course.