Introduction
The fourth week of the community curators program for September has ended and our team (Team 2) has been actively curating articles across Steemit for the last 7 days. It might just be the last collective weekly report we would be giving in September.
---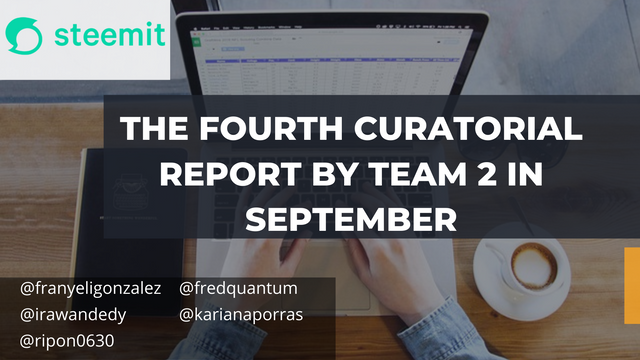 Edited with Canva

Our Curation Style
Visiting different communities on Steemit to support quality content from authors.

We are not limited to a theme as such we have supported different types of articles over the period including articles produced in the ongoing Steemit Engagement Challenge.

We have also utilized the most basic tags like the club status, steemexclusive, and so on to search for authors who might have published their articles on their own blog.

Curation from us follows the basic rules adequately while some of the skipped articles were left with appropriate messages about why we skipped them.

Curation Per Community
For the fourth week, we have supported articles from 30 different communities during the last 7 days of curation and the sheets below give the details of those communities that have gotten support from the SC05 account.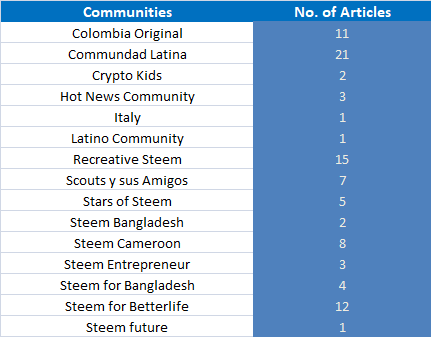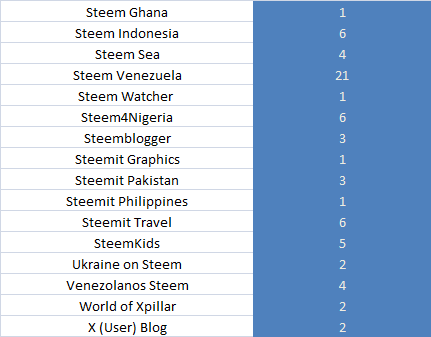 And 2 articles were curated on users' blogs for the week as they have fully fulfilled the basic requirements.

Curation Per Nationality
In addition, we have supported people of different races during the period and the metrics of those are shared below.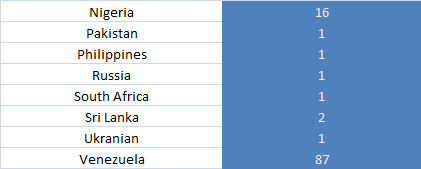 Curation Per Languages
Authors write in different languages on the platform and for the week, articles written utilizing the Spanish language dominated out of all curated articles for the week while the ones written utilizing the English Language took the second spot on the list.


Curation Per Club Status
Compliance with the club status has been one of the basic rules of our curation as such we have not curated other articles that are not in any of the club classes. Below are the metrics of the articles we have supported based on club status.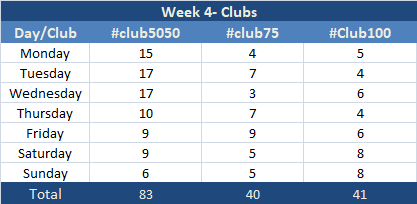 Articles written by users in the #club5050 status dominated this section taking a total of 51% out of the total articles curated for the week followed by #club100 users with 25% and #club75 occupied the remaining percentage (24%).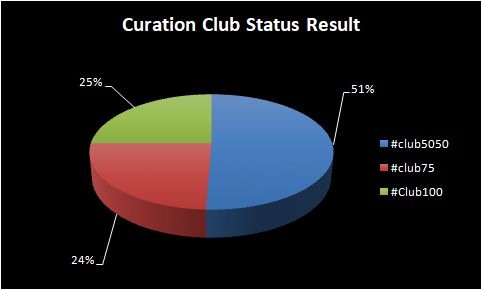 Total Curated Articles for the Week
We have checked a total of 246 articles over the previous week and only 164 of those were supported according to their clubs and quality.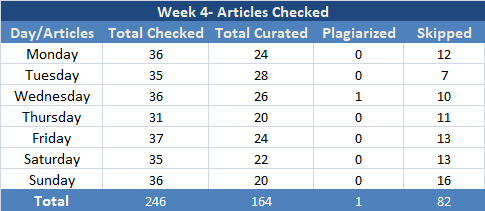 There was a case of plagiarism for the fourth week as detected by a team member, @karianaporras. See below.

Comments Upvoted
We have supported a total of 43 comments in the last 7 days and the image below shows the total comments supported per each day of the week.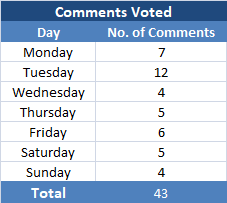 Top 5 Articles for the Week

---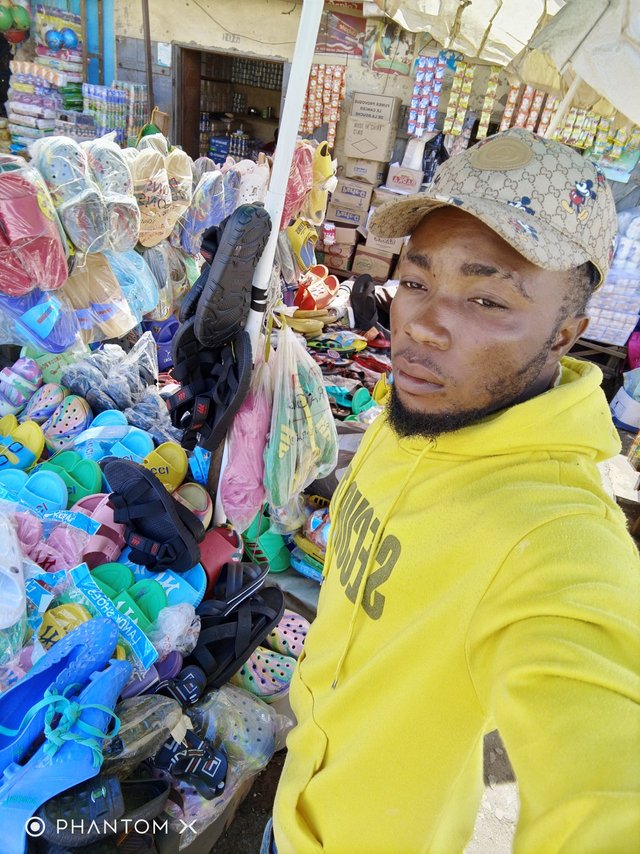 Author: @chiabertrand
Club Status: #club75
Selected by: @irawandedy
Article: Link
Reasons for Selection:
For today's best post I have prepared some of the best posts and some of them have received SC01 support, the next alternative I choose another post according to the list I have made.
Topic Today's best post I took a post with the theme "Diary Game", this post was published by @chiabertrand, he wrote about his activities on September 24, he showed his shopping activities at Nkwen Bamenda Market, a traditional market that provides the necessities he needs, and he also shows other activities. It not only describes its activities in the form of a diary, but describes its place through the activities carried out.
---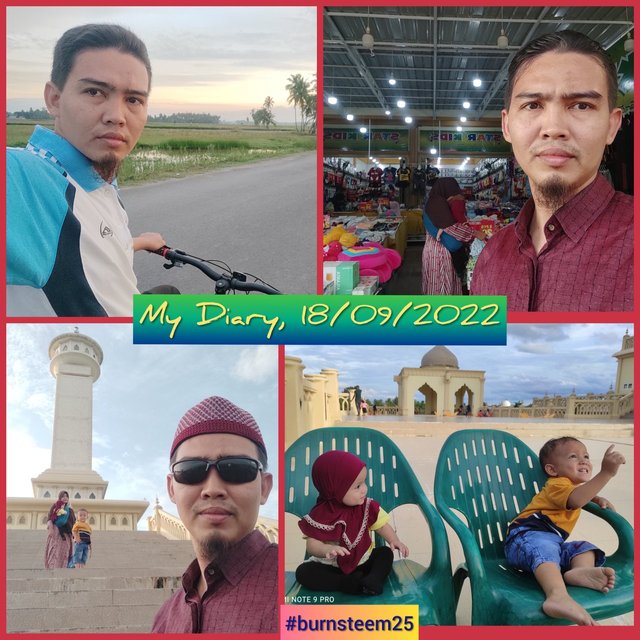 Author: @abialfatih
Club Status: #club100
Selected by: @fredquantum
Article: Link
Reasons for Selection:
This is a complete diary game article where the author walked us through his entire day, we began with daily exercise, time at a wedding event, getting wear for the kids, and having an extra great time with his entire family. It's a good piece that deserves the spot today as far as the curation given out for the day.
---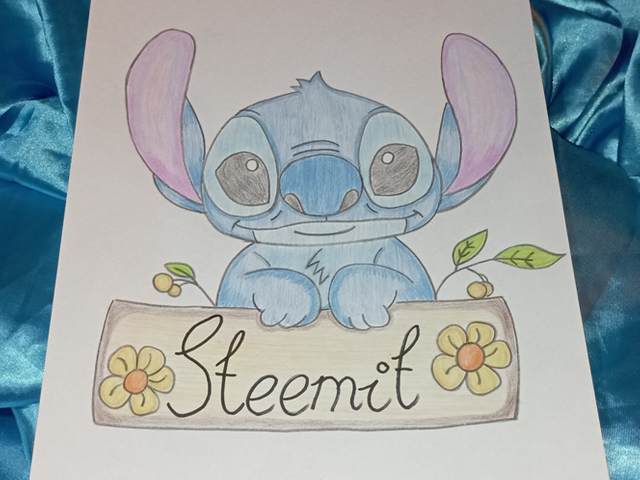 Author: @lirvic
Club Status: #club75
Selected by: @franyeligonzalez
Article: Link
Reasons for Selection:
Our dear user presents us with a beautiful drawing, very well done, with an excellent tutorial where she shows us each step by step, her sketch, the way she made the drawing and then the colors she used to give life to this beautiful image.
It presents a good layout, a good description of each step by step, each image with its respective description, good quality photographs and their respective source at the end of the publication. I have been able to visualize part of your blog and you really create very good designs.
---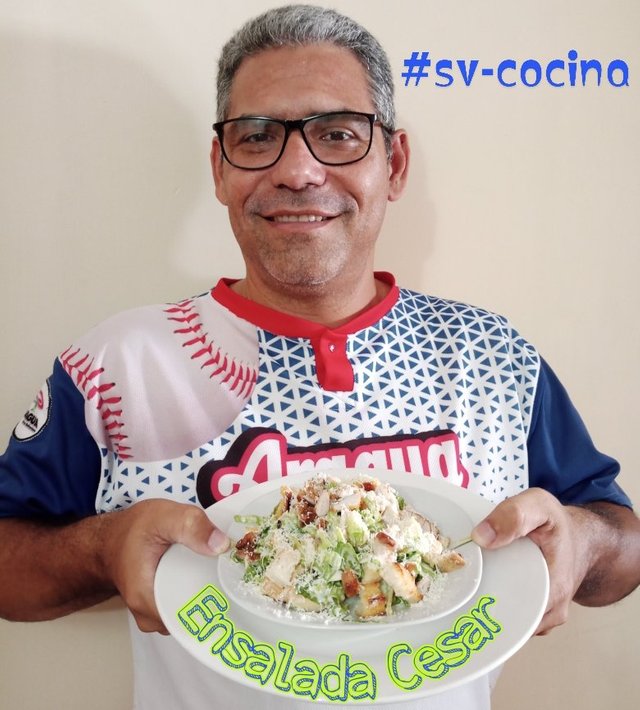 Author: @adriancabrera
Club Status: #club5050
Selected by: @karianaporras
Article: Link
Reasons for Selection:
The friend @adriancabrera shows us step by step in detail how to make a Caesar salad with chicken, specifying each ingredient with photographs and step by step of its preparation, not only of the salad but also of its dressing, ending with a very beautiful plating and a photograph of him with the final result, very good layout and distribution of information.
---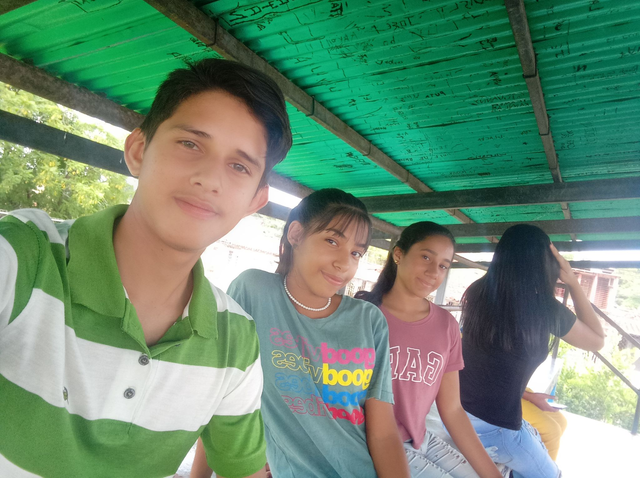 Author: @gabbo
Club Status: #club5050
Selected by: @ripon0630
Article: Link
Reasons for Selection:
The author of this post has written his post in a very interesting way. How he felt pain in his leg after three days of doing leg exercises, how he hid while helping his brother in paint and how he had fun with a scary looking iguana are all well illustrated. His post writing style is very funny and users will enjoy reading this post.It's deserve to be a top selection.

We have completed the fourth curation week in September and yet again we have been able to touch different communities, nationalities, and languages. We also ensured that the users that got support from SC05 have adequately complied with the basic rules we highlighted in our guidelines at the inception and by the Steemit team's rule for the category, to which our team belongs to. Thanks to the Steemit team for the opportunity given to us as a team.
---
Note: We also experienced some of our top articles have gotten support from the SC01/SC02 account, as such more were considered in the quest to have the spaces filled. A few of our curators have included this in their reasons earlier.
---

Written by:-
@fredquantum
---
For:-
Team 2.

Cc:-
@franyeligonzalez
@karianaporras
@irawandedy
@ripon0630