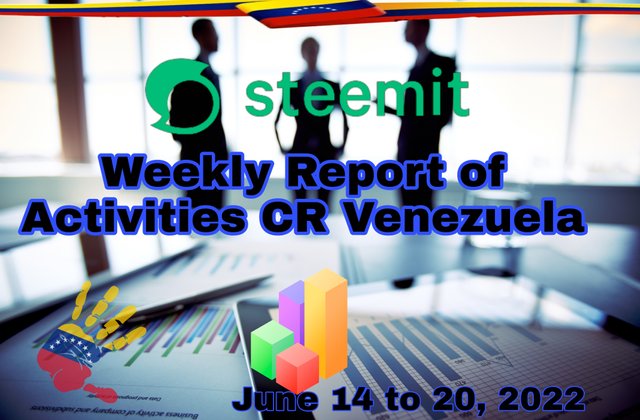 Weekly Report of Activities from June 14 to 20, 2022, CR Venezuela @wilmer1988, Image Created by @wilmer1988
Greetings steemit world, it is a pleasure to greet you again today in this opportunity to share the summary of all the activities and responses obtained as an active part of this platform during the fulfillment of different roles that I can currently develop for steemit.


Status of my personal account, @wilmer1988, Link
This week I gave myself the task of making an active life within this digital platform through my personal account with a current growth of 24,914.66 SP ( 33,763.99 + 5,291.14 - 14,140.48) SP that were a tool to support 179 users who received from me a contribution with a total of 250 votes in benefit of their publications, managing to interact through 183 comments with all of them.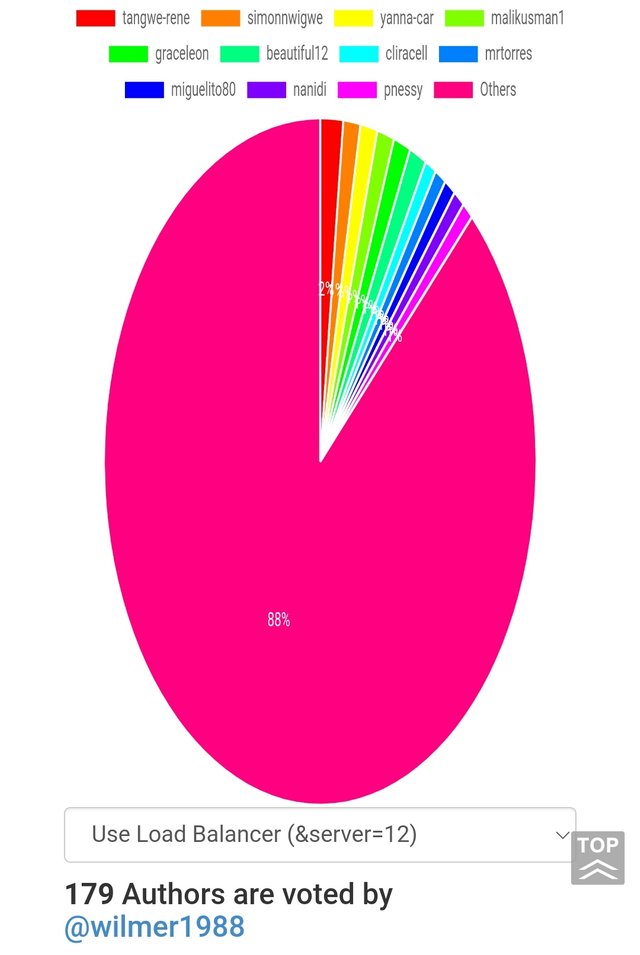 Personal Account Usage Report @wilmer1988, Link
---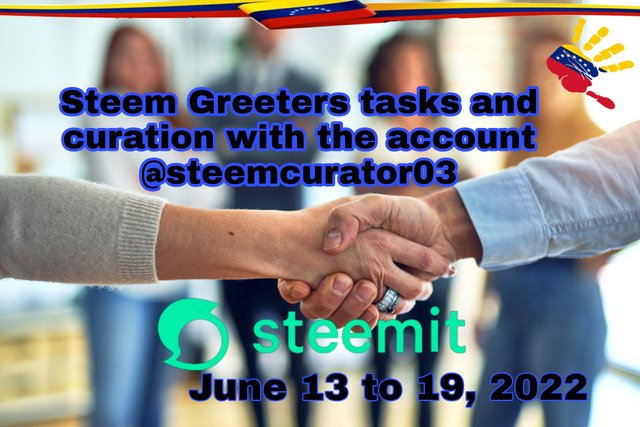 Presentation of the Weekly report of Steem Greeters tasks and curation with the account @steemcurator03, Image Created by @wilmer1988
Report Steem Greeters tasks and curation with the account @steemcurator03: from June 13 to 19 2022 - by @wilmer1988 - by @wilmer1988
To fulfill this week my activities as Steem Greeters this week I managed to reach 32 new users to support them in verifying 13 of their achievements made, I was also able to support another 02 steemians with necessary corrections, finally 17 new users in steemit received from me a guided welcome to be part of this program for your training and initial growth within the platform.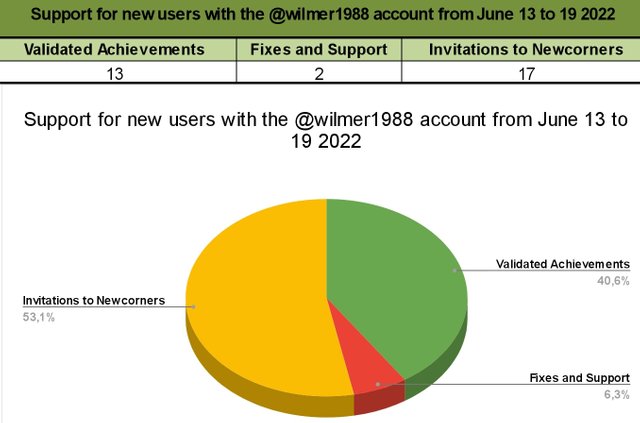 Work Done as Part of the Team Steem Greeters from June 13 to19 2022, Data Base
---
This week through the curation account @steemcurator03 I was able to grant 14 in compliance with the benefit established by the steemit team for the correct development of this initial growth program for new users carried out within Newcomers.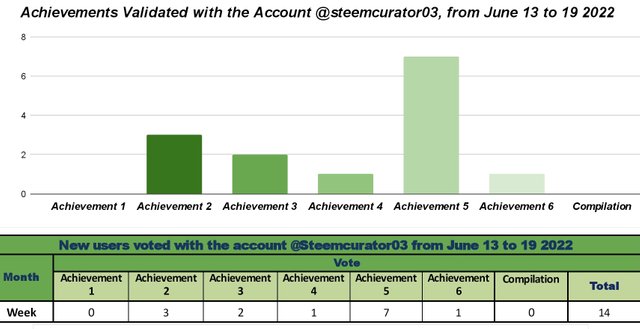 My Curation Contribution with the account @steemcurator03, from June 13 to 19 2022 - Data Base
This way I was able to close my participation in this community giving support and responding to my obligations as Steem Greeters.


---
As every week my presence in steemit goes beyond my roles and in this one I was able to take the time to enjoy and share my usual daily diaries for him to enjoy my good readers:
---
---
Ranking #sv-club5050: Una Nueva Semana Junto al #club5050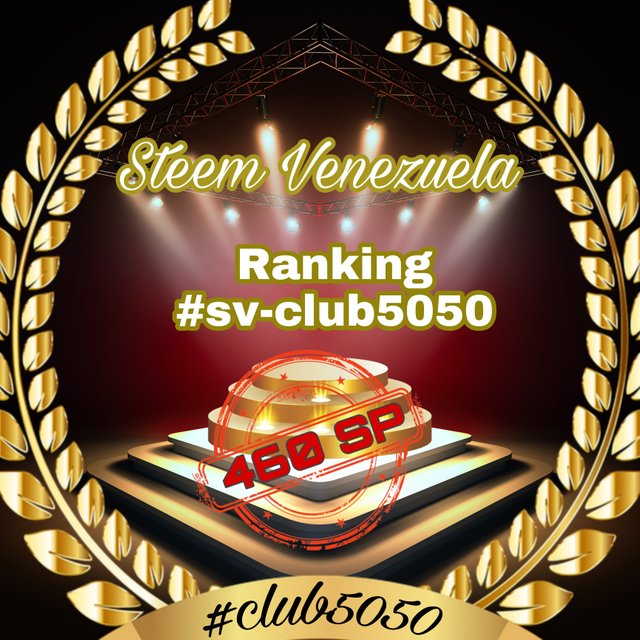 Ranking #sv-club5050: Show your support for steemit with the #club5050, Image created by @wilmer1988 with Picsart
Always committed to steemit in Steem Venezuela this week we managed to highlight and encourage our users to be an active part of steemit and show their commitment to the future of the platform, for this we carried out the following activity that left a new ranking through the tag # sv-club5050:


---
A new Monday allowed me to enjoy this week 9 excellent writers who made us enjoy all the talent of their creations in order to give life to our Monday of
#sv-writing
that left us an excellent top: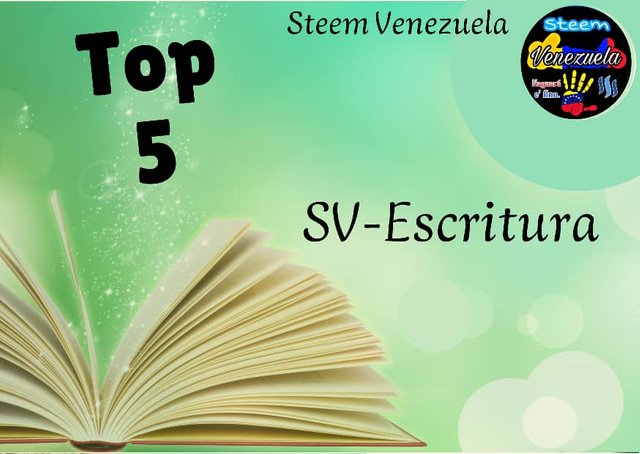 Top 5 of this Writing Monday 06/20/2022, Image created by @ miyexi, exclusive for Steemit publications.

Top 5 📝 Lunes de Escritura 20/06/2022 - #sv-escritura
N°
Post
Link
1
Lune de escritura/club5050//3 principios para amar//@Cristanza
2
EL JUEGO DEL DIARIO / 20-06-2022 / TEMA / DIA DE #sv-escritura : ( Poema : Mi padre, el viejo de la barba blanca) #Club5050
3
El sendero prohibido. Parte 4. Tiempo de héroes. Lunes de escritura.
4
Lunes S-V-Escritura-20-06-22// ESCRITO EN HONOR AL DÍA DEL PADRE A MI VIEJO QUE DIOS LO TENGA EN LA GLORIA// #

[email protected]

15% HIVE-193637.
5
Lunes de escritura: "El final de la vida" / #club100 / 15% @hive-193637
---
---
The team of CRs from Venezuela takes you to a day-to-day interaction in the first person beyond its borders, and through the Discord tool you can interact with a world of possibilities and thus obtain help as well as support all that they need it:

wilmer1988#7749
---
I don't want to say goodbye without talking to you about the correct use of the platform, and this week I managed to identify the following errors in the use of steemit that were reported for registration and necessary correction: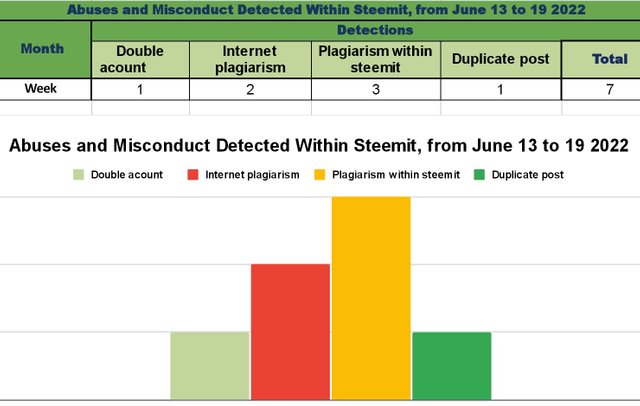 Abuses and Misconduct Detected Within Steemit, from from June 13 to 19 2022, por @wilmer1988, Data Base
Duplicate post
Plagiarism within steemit
Plagiarism within steemit
Double Account
| N° | Account 1 | Account 2 |
| --- | --- | --- |
| 1 | sahar78 | zuhra89 |
I say goodbye as always grateful from being able to be an active part of this digital world.
Greetings, We keep working 👍