Hello Steemalive, my root and success in Steemit Platform. It's nice writing on this great and noble platform once again. I will be participating in this week's contest from the community tagged "Introduce Your Family - Tell us about your parents, wife, husband, kids, and other family members!". I will be engaging this task in line with the guidelines stipulated by the community as well as its contest hints for easy assessment.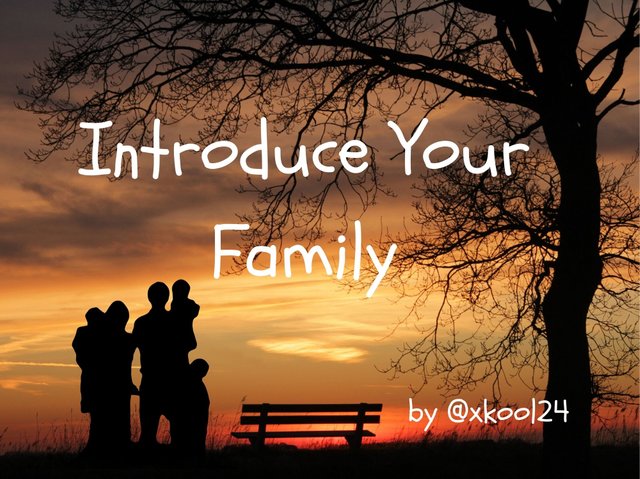 Introduction

Firstly, I will want to start by giving us a brief definition of what a family is, the different family types, and all of its buildup. A Family is simply a group of persons comprising one or more parents and their children who are all living in the house as one. When we try to be broad about the family concept, we will say it's a lineage of people with common ancestors who are blood-related.
But in having a concise definition of a family, it is a buildup of a group of persons bonded by either marriage, blood, or adoption. They make up a single household with interaction among each other seen in either been spouses, parents, Children, or Sibling form. Knowing this would also allow us to digress further to know the different forms of the family which may be a Nuclear family just as defined, an Extended Family which involves other blood-related members of the household other than spouses and Children.

Who are your family members? Where do they live? What are their occupations?

From the above insights that were created about a family, it is obvious that we may be writing from a different perspective. I will be writing from the Spouse or Parent side of this contest. Knowing that fact that It comprises a group of people with ties of marriage, bonded by blood or adoption, and all living in a household, my family household size is observed to be four (4). I am the father, My spouse (Wife), and my two children (All boys).
Fortunately for me, I have the privilege of living with all members of my household. There are many cases where parents or siblings do not stay under the same roof due to career engagement or business ties. For me, the children's school is within the same territory, and my job disposition is also within the same space which allows for all a sundry in the same household unit.
Family pictures in display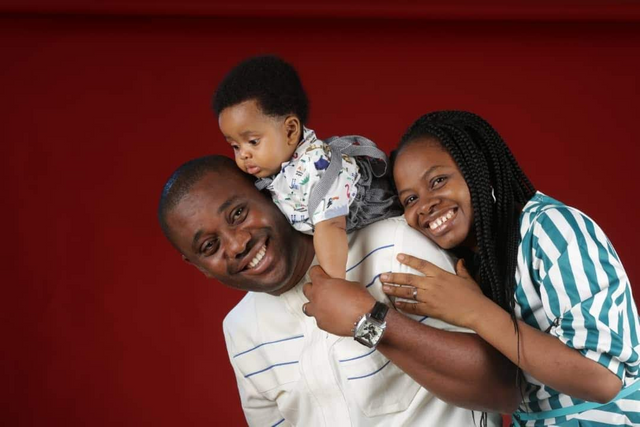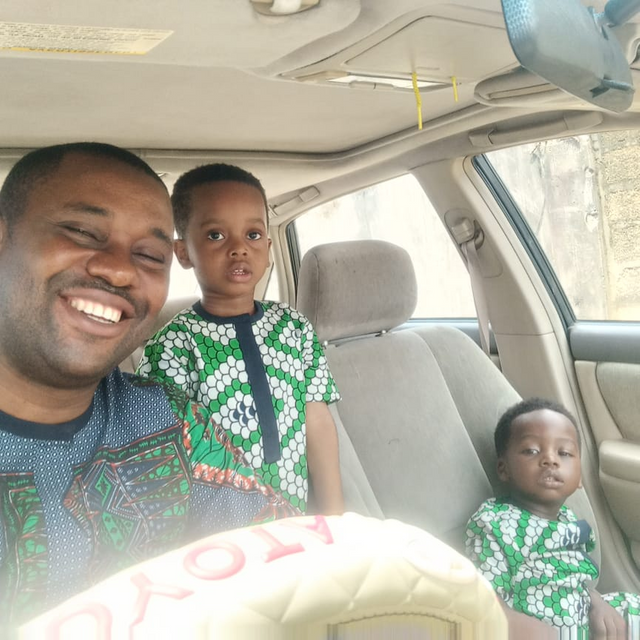 Given the fact that my two children are still toddlers makes the occupational status is void in this regard. Rather they are still in their early stages of school which is the very step of formation. Both my spouse and I are public servants in the government and private sectors respectively.

What Special qualities do you like in each family member

Growing together with these kids has been fun as each of them possesses some unique qualities inherent in their behavior. to be precise here, the first amongst them has so much demonstrated intent smartness and knowledge of academics. Homeworks are done as soon as he's back from school and freshens up. This has continued unabated. Surprisingly, he correctly guides his young one in completing his own homework too.
Also, knowing that he is an ardent learner, he constructively narrates the storyline to whoever cares to listen to him while seeing his Cartoon Network (Disney Junior). With this program on, you're definitely sure of less noise at home and controls to either correct or stop some unhealthy plays.
For the second son who is still very much younger, I may not categorically pick up any distinctive qualities for now aside from the cheerful welcome he gives each time daddy comes back and the joy while eating. Just as the first one is engulfed with during Carton programs, he is engulfed while eating😊.
Their mummy, who's my spouse, hmm...there are exclusive qualities which should be basically inherent in every mother. The domestic chores that are done, the quest to neatly put things the right way, the guidance and patience given to the kids while doing their homework, the unconditional love and care for everyone in the home, etc. There are a whole lot of these qualities. All these aforementioned qualities from the kids and my spouse have a way of bringing Joy as well as adding value to the home.

Have you ever been helped in a special way by a family member? Tell us your story

Definitely Yes. The primary essence of family is to help each other, especially at the spouse level. There are children to parent, children to children as well as spouse to spouse types of help. One of the special help I have received from my spouse was really the saving of an event. I was actually planning for an event that gulped all available finances at my care, suddenly when all hope has been lost, she came up with cash. A whooping sum of N100,000 (7yrs ago) was brought, worth N400,000 given to the dollar to Naira exchange rate. This represents 3685.28 steem at the time of this report.
Secondly, another life-saving event was also received from my spouse. During the times we went for hospital admissions and a surgery session needed, there was an emergency need for blood after exhausting the available one. It was indeed a dicey situation, distance was traveled, traffic signs were ignored during the emergency drive, as well was a mind-blowing delay during blood screening. It was indeed a mind-blowing one that one has to be thankful it ended in praise.

Who is your funniest family member?

The children are the funniest in the house. Their altitude in mimicking whatever that it's said makes it so funny. The pronunciation of the words is life-giver and funny as this sometimes does not have meaning but sounds a little like what was said.
Can you also imagine that moment you are reported to your spouse by the children and in less than a few minutes you're also receiving another report for the other spouse? One can be sure of multiple complaints in a day with different modes of settlement initiated at every point.

Tell us any other thing you wish about your family

There's this sense of responsibility that comes with having a family which sometimes gets to the extended family. Due to the shared bloodline especially in the nuclear family, injury to one is usually an injury to all as no one wouldn't want to help.
Some of the Outing pictures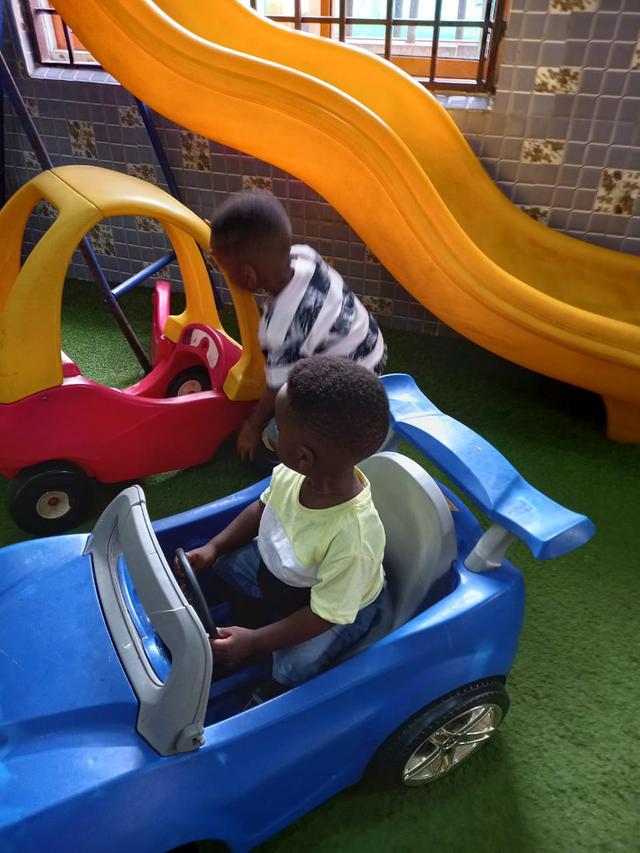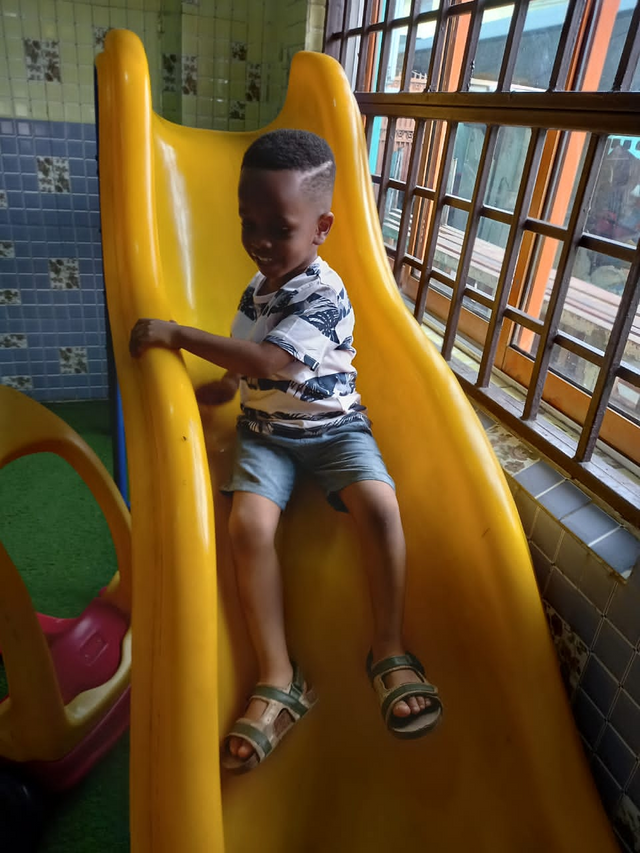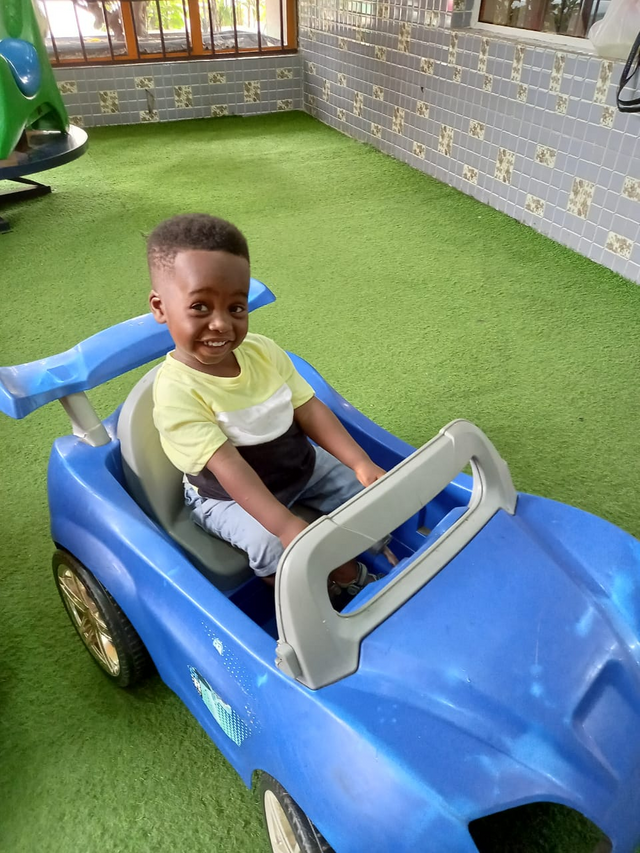 Going to the place of worship is usually fun as no one wants to be left behind. In short, the children's greatest moment is leaving the house. Any activity that has to do with leaving the house aside from going to school, increases their adrenaline.
Thank you at @steemalive for this wonderful contest topic for the week. This is my entry.
I am inviting @hisgeneral, @onyiluvdan, and @chilaw to participate in this contest.
Written by @xkool24.