Could the United States Securities and Exchange Commission (SEC) finally showing a spark of sensibility? And could this be coming around the same time that SMTs are going to launch?
If this does happen, it would likely be a major tailwind for SMTs, Steem, and the entire industry.
Commissioner Hester Price is known as "Crypto Mom". She is one who is very optimistic about blockchain and cryptocurrency. For this reason, she is trying to get regulations in place that help move the industry forward.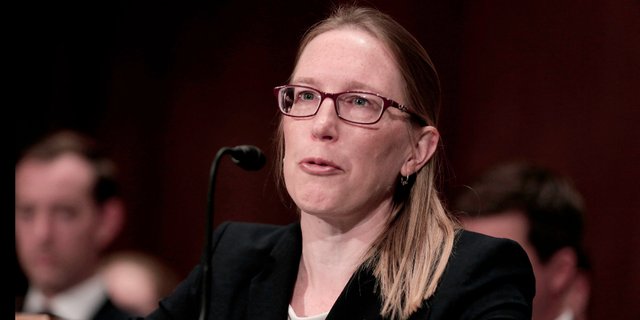 Her view is that decentralized networks are a powerful phenomenon. Adoption in the United States is presently being stifled because entrepreneurs fear running afoul of the securities laws.
For this reason, the Commissioner proposed the "Token Safe Harbor Proposal". This would exempt any tokens from being considered a security for a period of three years. It would open the door for ICOs while also eliminating the idea that transactions fall under the security laws.
The main idea is to get developers bringing their projects to market. Removing the fear of the authorities, in her opinion, stimulate innovation, something that the United States requires in this arena. Having a three year window gives the development teams time to decentralize their program via token distribution.
The safe harbor would provide network developers with a three-year grace period within which they could facilitate participation in and the development of a functional or decentralized network, exempted from the registration provisions of the federal securities laws, so long as the conditions are met.
At the end of the grace period, a token would have to be determined whether it is a security or a utility token. If it is a security, then the existing laws apply. The basis will be control of the token.
Once the network cannot be controlled or unilaterally changed by any single person, entity, or group of persons or entities under common control, the token that operates on that network will not look like a security.
https://news.bitcoin.com/sec-tokens/
This is actually a rather sensible proposal. We obviously can see how a lack of control would change a security to a utility token. It would be a measure that does stimulate activity and innovation. Many large money players are afraid of bringing projects out for fear of ending up in the SEC's line of sight.
Of course, this all could align, from a timing perspective, with the implementation of SMTs. One of the key features of SMTs is the ability to run an ICO with very little technical difficulty. That is built into the coding. A drawback I can see is that a major country, the United States, is not seeing a lot of ICO activity. This proposal could change that.
Another factor that is addressed is the fact that most ICOs take place without involvement from the citizens of the United States. That means those with cryptocurrency cannot roll it into an ICO. Having the security laws removed from tokens means they could be sold to U.S. citizens.
Would this trigger a 2017 type run in cryptocurrency? That I don't know. What I can tell you is that legitimate projects would have another viable path to choose for fundraising. It would also help to kick off the shift towards DAOs. Essentially, the idea is to push decentraization via the distribution of the tokens. This aligns perfectly with the concept of DAOs.
I do believe we would see a lot of activity is this were to pass. Projects are sitting on the sidelines due to the lack of clarity. Perhaps these are not going to be billion dollar ventures but, rather, smaller projects that can make an impact. Those are the ones most fearful of running afoul of the securities laws.
Steem is one of a handful of blockchains that offers token creation. The development of SMTs means there will be another way to generate them while providing instant adoption on any exchange that trades STEEM (if the exchange adds them). We are also going to see the base features of Steem such as the content/reward system automatically offered to any new token.
Perhaps the stars are aligning. We will see how far this proposal goes with the other Commissioners at the SEC.
---
If you found this article informative, please give an upvote and resteem.
Posted via Steemleo