I guess this counts as somewhat of an accomplishment... THE TV is set up.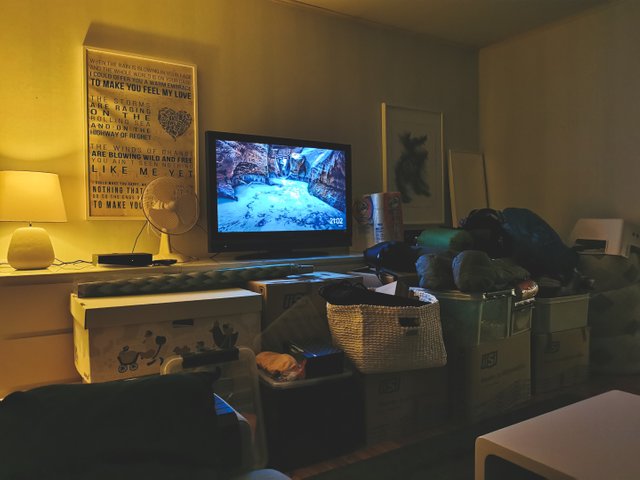 The "office" is ready for work tomorrow too and, @smallsteps' room is looking relatively good considering what it is. She is happy with it at least and that is all that really matters.
She has been great here so far, I think she is in a holiday mood, though she has never been on a holiday before. Quite relaxed, quite curious and quite happy. She was really excited to have her first bath in the new house - which is a bit of an experience as the bathroom is in the unheated basement, so it is a little chilly.
Gonna be a nice wakeup routine.
Taraz
[ an original ]