While I might get laid-off next week, tomorrow I have a paid day off - for moving day. The company I work for is under a union award that gives one day paid when relocating home, which is kind of cool - though isn't likely used very often in a normal work career. I'll take it.
We have one or maybe two family members helping us on Saturday, but we get the rental van tomorrow, so will try to get as much done ourselves as we don't really want to impose on people, especially for too much time out of their day. We need some help though as my wife just can't physically lift some items.
I married a very petite woman - and I wasn't thinking about moving house.
Because I have the "day off" tomorrow, I have stayed up a little later than i intended, but I figure that I have already done several trips in the car so - how much more stuff can we have in an apartment?
A lot apparently.
It is amazing at how much stuff can be jammed into cupboards and ours were full. I renovated this place completely when we moved in and installed about 8 meters of floor to ceiling cupboards, so that we didn't have stuff all over the place. I just think we ended up having stuff hidden away. So much for minimal living.
Well, our daughter's arrival threw a lot of that out the window as kids need a lot of stuff and especially clothes in Finland as the temperatures are quite extreme. We have tried to get a fair bit second hand where suitable, and then pass what we have bought on down the chain by selling them cheap online and in flea markets. It feels better to get something for nothing and, it does help out others buying instead of being forced to get everything new. win-win.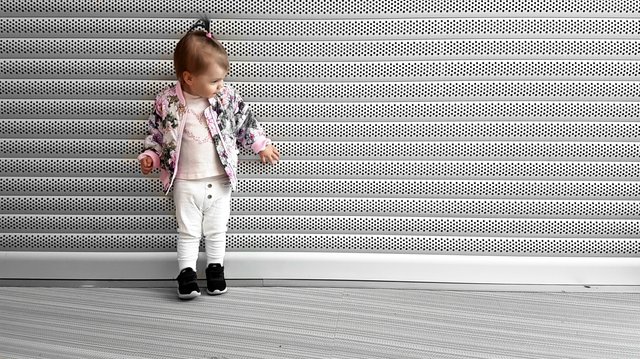 This is my daughter from a couple years ago and she can still squeeze into that jacket. I don't think she has the genes to be a giant. At least based on her mother and supposed father.
It is going to be a challenge moving with her in tow as she isn't really in tow anymore, she is ahead, to the side and all over the place. We are going to try and set up a space for her to play straight away, but she is very enthusiastic about helping with the move and the future renovations. I may as well enjoy her help before she becomes a teen and never does anything again.
Right, it is after 2 am so I better get off to bed as it is going to be an early start tomorrow, the same as every day just about - except this time, I have to carry heavy stuff as well.
At least I am getting paid for it! :D
Taraz
[ an original ]