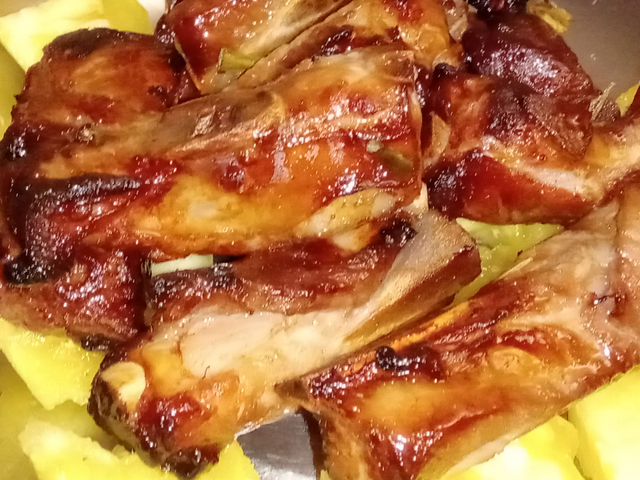 I am getting better at making these BBQ spare ribs.
Look how crispy and delicious they look.
I put pineapple at the bottom as pineapple goes well with these spare ribs.
Remember to put in honey at the last minute of the BBQ to make it look crisp and also it tastes delicious.
我越來越擅長製作這些燒烤排骨。
看起來有多香脆。
我把菠蘿放在底部,因為菠蘿和這些排骨很好搭配。
切記在燒烤的最後一刻放蜂蜜,使其看起來酥脆,而且味道鮮美。
Enjoy,
Rosa
@rosatravels