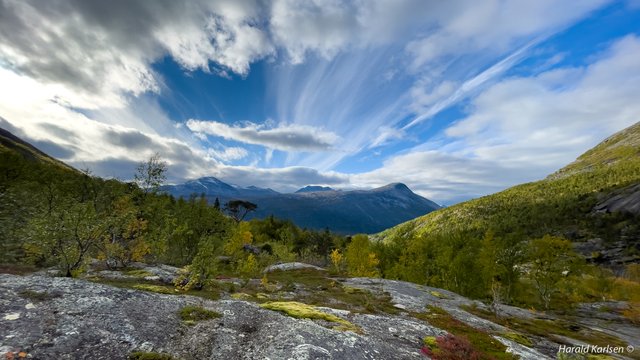 September the 10. my wife and spent two great days in the mountains. Everywhere the colours had started changing og preparing for the coming season. Todays pictures is from the ride up a valley inward the mountain. We had to stop the car and enjoy the view a couple of minute.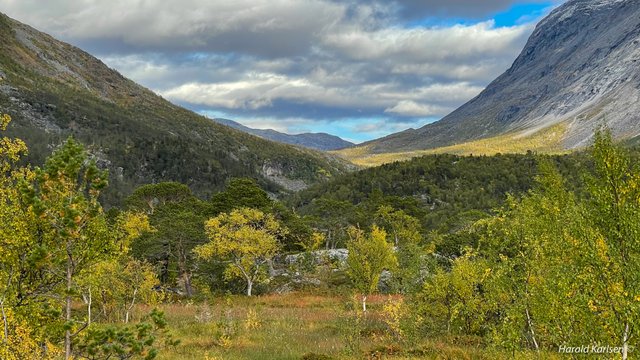 The road goes to the mountain in the background where the starting point of the hike is located.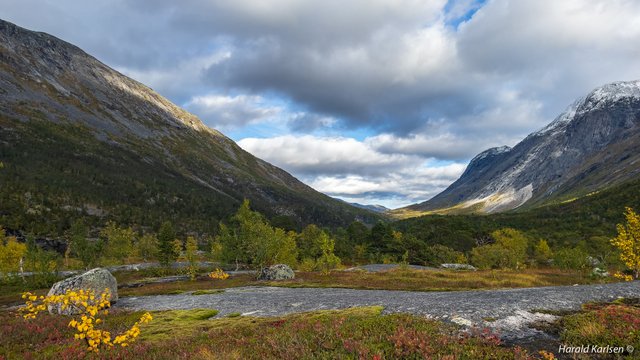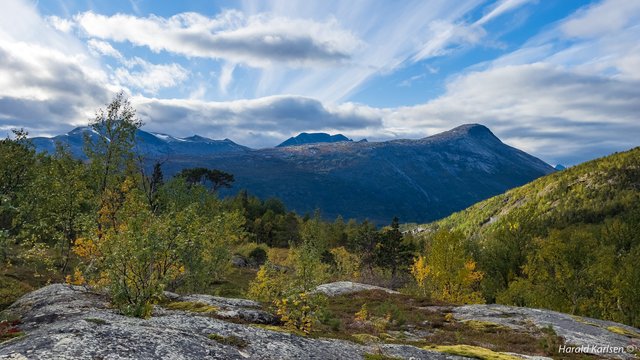 View down the valley from where we come.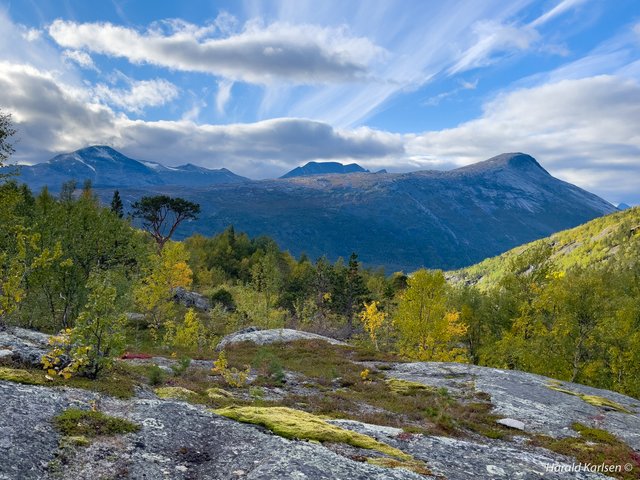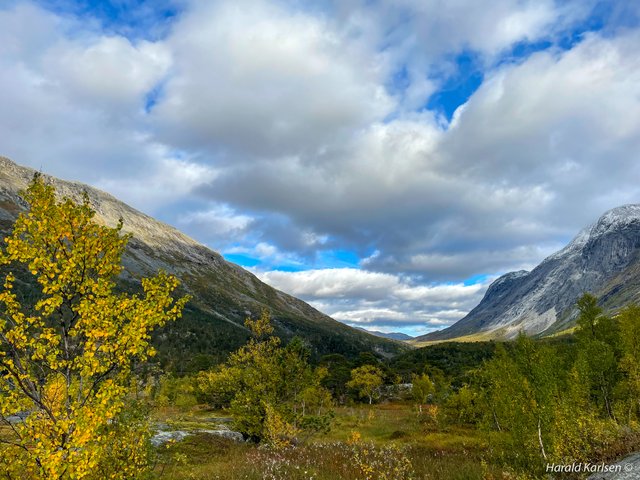 Enjoy the valley in the north.
Best regards
Harald.