Stories from the north October 3.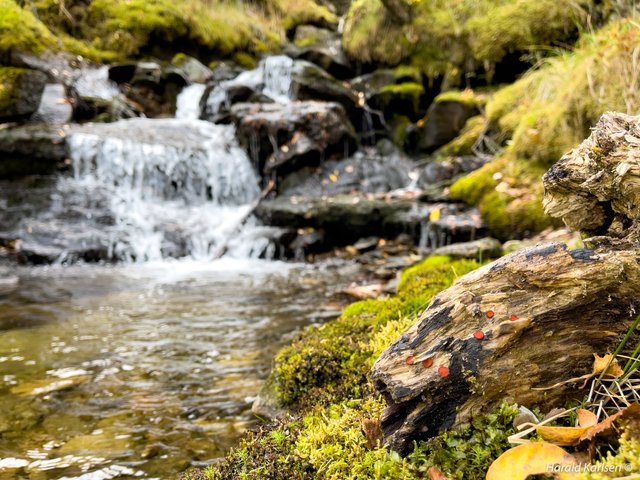 A couple of pictures from todays walk with our dog Nero. Not a long trip, but he enjoyed running free in the forest and a bath in the river.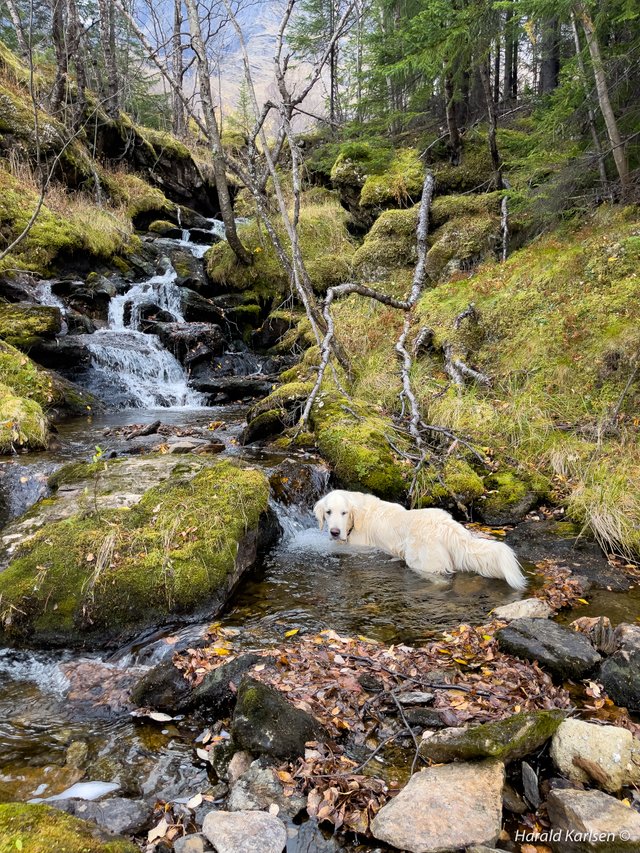 After a couple of days with lots of wind, most of the leafs is blown of the trees. The nature gradually losing colours. Still some left though.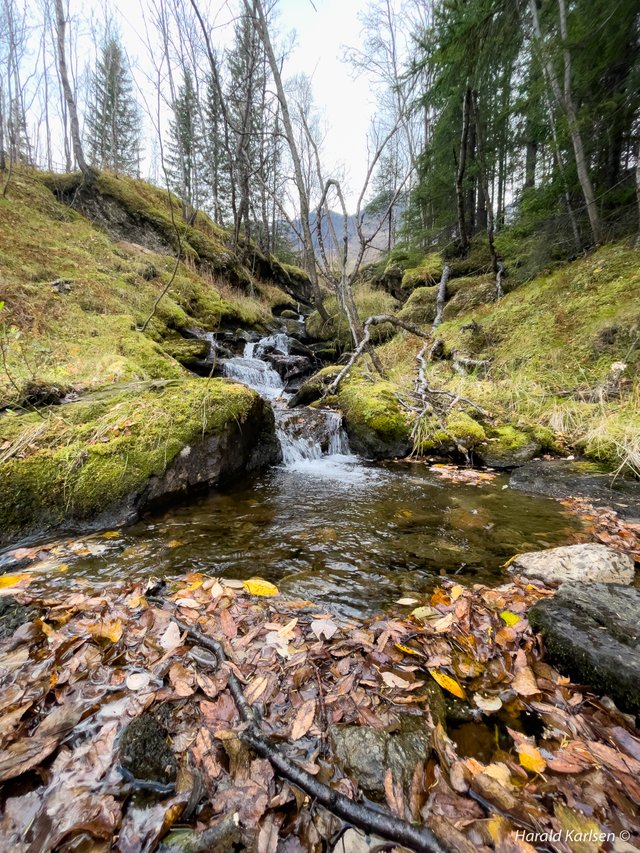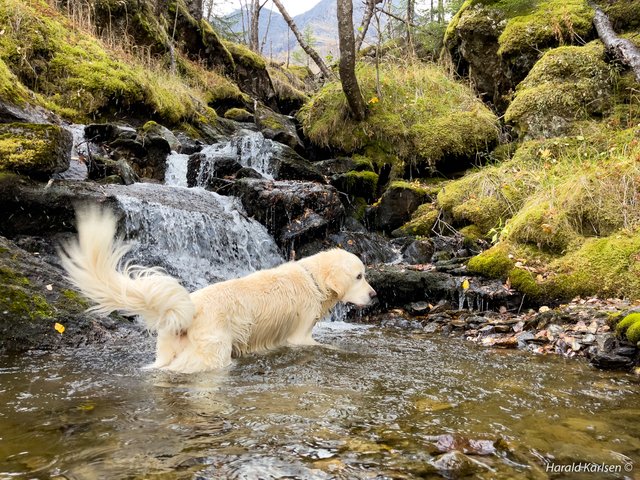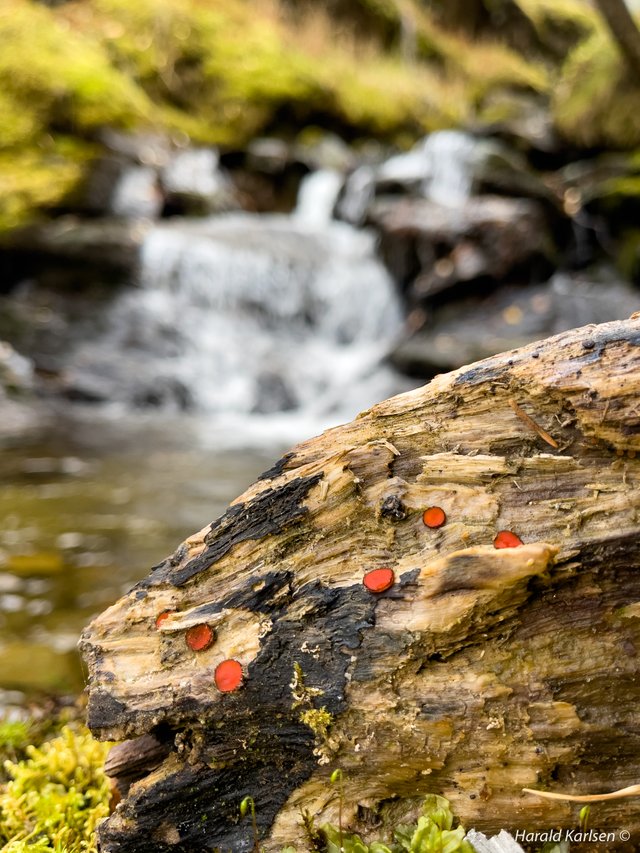 I found som colourful red dots :-). Small mushrooms or lichen of a kind.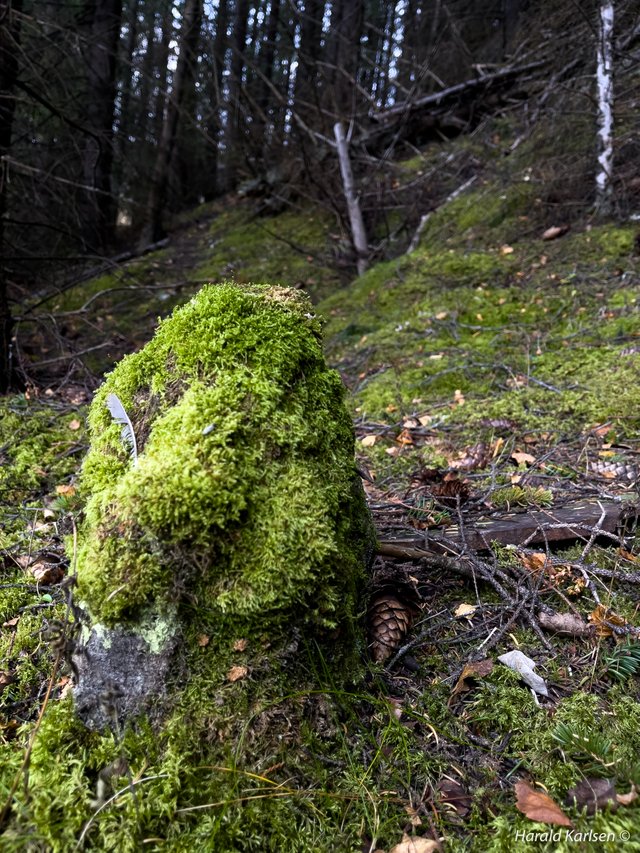 The moss keep the deep green colour among the dark trees.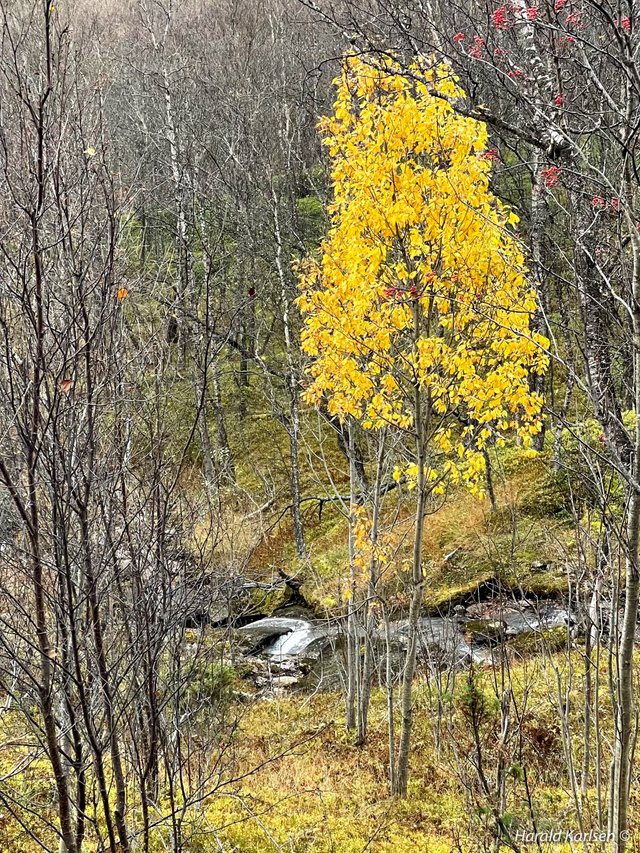 Still fighting to keep the leafs.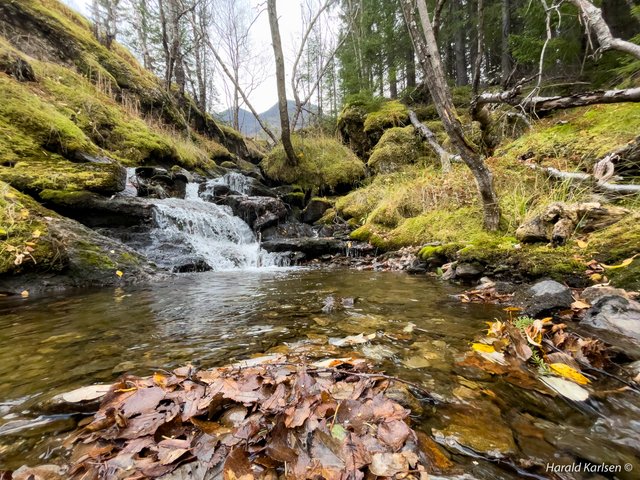 Best regards
Harald