Stories from the north. August 2021.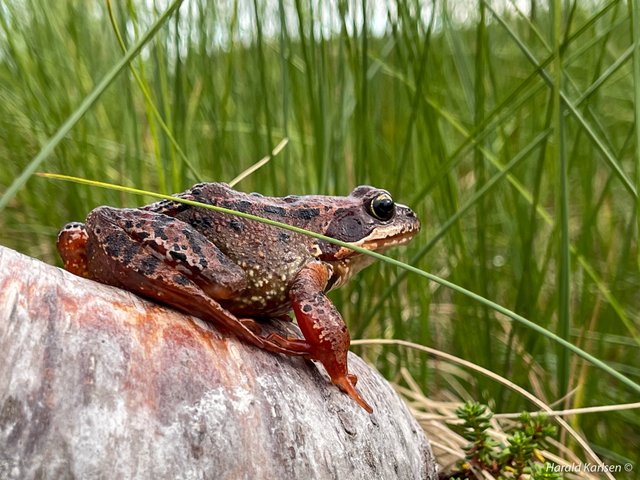 On our hike, picking cloudberries a couple of days ago we came across this frog. He jumped from the grass and up on the tree. Quite willing to pose. He was also big, usually they are smaller.
Maybe it is a prince, shall I kiss the frog to free the prince, she said? No need for that I honestly said, you already got the prince.... ;-)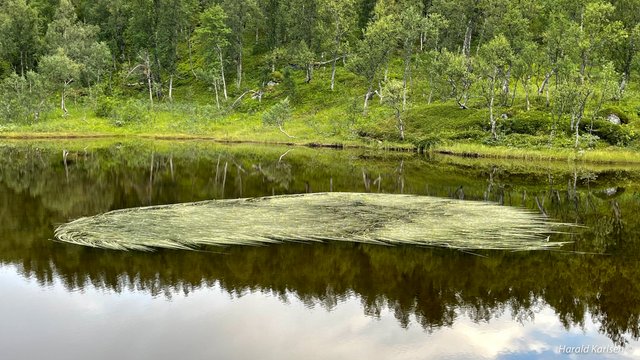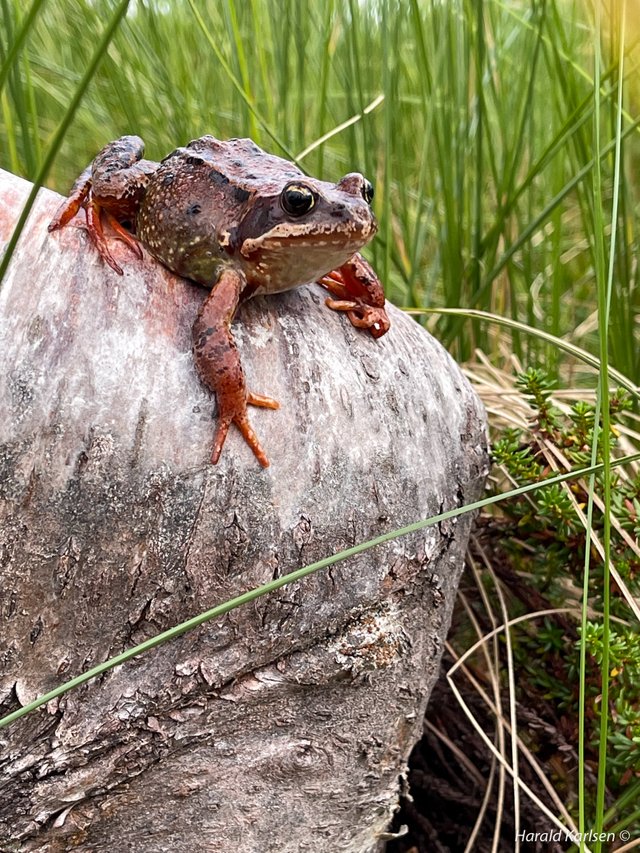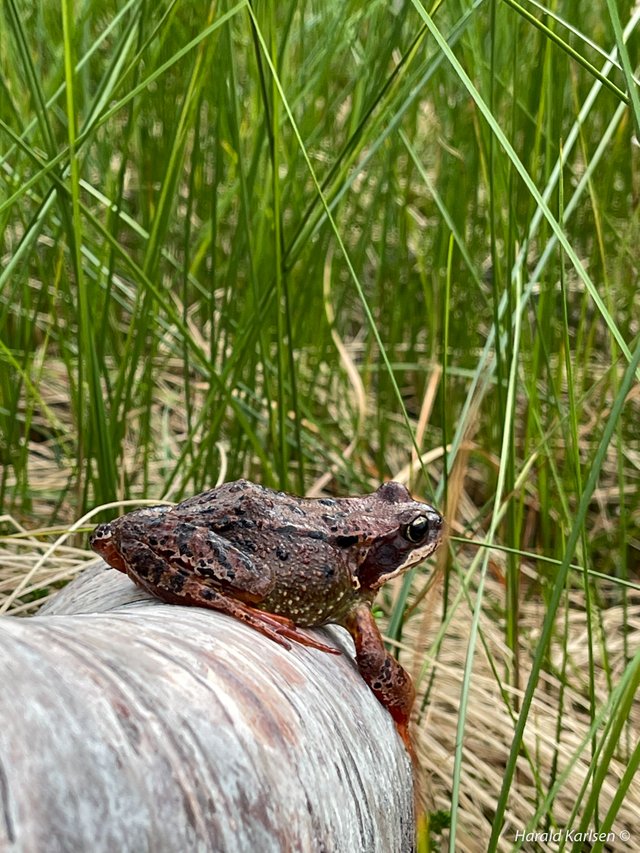 Have a great day.
Harald