Discrimination Against Diabled People in Ghana.
Hello steamians and good afternoon to ya all. Hope everyone is doing great today. Wanted to write about discrimination against disabled people in Ghana and I hope this will find useful to us all.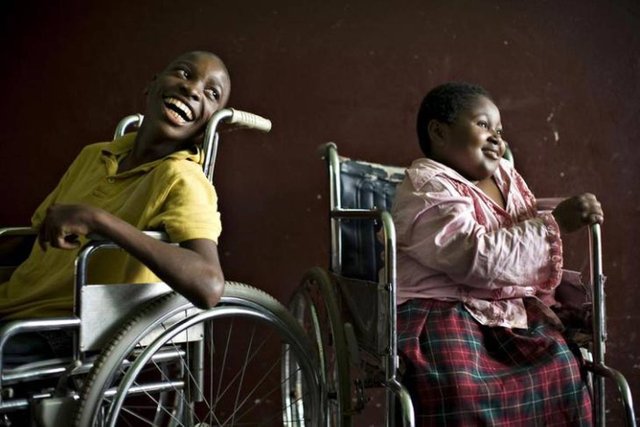 source
Discrimination is treating one or more members of a specified group unfairly as compared with other people. Discrimination may be illegal on the ground of sex, sexual orientation, race, religion, disability, or nationality(Oxford dictionary).
Discrimination refers to all forms and manifestations of actions that deny social participation or human rights to certain categories of people in Ghanaian society or institutions.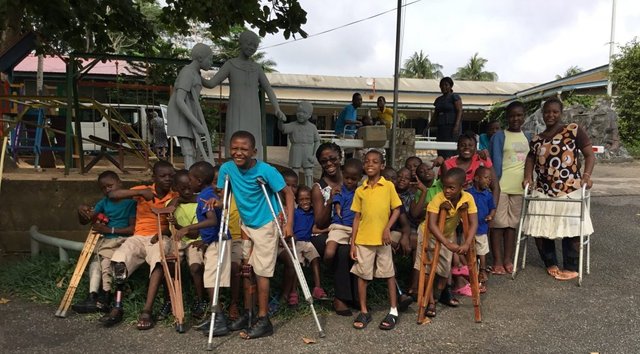 source
Though not always the case, discrimination in Ghana is often based on preconceived, usually unfavorable, judgments toward people or a person because of their religion, tribe, language or personal characteristics including but not limited to gender, political opinion, social class, age, disability and sexual orientation.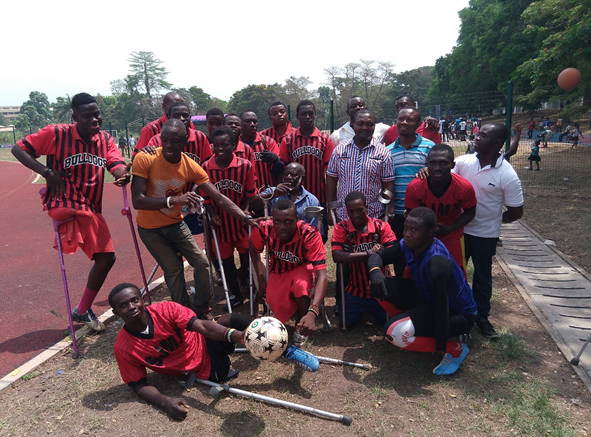 source
According to Failed state index In 2013, Ghana was placed below average on the scoring 4.9/10.0 when measured against the variables of Tolerance and Inclusion, and Discrimination and violence against minorities.
Discrimination in Ghana actually comes in different forms and among them includes Discrimination Against Diabled people.
Discrimination against the disabled intro;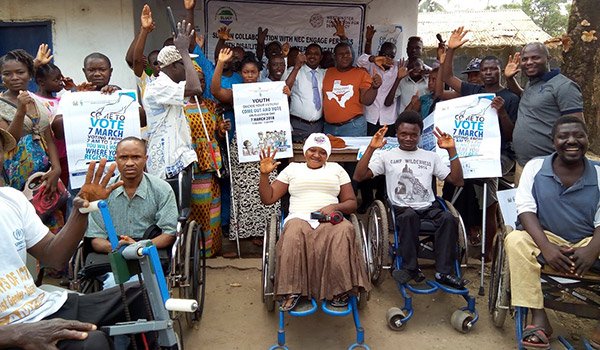 source
Disabled people in Ghana continue to experience various forms of discrimination and social exclusion. These occur despite the fact that there are several anti-discriminatory laws that are meant to protect the rights of disabled people and facilitate their participation in mainstream social, political and economic activities. As it is, the laws have not completely eroded the discrimination and in some instances appear to even institutionalise the discrimination that disabled people experience. It is important that the state pays more attention to amending aspects of these laws and putting them into practice.
Disability in Ghana;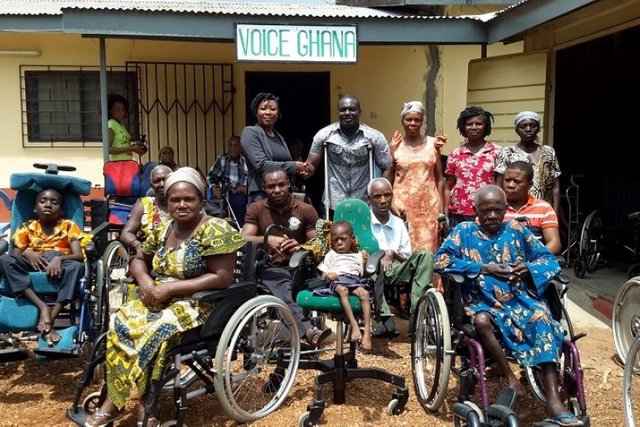 source
Disabled people are one of the largest oppressed groups in Ghana, making up an estimated 3% of Ghana's population of 25 million (Ghana Statistical Service 2012; Picton 2011). As is the case elsewhere, disability in Ghana is often explained and understood through the individual model of disability. In addition, traditional and religious beliefs and deleterious stereotypes which often characterise interpretations of disability lead to the creation and reinforcement of repressive conceptualisations of disability (Kassah 2008). Within such a context, it becomes difficult, if not impossible, for people, disabled and non-disabled, to acquire open-minded awareness, knowledge and understanding of disabilities. Disabled people, therefore, continue to experience social stigma, social exclusion and discrimination.
Legal and policy Environment;
Ghana has several legal and constitutional provisions that are meant to protect socially disadvantaged people. Ghana signed the UN Convention on the Rights of People with Disabilities in 2007 and ratified it in 2012 to become the 119th country in the world to do so and the 32nd in Africa.
In 2006, the Persons with Disability Act 2006 (Act 715) was passed by Parliament to usher disability rights in Ghana into a new dawn.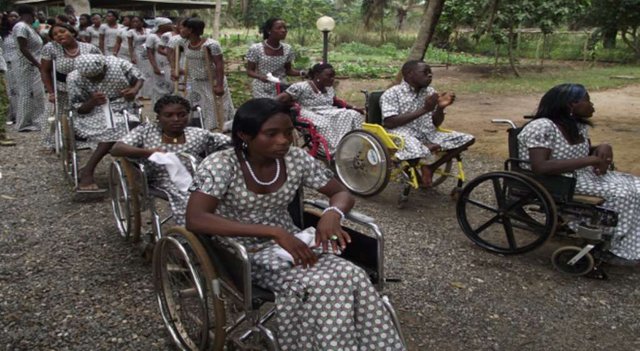 source
In addition to the Disability Act, Article 29 of the 1992 Constitution of Ghana spells out the rights of disabled people. Also, there are sections of the Children's Act 1998 (Act 560), the National Health Insurance Act 2012 (Act 852), the Education Act 2008 (Act 778) and the Labour Act 2003 (Act 651), all of which are meant to protect the rights of disabled people and eliminate social exclusion and discrimination (Republic of Ghana, 2006; 1998; 2012; 2008; 2003).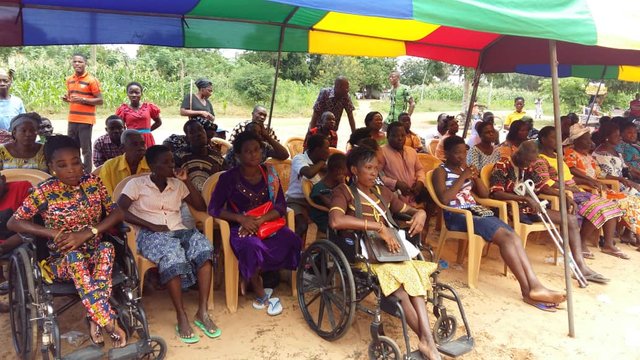 source
Weakness in the legal, regulatory and policy structures;
Ghana's laws largely define disability from the biomedical perspective (Lamptey et al. 2015).
And as posited by Oliver and Barnes (2012), the biomedical perspective leans away from cultural beliefs and attitudes as elements that add to disability.
Beyond this, Articles 14(2) and 19 of the Act provide for alternative livelihood with the offer of guidance, counselling and 'appropriate' training for disabled people. And even with this, the job training and employment opportunities that are supposed to be provided by the state under the law are almost non-existent (Sackey 2015).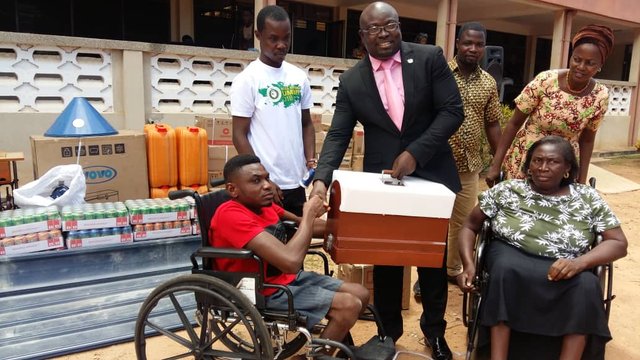 source
Practical Approach to dealing with discrimination against disabled people.
The Disability Act needs serious amendment. The imperfections are very profound and present significant challenges to disabled people in Ghana.
The definition of disability as contained in Ghana's laws ought to be amended for it to incorporate the realisation that society and the environment play an active role in disabling disabled people. The state cannot and should not allow negative stereotypes – specious beliefs about the functional incapacity of disabled people, repressive traditional beliefs and supposed financial constraints – to get in the way of the rights of disabled people.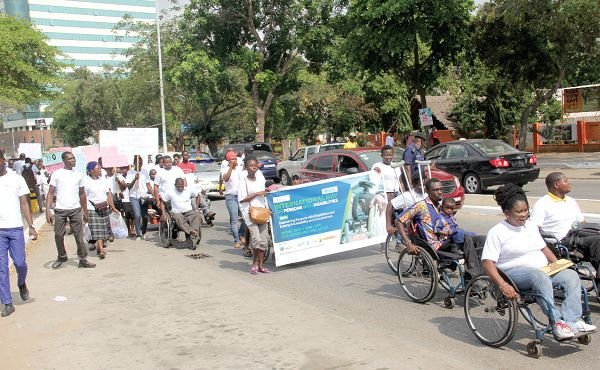 source
In the face of the deep-seated cultural barriers, as obstacles offering strong resistance through traditional and religious currents despite efforts being made, educating the general public against stigmatising and discriminating against disabled people will be as important a complementary action as passing and implementing the comprehensively amended, improved and thoroughly anti-discriminatory pro-inclusion legislation. For Ghana, the state and its significant political actors have to act in the supreme interest of humanity, and disabled people in particular.
Thank you for reading!!!
References
•Ghana Statistical Service. 2012. "2010 Population and Housing Census. ". Accra: Ghana Statistical Service.
• Gyamfi, Esther. 2013. "Ghana". In 1 African Disability Rights Yearbook., 221–43. Pretoria: Pretoria University Law Press (PULP).
• Republic of Ghana. 1992. 1992 Constitution of the Republic of Ghana.Accra, Ghana:Republic of Ghana.
• Republic of Ghana. 2006. Persons with Disability Act (Act 715). Accra: Republic of Ghana.
Best Regards
@steemcurator01 @steemcurator02 @steemcurator04 @booming03 @zzan @raah @njaywan @oppongk @pennsif @cjsdns @steemitblog @safdarsultan @adriancabrera @slimchap1986 @cryptokannon @speedask @steemalsace @dorbartim @darrenclaxton @seo-boss @nanaagyei @ackza @ace108 @lucky4karmen @kryptodenno @mini80 @cmp2020 @busybody @awuahbenjamin @mahamaghiyas2
#Disability #Discrimination #ghana #steemexclusive #cryptokannon #steemitblog #newbie