Greetings to the peoples on this platform. I hope you are all in good condition by the lord's grace. I am proud to make my first entry to the diary game. I promise i will make a daily entry to this platform to help contribute to it business.
I had a very busy day today as i woke up early at 6:00 am and fetched water for my house chores. I took my bath and went to the station to take a taxi to the school. I stood there for hours before the taxi got full.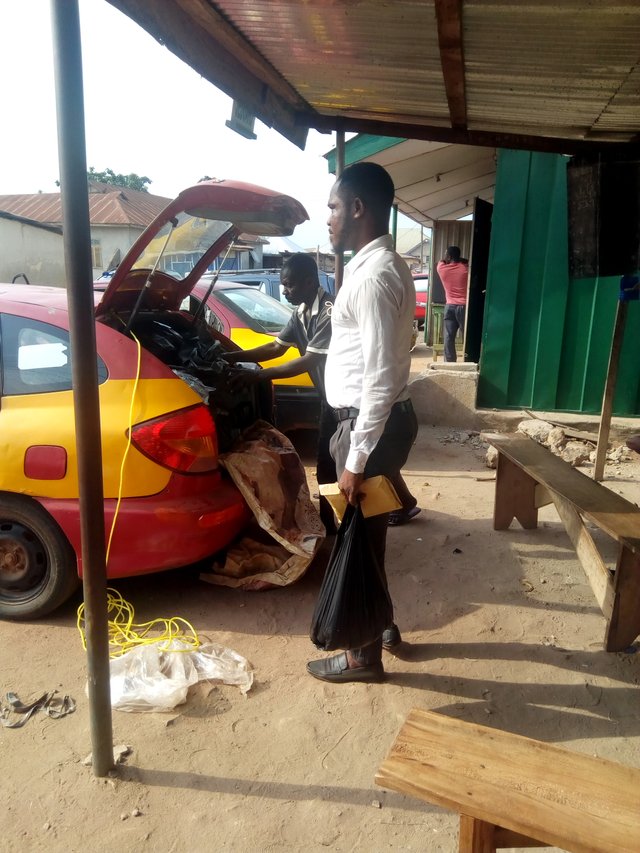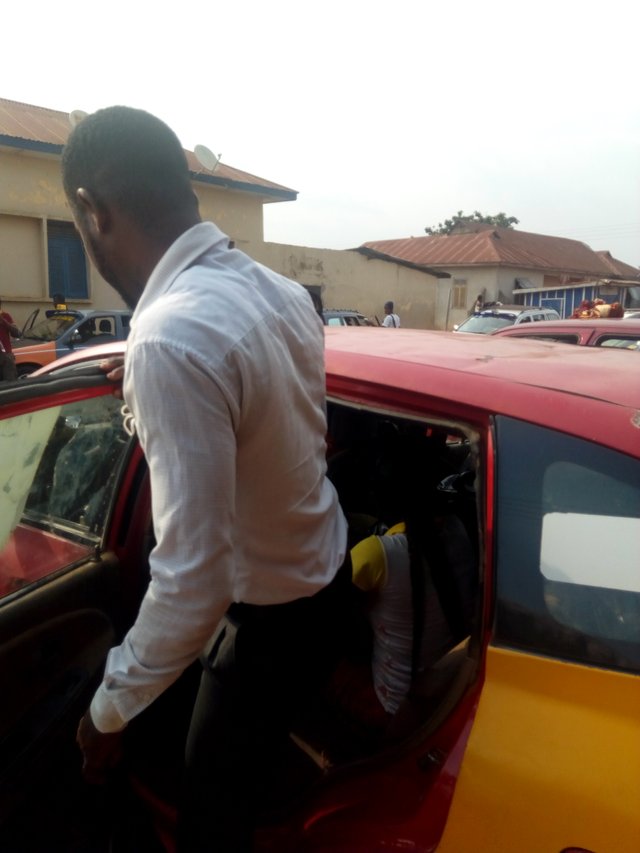 AT THE STATION

Because of the nature of the road from Nsuta to Jeduako, people don't normally travel frequently so it takes time before a car can get full. Because of this problem, a taxi which suppose to take only four peoples at a time are taken six peoples at a go. When the car was full, i forced myself into the car because there was no space for me to sit.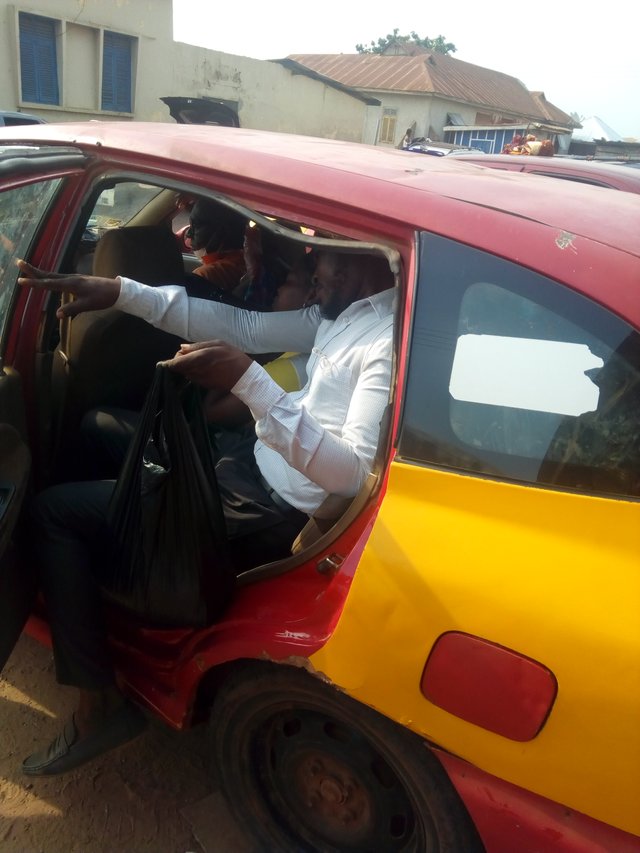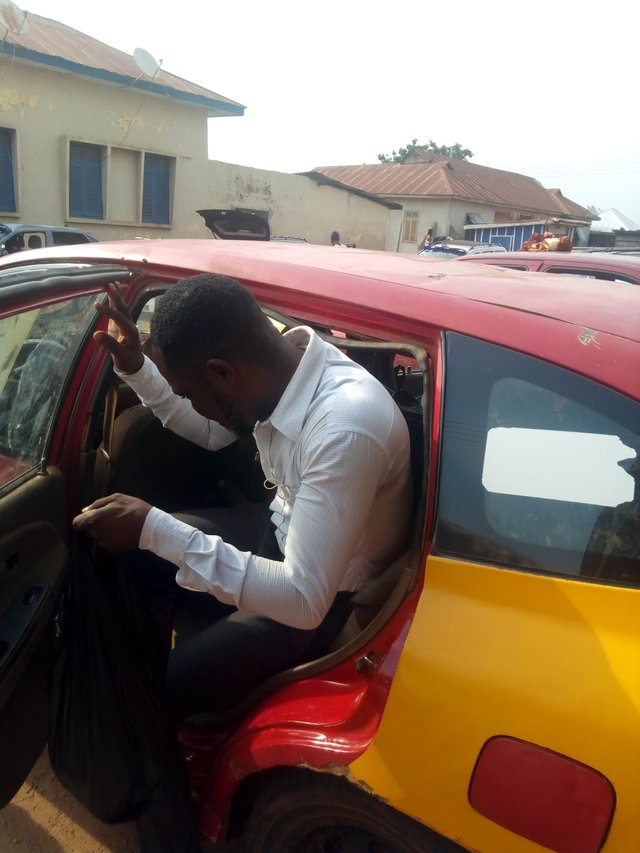 ENTERING THE TAXI

I got to the school around 9:30 am and went into my class to deliver my lesson. When it was time for closing, i took my bag and came home. I rest for sometime and went to the kitchen and prepared food. I took my bath after eating and went out for some fresh air.
That was my activities for today.