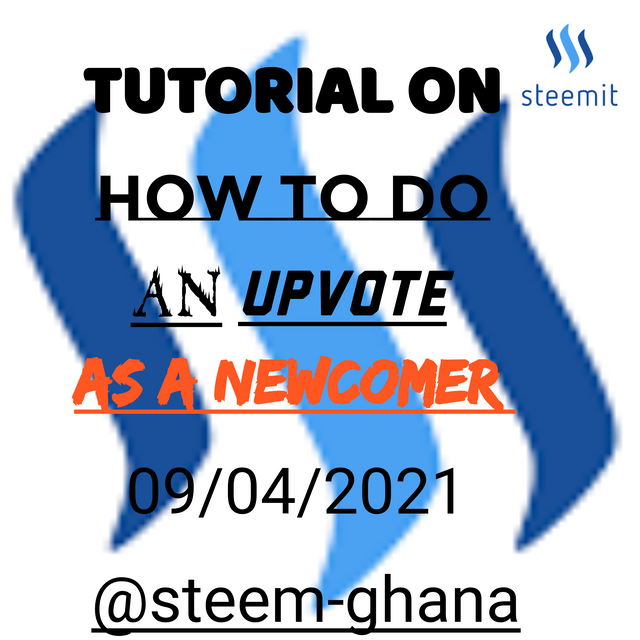 Hello Dear, I greet everyone most especially the newcomers in this noble community. And I will like to greet the administrators and country representatives on this noble platform @njawan and @oppongk for supporting Steem Ghana with their upvote. Will also thank @cryptokannon for his support.
I my little observation on steemit.com, I have seen that most people on steemit don't know how to do an upvote especially in @steem-ghana community. In this tutorial, I will like to teach how to do an upvote, to the newcomers first and also to the rest of us on steem-ghana. What I have seen is that, post which has received and upvote are still continue remaining the fresh post. This is because some of us don't know how to give an upvote.
In case you want to give an upvote to a fresh post, this is the process or the steps.
---
1.
When you open your profile you will see Blog, Post, Replies, Communities, Notification, Wallet and Settings.

This is the screenshot of someone profile
---
2.
Then you click on communities in the above options in your profile.

The steemian has selected option communities
---
3.
Then a page will open for you which contains a list of Communities you been selected.
4.
Then click on the community you want to give your upvote.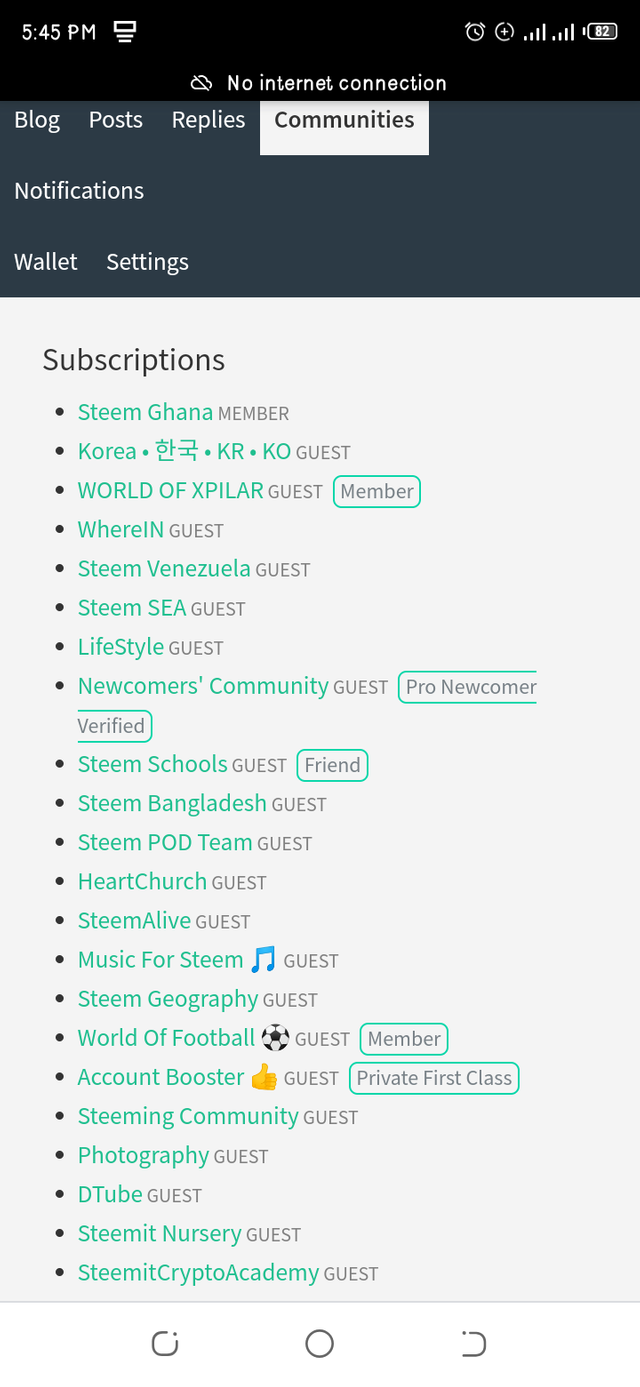 This is the list of Communities a steemians has joined
---
5.
Then the page of that Community will be open for you.
6.
Then on the top of the particular community you will see three taskbar. Then click on the one which has been indicated Trending.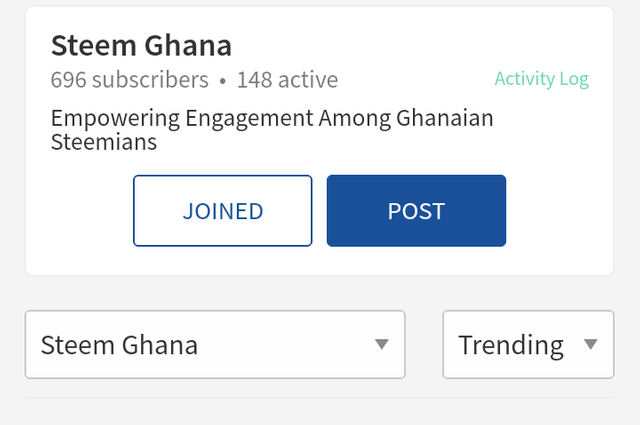 This is an example of a community
---
7.
When you click on that option there will be a pop up, in that pop-up you will see Trending again, New, Payout and Muted.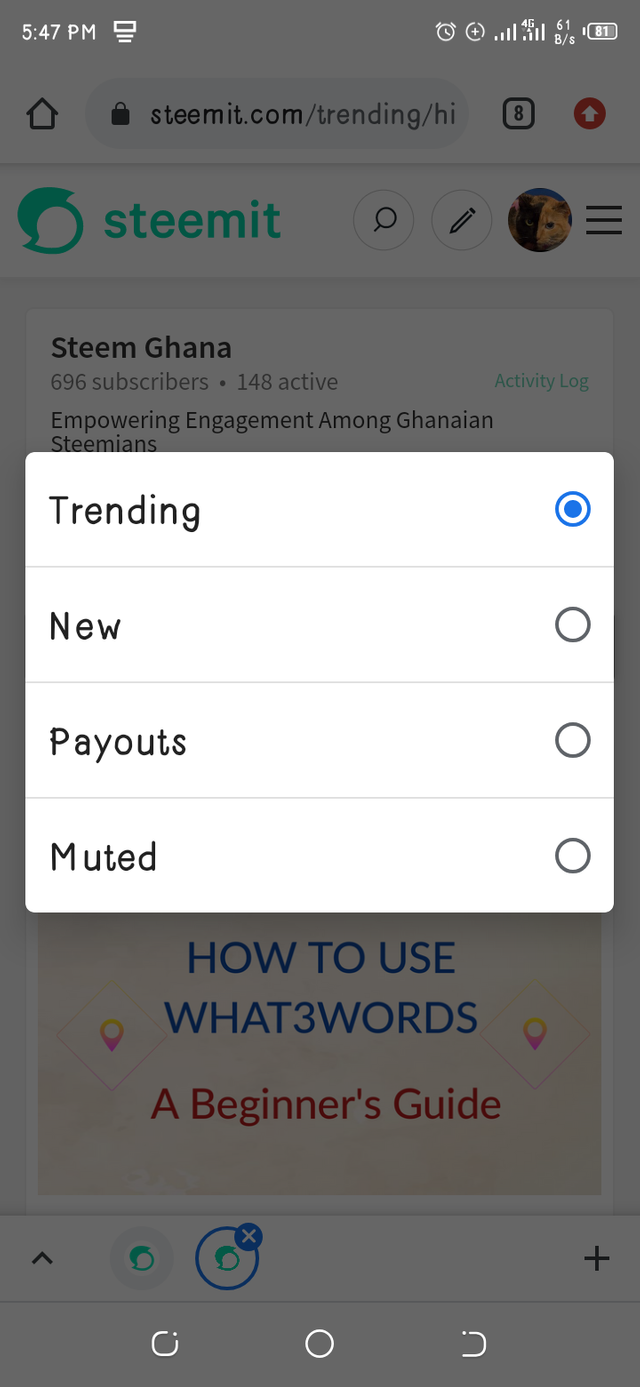 The steemian is about to select the display pop-up option
---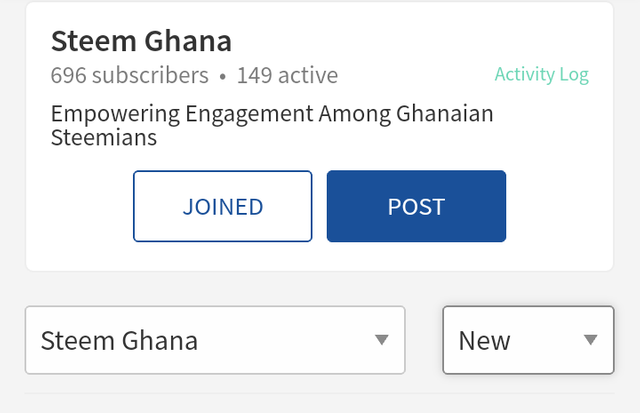 The steemian has selected option from the above screenshot
---
8.
Then for you to vote for recent post click on New. Then those recent post will appear and you click on the post you voting for the new post.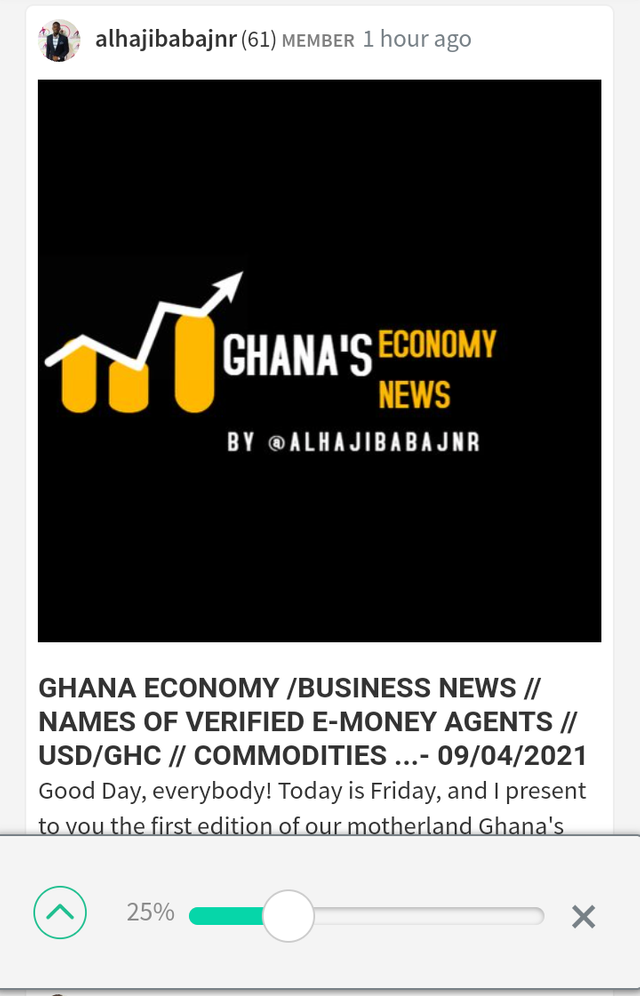 The steemian was voting a recent post in the community