Wedding day is one of the most special day for a couple who soon to be one with Christ in marriage. We get to be excited from preparations and all the details that we wanted to have and to be on that day.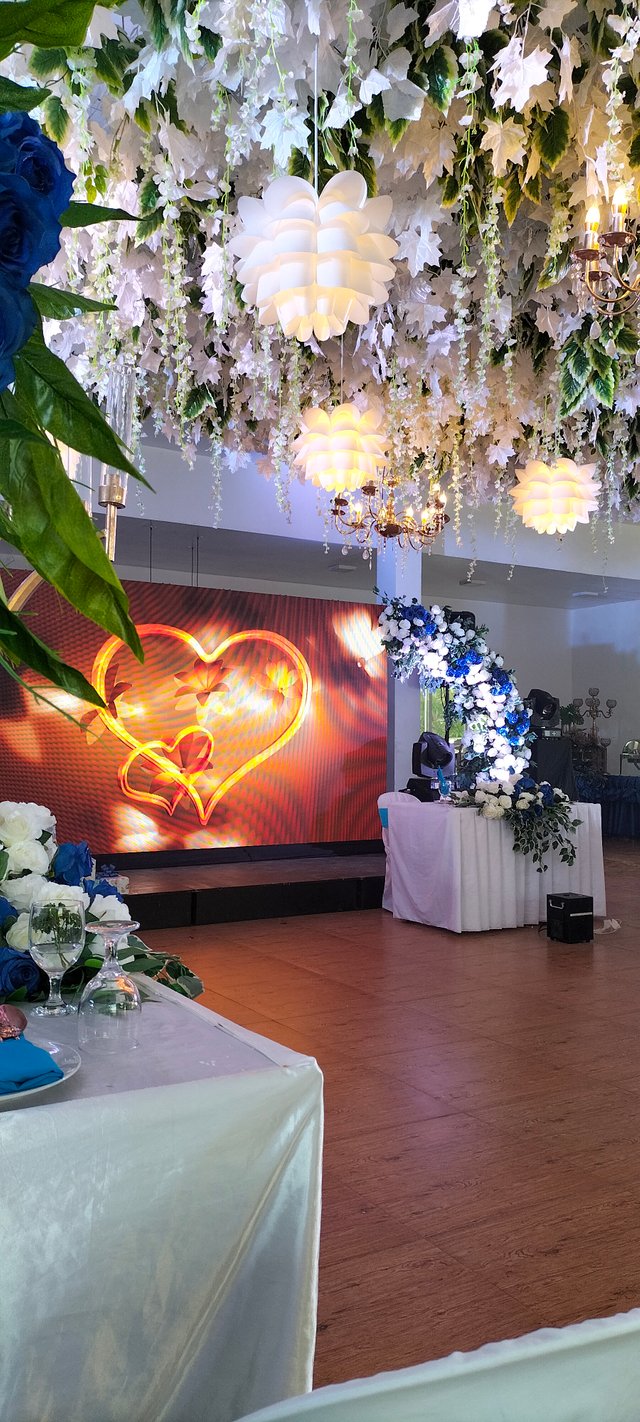 The same as this couple who have waited for few years before they tied knot. They have two kids and finally last week they had and we had celebrated with them and together with the rest of the family.
They had the mass celebration at Virgen of the Rule Parish Shrine in our city. All got dress up especially those who are part of the entourage. The celebration in church didn't last for an hour but it was longer for the photo shoots.
When we arrived at the reception, the decorations was stunning. There were snacks prepared while waiting for the couple to arrived and finished their photoshoot again as husband and wife. So while waiting, I got chance to fed my child and took some photos with my siblings, elder sisters.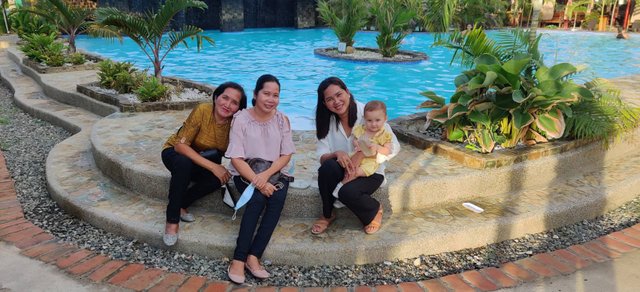 The reception was at the small resort close to the couple's house. It is newly built and construction was still ongoing for the other side of the area. Though it wasn't that big, with a single swimming pool but it was clean and relaxing .
When the program started, there were a lot of fun and happy faces of the guests that includes me and my family. There were singing, dancing, and speeches that was given by closest friends and relatives of the couple. And of course, the most awaited is dinner, lol. That was one of the most interesting part since I was so hungry. That makes me not able to take photos of the food.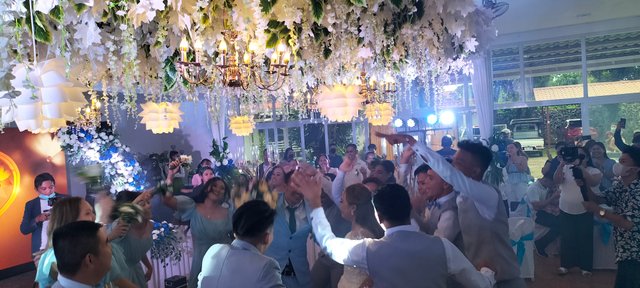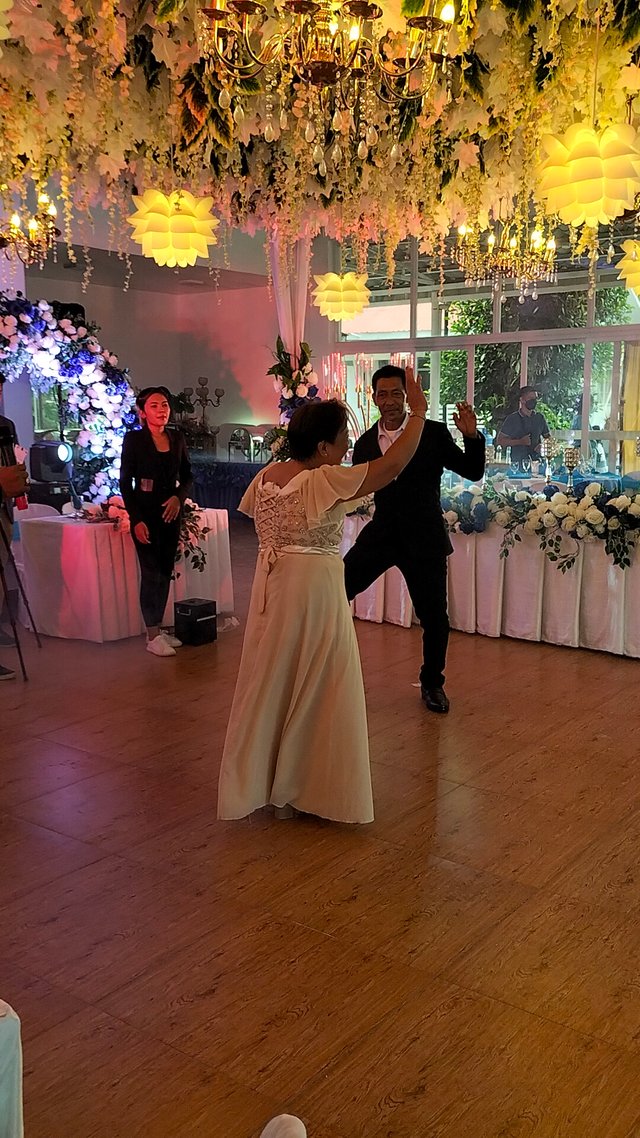 It was nice meeting my father's side relatives. We don't bond a lot with them but our relationship is intact and strong. Good thing my child were able to have a good nap on that day and she just enjoyed the people and the lights in the resort.
That would be all for today strong woman of steemit. I would see you again soon and thank you for dropping by. I am inviting @sweetmaui @abby0207 @jes88 to share your diary today. Thank you!