---

It feels good to be awake in a cool and brand new day. But it doesn't feel very good when the day begins with a bad news
It all started with the news of increase in the price of fuel in the country because of the removal of fuel subsidy by the newest president. I didn't think much about it until after some minutes later my thoughts went to transportation fee, car maintenance and other things that could be affected by this increase. I thought of my mom who had already left to the market and how much it will cost her.
But anyways I'm not in the habit of letting such news trouble me much, I just like to wait to see the turn up of events. Meanwhile the cost of fuel had increased from N200 to N500. The price has more than doubled.
Getting to the real business of the day, my waking up was early because I like yo be awake before my mom leaves very early to the market, so I was already up around 4:00 am.
I had promised my sister to finish sewing her skirt so after my morning hygiene and chores I got to work, to cut and sew her skirt
---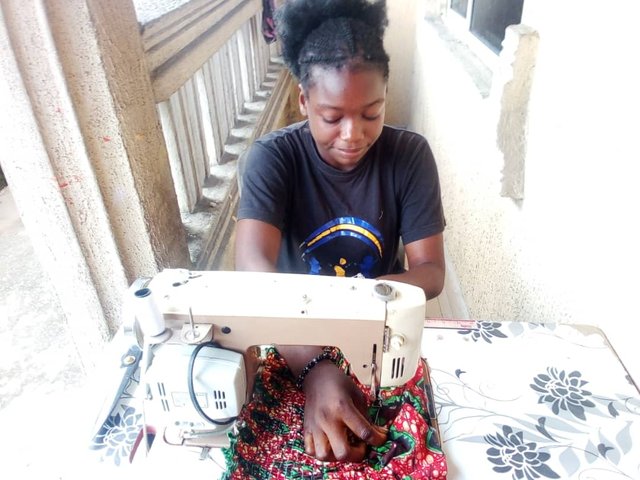 Sewing for my sister
Meanwhile my sister was busy preparing breakfast for us to eat.
While sewing I was in my mind reciting the things I was going to say for the assignment I had at my meeting hall of Jehovah's witnesses, I had a part to play, it makes me nervous so I have to practice a lot so as not to disappoint people.
Soon after I hd finished sewing the skirt it started raining heavily and it was very cold. So I took advantage of sleeping for a while, and soon I woke up it was already past 2 pm. My little siblings were still at school, I was home with my elder sister so we were hungry and already there was no food at home but we had money to buy something. So we agreed to buy some noodles to eat but it was still raining outside so we had to wait a little.
But I soon saw a waterproof jacket that my mom had bought earlier so I put it on to go buy the noodles.
---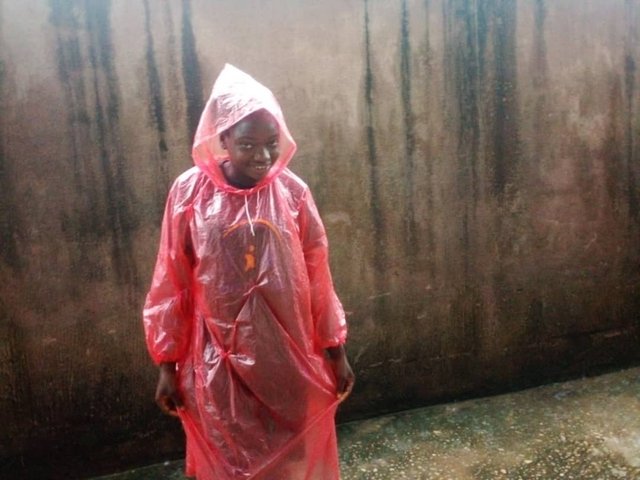 Going to buy noodles
Soon I was able to buy it from the nearest shop to our house, and on coming back my sister started cooking it, and later served mine.
Soon we were done with eating and I went to take my bath to prepare for my meeting, I also asked my sister to prepare since she said she'd go with me.
She put on the new skirt I made for her and i also wore the cloth I had made some time ago with the same material so we looked cute together
---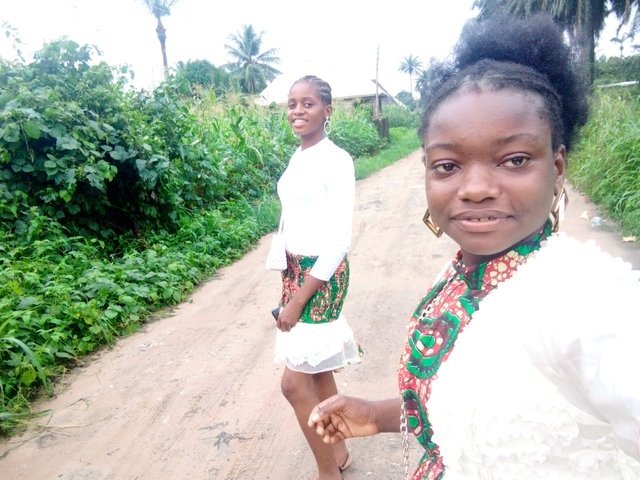 going to the meeting
While walking in the roads I saw that the leaves were blossoming green and that is the effect of the rain, it makes the plants to grow and to become more beautiful
---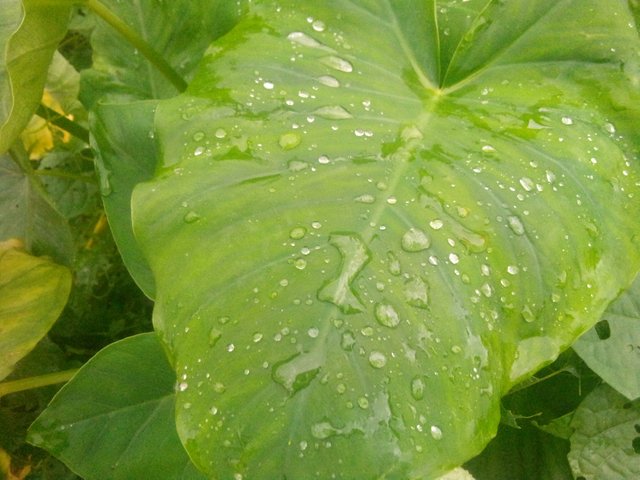 Blossoming leaves
Well soon we got to the hall and when it was time to make my presentation I did it, though nervous from the beginning, I felt much comfortable when I began talking and then it went well. After the meeting many congratulated me for the presentation and I felt really good about it. And then we went home.
We soon got home and rested, and after a while my mom came back and we asked her how much she had paid for the transportation and she said it was much higher than usual. We hope that it can get better soon.
We soon made dinner, and after eating we completed the rest of the day's activities, and then followed by a good night sleep....
🌺🌼🌺🌼🌺🌼🌺🌼🌺🌼🌺🌼
The High cost of fuel is very disturbing, an i do hope that soon it can normalize, or maybe we get used to it if it does changed since there are many things that happened that way hat they didn't change for the better but we got used to it.
I was happy to make it to my meeting and handle my part well. Also I loved that the weather was cool and refreshing, so the day was wonderful!
See you next time....