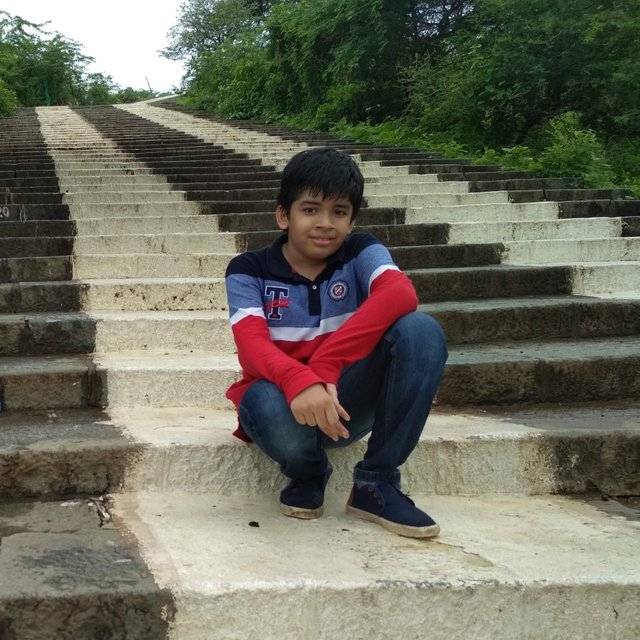 A new kid on the floor but don't count me in kid
Hi to the wonderful community
I am Pratham Kothari from Gujarat India. Born to make different things. I love so many things which my other friends or my classmates don't even look at.
Collecting coins
Collecting stones
Collecting different crypto-currencies
Helping the slum children to learn and study
Learning Programming Languages
Learning foreign Language
Hiking with my Papa
Forcefully playing with my younger brother Manas
Enjoying Life's every bit
Why steemit and no account on Facebook or instagram
Well I am studying steem platform since laat 6 months with my papa @vishalhkothari and can say this is a really amazing place to be at rather than fb or insta. I don't tell that they are useless but not futuristic like steem platform.
I love the way all steemians contributing to the platform and community. So many communities around the globe and interactive dApps and the main thing and USP of the steem is no transaction fees though it's lightning fast. And now SMTs over the steem platform using Steen Engine.
Great contributions by the on board witnesses. Curation of the content is nicely automated and curated by different teams.
And the main thing....
A perfect Eco-system in a beta mode.
The only platform with so many possibilities Steem
My promise to the steemit community
No Plagiarism
No Spam
Only original content (Sometimes with proof)
No abuse
No Politics
No Communal posts
I know that this Introduction post is now too long to read but hope to het a great support from all of the steemians.
Thanks for reading.

Posted using Partiko Android