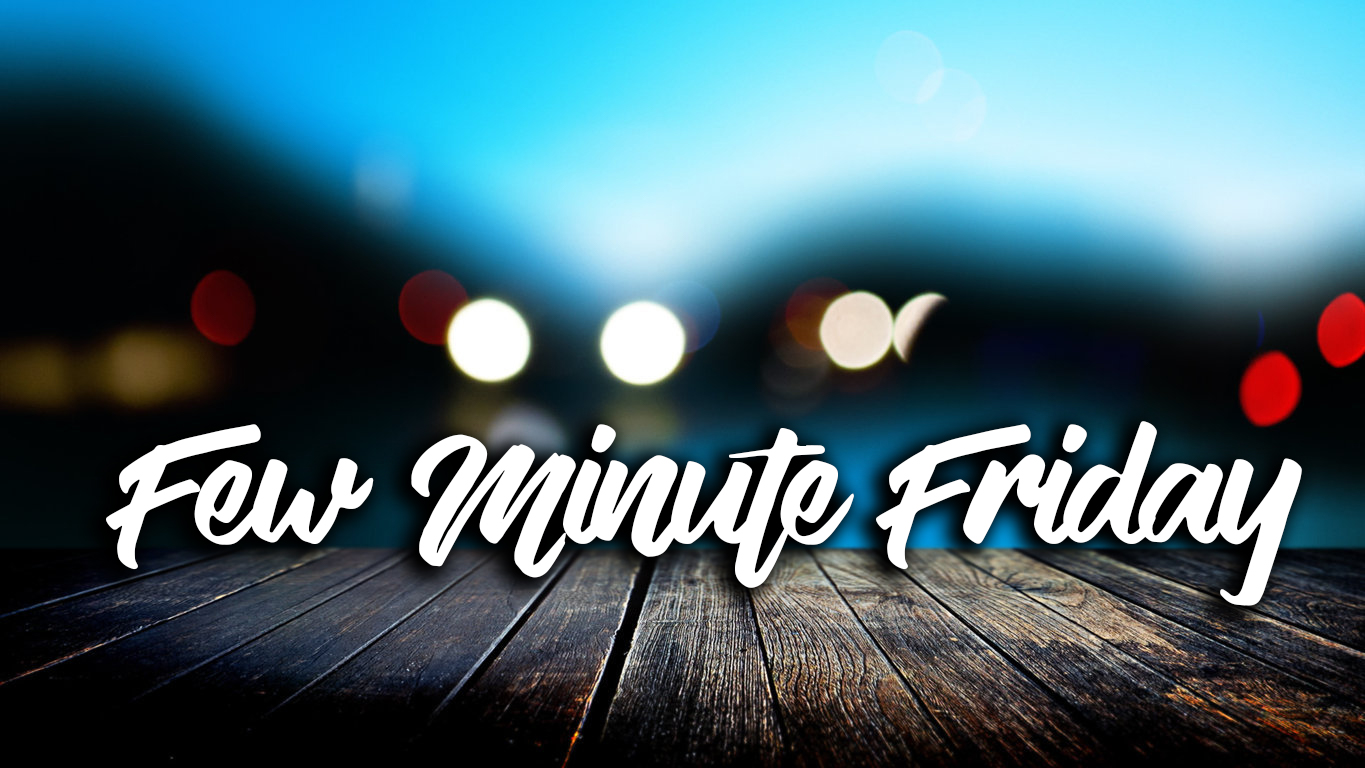 What is Few Minute Friday?
The goal of this idea, Few Minute Friday, is simply to take a few minutes out of my day to share some of my knowledge. Each and every Friday in a YouTube video I post on my main channel then share it in a Steemit post also. I put out my first one on the 26th of December 2017 and it was met with decent response from you fine folks on Steemit as well as on YouTube for my brand new channel.
Types of Knowlege I'm Sharing
I'm a software engineer, YouTuber, new vlogger, gamer, writer, and streamer on Twitch. I want to make this series about teaching the people who have a drive to learn the aforementioned topics I'm familiar and passionate about already. I've thought of a few things I want to do already. For the first Few Minute Friday I made a video about how to create an End Screen for YouTube videos for beginners which you can find here if that's something that interests you.
More Specifically
I want to do more videos to help new YouTubers & content creators in general like how to make a good intro to your videos and where to find good non copyrighted music for your videos. Beyond that I've though about doing how to create a stream, how to create channel art, how to build a website, a guide to beginning in software engineering learning the basics of your first language, and so many more ideas.
Why am I Doing This?
I'm doing this to practice my videography skills as well as to build my following on my new YouTube channel & Steemit and also just because I find it fun to share knowledge and help people out with their goal & dreams!
Will You Help Me?
If you're interested in any of the topics above please check out my channel and drop a sub or follow me on Steemit to help me grow and reach a larger audience so I can share my knowledge with as many people as possible!
Will You Join Me?
Will you also join in on Few Minute Friday to share your knowledge with the people who want to learn? If so let me know in the comments so I can follow you if I am interested in what you want to teach people. I feel like this is a great way to share information with people who want to learn the most and I feel like it could grow quickly. You can share knowledge or something interesting from your life. The goal I set for myself was less than a 10 minute video or read. I'm hoping to one day have fewminutefriday as a main tag on Steemit!
What Would You Guys Like to Know From Me?
I'm asking for your input for ideas and topics you think would be interesting. I have a lot of ideas but I always like asking for others opinions as people think differently than I do.
---