Ever tried Bitter Melon?
This is one of our common vegetables during the summer season. But as Bangladesh is a very green country around the year so you will find it growing well during other seasons too.
I don't usually grow any kind of vegetables. You know, in an apartment building it's hard to maintain, also it needs lots of space. But some of my neighbors plant some bitter melon plant on our rooftop and it grows well. But it's not about the vegetable actually which catches my eyes. It's yellow flowers.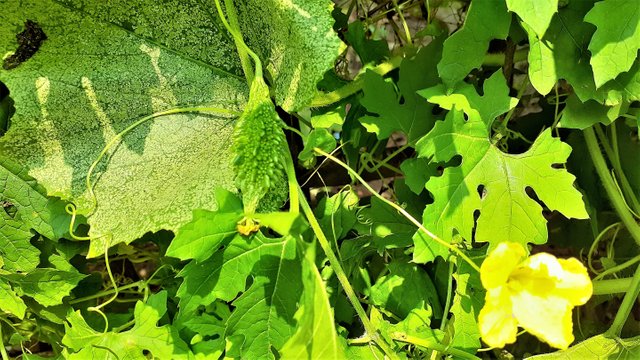 Look at the flowering plant. The yellow flowers are absolutely beautiful! It's not less than any other flower, right?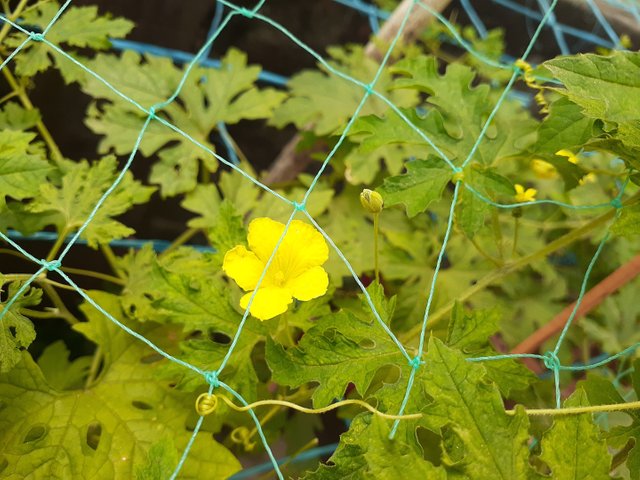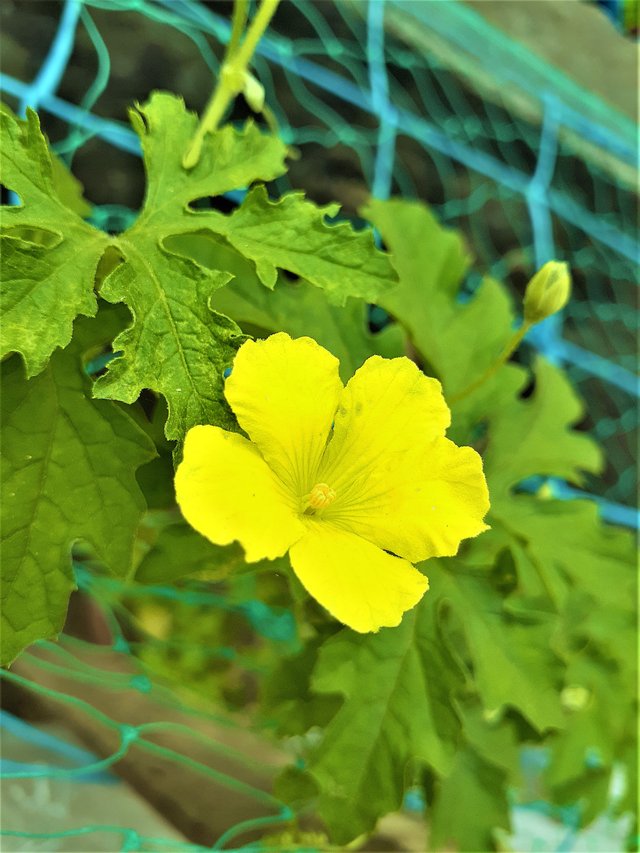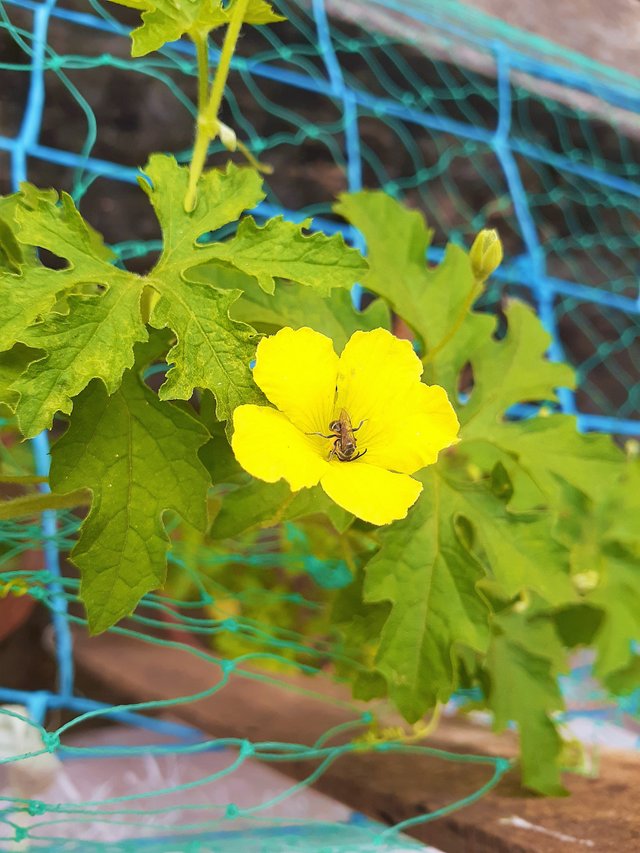 I also found a small bee there!
Well, you may hate the taste of bitter melon and I wouldn't say I love it. But there are several recipes which can make bitter melon easy to go with rice and with other dishes. Like you can add potato with it and fry them together. It balances the bitter taste eventually.
You can see some tiny bitter melon here. They can grow up to 1/2 kg depends on the variety. But this variety is usually small in size and tastes better than others.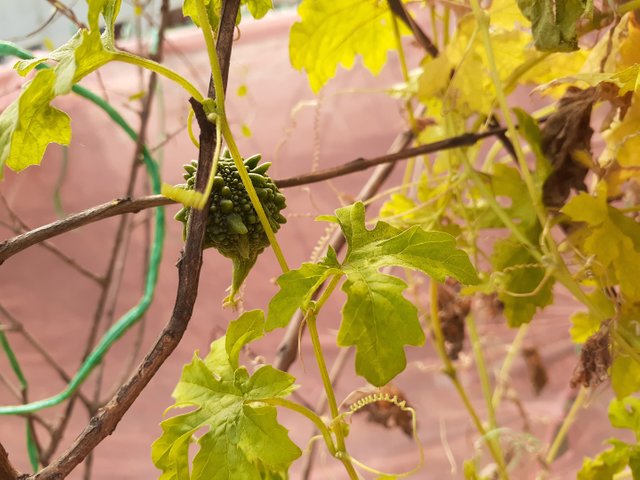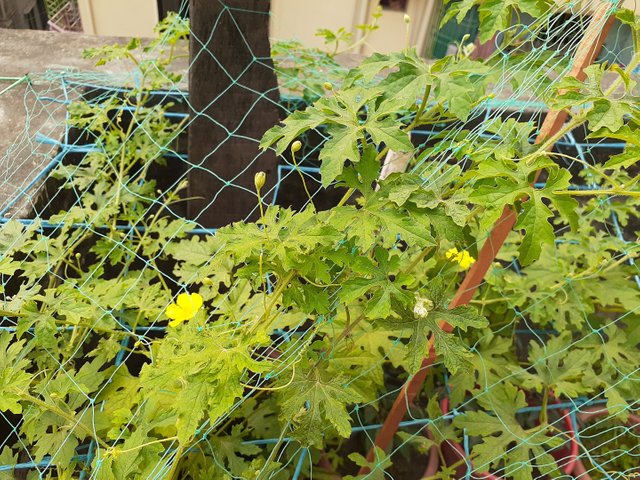 Do you know the benefits of bitter melon? It's good for our digestive system, fight with bad bacteria and also good for our skin too. It helps to reduce weight also.
I hope you like my captures!
THANKS FOR YOUR LOVE AND SUPPORT!
Much Love

Who I am?
I'm a Mom of a toddler son, have a vast experience working with HR in a multinational organization. Also, I have a good knowledge of Public Administration. I'm life & nature enthusiasts, eager to learn human psychology, trying to live mindfully and a positive learner.


Find me on other Social Places
Twitter Facebook Discord
Proudly supporting