Good evening my dear friends! I miss all of you. My apologies for not keeping in touch for days. I have been busy doing some sidelines. Yap online sidelines hahaha.😂 Its been weeks now since I signed in and it kept me busy. I even miss browsing my FB. Some of my friends there sent me private messages. They're asking how I am doing...is everything ok...somethings like that and I was so touched by their gesture.💚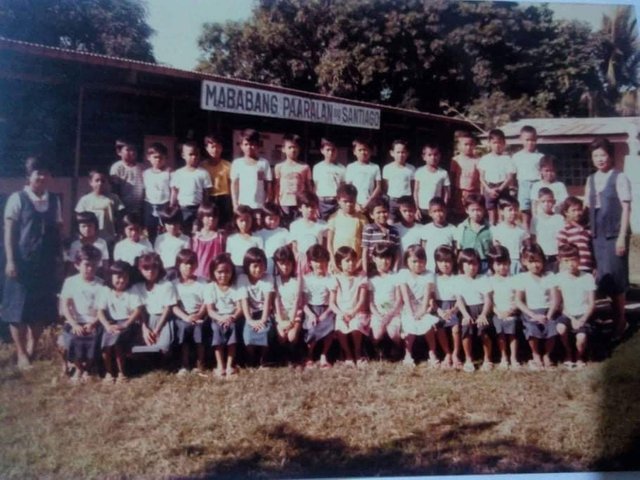 I told them that by God's grace everything is fine. And there's absolutely nothing to worry about me. I am not really expecting that they will miss me and my posts in my FB. Some even tried to message me from the comment section where I used to drop my either lengthy or one liner comment hahaha.😂 I just got bored and tired there so I focused on my new hobby. 😁
The photo above is our class picture. This was taken when I was in the first grade (Grade 1). I included this photo in this post because at a young age I was already a certified rakitera. I sell some goodies and daily essentials. Yong kita ko doon dinadagdag ko sa baon ko at painapambili ng mga kailangan sa school. By the way I am third from the right (first row/seated). 😁
And once a certified rakitera always a rakitera. I became an "entrepreneur" at a young age and I am proud to say that nadala ko ito hanggang ako ay mag college. It helped me help my parents to go thru my studies. And praise God I was able to graduate from college and blessed to have a stable job now. To God be the glory. 🙏💚🙏
Up to this writing again history repeats itself. The only difference is that I do my sidelines online. 👍👍
Anyway I just want to share with you that I am enjoying my new hobby and at the same time my additional source of income. Other than that, what I enjoyed the most is the games that let you earn more points convertible to cash. It started a few days ago and yesterday while at work I played their brainaire hahaha my brain's exercise.👍👍😁.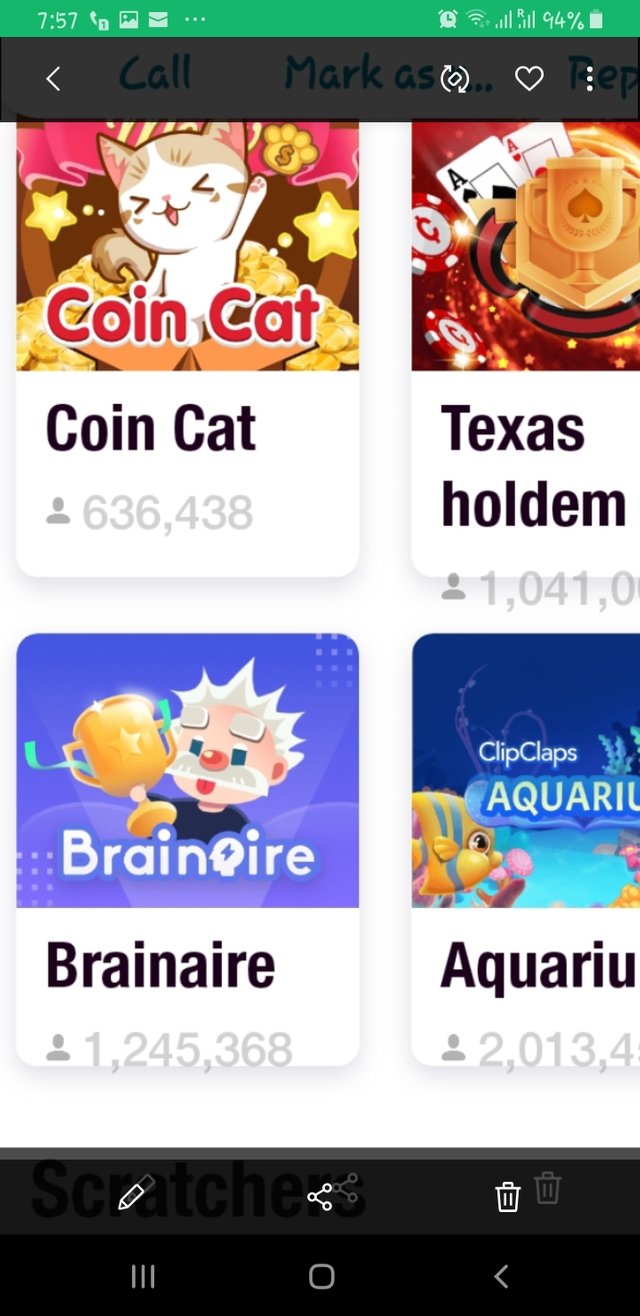 I got so hooked on this and once I started it I just couldn't stop. I kept playing until my phone was hot...and when I looked at my clap coins it was almost 9k. Wow! I couldn't believe it because nagpigsa gayam padakar ko 🤣 I really couldn't believe it because the questions are really hard at least for me and I am not sure of my answers there but I got some correct answers not perfect though but I was able to beat all my opponents.👍👍 Multiple choice kasi. 😁 Praise God. 🙏
For now I am taking a break from this apps for a while to give myself enough time to make this post and communicate with you all. I really miss you and I thank you all for your continued and unselfish support and generosity. May our good Lord continue to pour out His blessings to each of us. 🙏💚🙏
Thank you so much for your time. God bless us all and let us keep praying for each other and for our world. 👍🙏💚🙏👍
Check this link and join our prayer warrior here in steemit https://steemit.com/christian-trail/@wilx/christians-on-steemit-let-us-follow-and-support-each-other-pt-7-join-the-christian-trail
I am forever grateful to God every day of my life for giving me everything I need and praise Him all the more for not giving me everything I want. To God be all the honor, praise and glory ❤ :-)
I am @sashley a.k.a. shirleynpenalosa, a recipient of God's love, mercy and grace. :-) ❤
Have a blessed Year 2020 everyone :-) ❤
Please do check out @paradise-found's posts and you're welcome to join the @gratefulvibes family curation.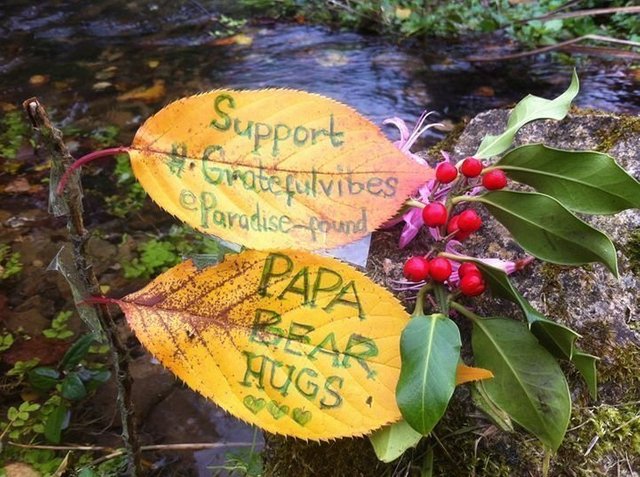 (credits: sis @sunnylife)
Follow us on #gratefulvibes discord channel (positive and uplifting attitude) https://discord.gg/7bvvJG
Let us support @surpassinggoogle as a witness by voting for him, just visit this link https://steemit.com/~witnesses and type in "#steemgigs" at the first search box.
If you want to give him witness voting decisions on your behalf, visit https://steemit.com/~witnessesagain and type in "surpassinggoogle" in the second box as a proxy.

(credits: @bloghound)