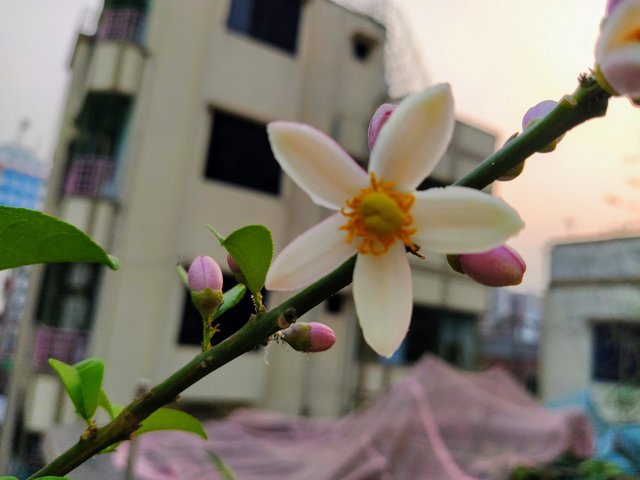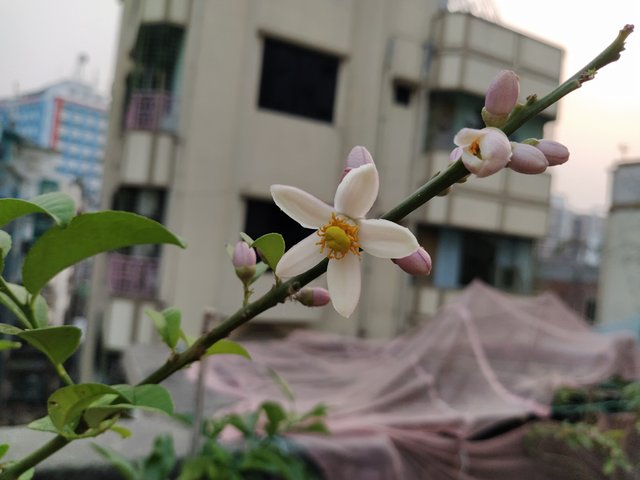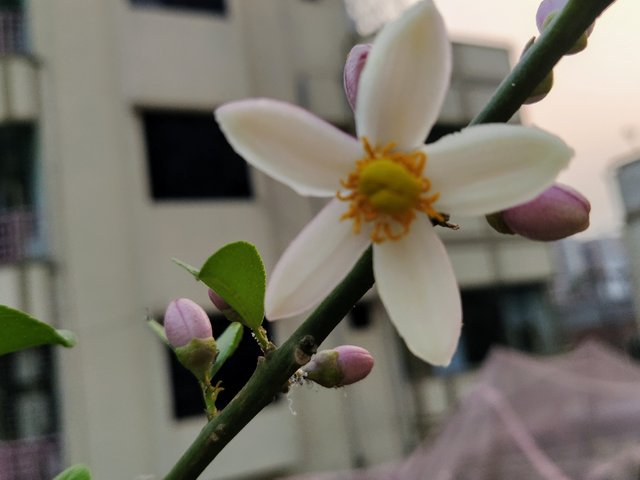 When I was roaming on my apartment's rooftop today. I found this plant. Maybe one of my neighbours bought this. It's malta orange plant's flower, I guess. There were like hundredsof flowersin that small tree. And this beautiful flower catches my eyes.
এক টুকরো শুভ্রতা,
এক টুকরো ভালবাসা।
This is what came on my mind watching them. It brings a piece of freshness and happines.
THANKS FOR YOUR LOVE AND SUPPORT!
Much Love

Who I am?
I'm a Mom of a toddler son, have a vast experience working with HR in a multinational organization. Also, I have a good knowledge of Public Administration. I'm life & nature enthusiasts, eager to learn human psychology, trying to live mindfully and a positive learner.


Find me on other Social Places
Twitter Facebook Discord
Proudly supporting