Huanglian Capsule - Huanglian element
This is a medicinal material, a natural plant that is directly taken, and has a medicinal effect. The ingredient that produces this medicinal effect is called Huanglian element, as described below.
Related information:
About 500 mg per capsule, containing 500 mg of Coptidis Rhizoma, the price per 100 capsules is about 0.45~0.66 USD.
The location of the purchase, all major pharmacies are have sold.
I ran all over the nearby pharmacies, they all have sold it, the price is as shown above, but they sold it at least 100 tablets at a time.
If you are in the Chinese pharmacy, you can buy Huanglian + Small machine of Ground into powder + empty capsules yourself,
you can grind it yourself,
you can also buy berberine to eat raw, very bitter, if you are not afraid of suffering.
Efficacy, precautions, recommendations:
down fire-gas, detoxification, heat, dampness.
I bought this to eat , is because I have a lot fire-gas (bad breath).
The dosage instructions are taken twice a day, two tablets each time.
But I take it once a day, one tablet at a time.
A friend said that taking too much will defeat the stomach. He only eats one capsule after dinner every day, so I eat it like this.
my friend has eaten, introduce it to me.
The Chinese medicine doctor said that Huanglian not be taken on an empty stomach.
It should be taken between 0.5 and 1 hour after a meal, and it should not be excessive.
if you taken too much, your body will become a yin fire (virtual fire),
You will Physique or defeated stomach. (I ask a number of Chinese medicine practitioners)
Therefore, people who are smoldering (virtual fire) should not take this medicine.
Characteristics of yin (virtual fire) physique: the hands and feet are relatively cold, such as the tongue has spots, etc.
the judgment of the physical condition of the yang fire and the virtual fire, what is said here, for reference only, you have to see the Chinese medicine practitioner, this physical Judging is hard to say.
Are there other alternatives:
The brand I bought is Dihong Huanglian Capsule.
I asked a number of Chinese medicine practitioners who said that it was made from the natural plant "Coptis".
Capsules are because berberine is very bitter. I have eaten coptis directly. I can't stand the bitterness. Huanglian capsule is swallowed in the stomach and I can't feel his bitterness.
The Chinese medicine doctor said that if it is "Huanglian Capsule", because everyone does not add any other ingredients, no matter which pharmaceutical factory produces, no matter which brand, the effect is the same.
Some Huanglian capsules have other ingredients added, and the effect will be different, such as licorice huanglian capsule, berberine bitter gourd pearl capsule, and even seed capsule (addition of Philippine seed, cassia seed and Wuwei seed, etc.)...
My opinion:
In down fire-gas, detoxification, and clearing heat, it is effective.
My fire-gas is very bad (bad breath), and I often have acne. After taking huanglian capsule for 8 months, I have no longer acne, my fire-gas is getting smaller, my body is not easy to get hot.
about dampness sick, I don't have dampness sick.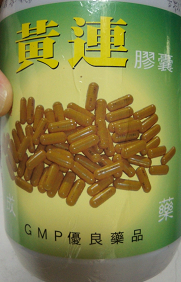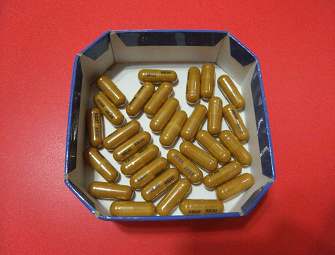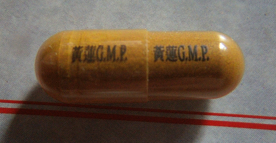 The image is referenced from (此圖引用自) "cht.a-hospital.com"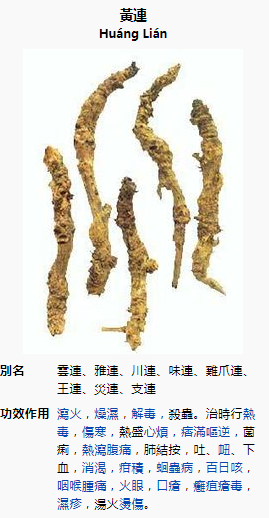 The image is referenced from (此圖引用自) "kknews.cc/zh-tw/regimen/op2g6p.html"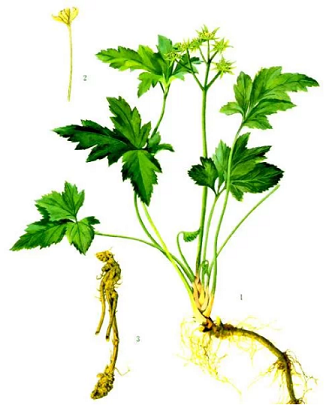 黄连胶囊-黄连素
这是一种药材,一种天然的植物,直接服用,便具有药效,产生此药效的成分,被称之为黄连素,如下所述。
相关讯息:
每胶囊约500毫克,含有黄连成分500毫克,每100粒胶囊的价格约为0.45〜0.66USD。
购买地点,各大药房都有贩售。
我跑遍了附近的各大药房,他们都有卖,价格如上所示,但他们都不单卖的,一次最少要买100粒。
如果是在中药房,可以自己买黄连+磨粉器+空胶囊,你可以自己研磨制作,也可以买黄连来生吃,非常的苦,如果你不怕苦的话。
功效,注意事項,建議:
降火气,解毒,清热,燥湿。
我买这个来吃,是因为我的火气很大(口臭),
用量说明是每日服用2次,每次服用两粒,
但我是每日服用1次,每次服用一粒。
朋友说服用太多会败胃,他都是每日晚饭之后吃1粒的,所以我是这么吃的。
朋友吃过之后,介绍给我的。
中医师说,黄连降火气,降的是阳火,不可以在空腹的时候来服用,要在饭后0.5〜1小时之间来服用,且不可以过量,过量会变成阴火(虚火)体质或者败胃。(询问过多位的中医师)
所以阴火(虚火)体质的人不可服用此药。
阴火(虚火)体质的人的特征:手脚较为冰冷,如舌头有斑点等等(阳火和虚火的体质之判断,这里所说的,仅供参考,大家要给中医师看过,体质的判断很难说)
是否有其他的替代品:
我所购买的这个牌子是迪洪黄连胶囊。
我问过数位中医师,他们说这是用天然的植物 "黄连" 所研磨制成的。
放入胶囊是因为黄连很苦,我有直接食用过黄连,苦的受不了,黄连胶囊是吞入肚中的,便感受不到他的苦味。
中医师说,如果是 "黄连胶囊",因为大家都没有添加其他的任何的成分,那不管是哪家药厂所生产,不管是哪个品牌,功效都是一样的。
有一些黄连胶囊有添加其他的成分,功效就会不太一样,比如甘草黄连胶囊,黄连苦瓜珍珠胶囊,连籽胶囊(另添加了菲菜籽和决明籽和五味籽等等)...
我的意见:
在降火气,解毒,清热方面,是有效的,我的火气很大(口臭),常长痘痘,在服用黄连胶囊8个月之后,没再长痘痘了,火气变小了,身体也不太容易燥热,至于燥湿方面,我本身没有燥湿方面的疾病。
以上之相关资料,尚可参考
https://zh.wikipedia.org/zh-tw/%E9%BB%84%E8%BF%9E
http://yibian.hopto.org/yao/?yno=100
http://cht.a-hospital.com/w/%E9%BB%84%E8%BF%9E
https://www.jiankanghou.com/yinshi/34231.html
https://www.itsfun.com.tw/%E9%BB%83%E9%80%A3/wiki-8180165-4674735
https://kknews.cc/zh-tw/regimen/op2g6p.html