Robinia continues to buy and burn tokens at a high rate...
Curious how many tokens Robinia has burned recently?
Be curious no longer!
They do updates a couple times per week on their token burn activities on their @robinia blog here on steemit.com.
Here's the list: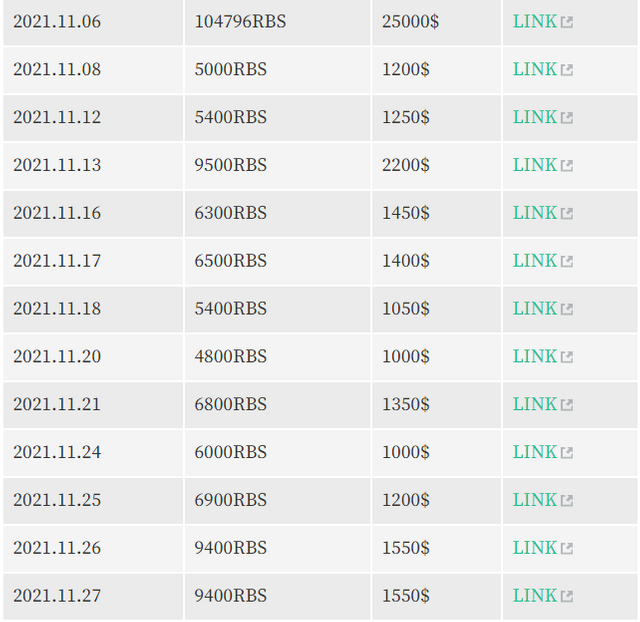 (Source: https://steemit.com/robinia/@robinia/robiniaswap-token-burn-update-2021-11-27)
As you can see, they burned roughly 19k RBS tokens in the last 2 days alone.
I suspect that number will go up over the coming weeks as well as more and more curation is earned from the STEEM delegation farm.
Especially with the price of STEEM doing very well compared to the rest of the crypto markets.