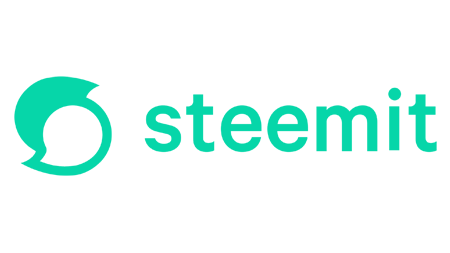 We are excited to announce the launch of the Development Incentive Program.
A total budget of $500,000 worth of STEEM tokens per year will go to community-led development projects on steemit.com.
The program is intended to better promote the decentralization and prosperity of the Steem community, encourage the stable development of Steem, and increase the number of high-quality Steem witnesses.
The budget will be distributed quarterly in two ways :
10% of the budget ($50,000 worth of STEEM tokens) will directly go to the five officially-selected Community Developer Representatives. For the first year, each member will receive $10,000 worth of STEEM tokens.
90% of the budget ($450,000 worth of STEEM tokens) will be rewarded to selected development teams.
If the program is a success in the first year, the budget may be increased in subsequent years to further support community developers in the future.
---
The Community Developer Representatives


These top five experienced developers and witnesses have been selected to be the Community Developer Representatives:
@future.witness (@hightouch)
@steemchiller (@steemchiller)
@justyy (@justyy)
@smt-wherein (@iguazi123)
@dev.supporters (@donekim, @glory7 & @wonsama)
The Community Developer Representatives will be responsible for recruiting developers and developer teams from the community for work on steemit.com, as well as inviting them to become Steem witnesses if they are not already.
---
How the Program Works


The main objective of the Development Incentive Program is the functional optimization of steemit.com. For a project to be selected, any individual contributor or developer team should submit a detailed proposal, specifying the budget for their proposed work.
Community Developer Representatives and Steemit Inc. will review submitted proposals and make selections. For selected projects, budgets will be issued to the corresponding individual developer or developer team. Selected project developments can then be executed, tested, and ultimately launched.
The Community Developer Representatives are responsible for reviewing, coordinating, and supervising development progress. They will also eliminate disqualified teams and select team replacements, and regularly synchronize progress with Steemit Inc.
---
Community Proposals


Community Proposals are welcome from Saturday, October 1st to Saturday, October 15th.
We invite you to give ideas and suggestions for what developments or changes you would like to see based on your experience on steemit.com. Your input will be highly valued and will be essential to the program.
Here are some initial ideas to get you started:
Delegations (clearer display of delegators and delegatees, delegate and revoke delegations to another user)
API Endpoint Options - View and choose APIs (default to api.steemit.com)
Templates and Drafts (restoring drafts/store drafts in the cloud, selecting templates to start a post from)
Filter posts by category/tags (easier search of user's own posts by categories and tags; complex queries - for example, view posts written during the last World Cup with payout greater than an amount)
New user onboarding tips - "Do you know" page
Loading (more) comments (configure preferences to load only a few comments on the page)
You can give your ideas in a comment below, or if you want to include more details, you are welcome to make a post. When posting, please include the tag #steemdipproposals in your first 4 tags, along with your #country tag.
Posts can be made by individuals or by communities. They can be in any language.
---
The Community Developer Representatives will be looking at all the ideas and suggestions coming from the community.
They, with the approval of the Steemit Team, will then be converting the most feasible and suitable ones into development projects and inviting developers to make proposals to do the work.
The Community Developer Representatives will be giving more details on this in later posts.
---
The Steemit Development Incentive Program marks a new milestone in the development of the Steemit community. We sincerely hope community developers can join us in this journey. We appreciate your support and look forward to your proposals and constructive feedback.
Keep following @steemitblog for updates.
Thank you
The Steemit Team
---
---