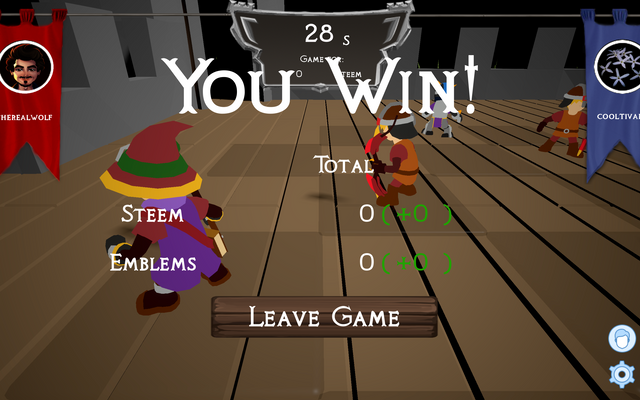 Just played my first game of SteemKnights.. and I won!
The game is quite a lot of fun. It's not 100% smooth yet, but it has one of the most unique game-concepts I played in a while.
Essentially, it's chess combined with rock-paper-scissors. Add on top of that some gambling elements and you've got SteemKnights.
I personally played via browser (html5) right now, but seemingly you can play it on android and multiple other formats as well.
The only thing I'm missing is keychain integration and there are obviously some small bugs left to fix. But besides that: great job @steemknights!
Looking forward to what the future brings.
Wolf