Or is it the Fiat Currencies all over the World, that are Falling...???
I see a Couple of Choices heading our way...
We can Transition into Digital Slave Units or New and Improved (Physical and Electronic) Currencies, backed by Silver and Gold U.S. Coins...
I personally like having lots of Choices when it comes to Currencies...
I would prefer to Spend Physical Currencies, and Pay Bills with Checks or Electronic Currencies...
I surely don't want to be under the Control of the Central Bank Owners...
Silver and Gold won't do us a bit of good, if the Central Bank Owners have their way...
Many People are facing hard times right now, and are forced to Sell their Silver and Gold to make it through another month...
Other People are using their Credit Cards, and getting deeper and deeper into Debt...
There is another hard asset, that very few people have even consider...
I figure our Common U.S. Coinage will still have Legal Tender Status, long after the Fiat USD's go to Zero...
Try going to the Bank and ask for a Couple Rolls of Quarter Dollars and see what they say...
I keep hearing that there's a National Coin Shortage going on...
I find that hard to believe, since we've been Minting Common Coinage by the Billions, "year after year" with Dates starting in 1965...
Not lately, but I've seen many people, dumping their Coins in a Machine to get Spending Money...
I'd love to know where all those Coins end up...
The Central Bank Owners don't want us using Cash of any kind...
I'm sure they'll start telling us there's a National Cash Shortage next...
Anyway...
I've been Spending the Fiat Cash and bringing home any Coins I get back with my Change...
U.S. Coins (in my opinion) will "out-perform" Silver, Gold and all the Cryptocurrencies...
Because of the 100 to 1 Exchange Rate I see heading our way, I figure $3,000 in U.S. Coinage will buy a House that's currently Selling for 300,000 Fiat USD's...
It could be in the Form of $3,000 in Common U.S. Coinage or 30, (one ounce) $100 U.S. Gold Coins...
You can decide which one to be holding when the New U.S. Monetary System is Activated...
Feel free to question anything I write...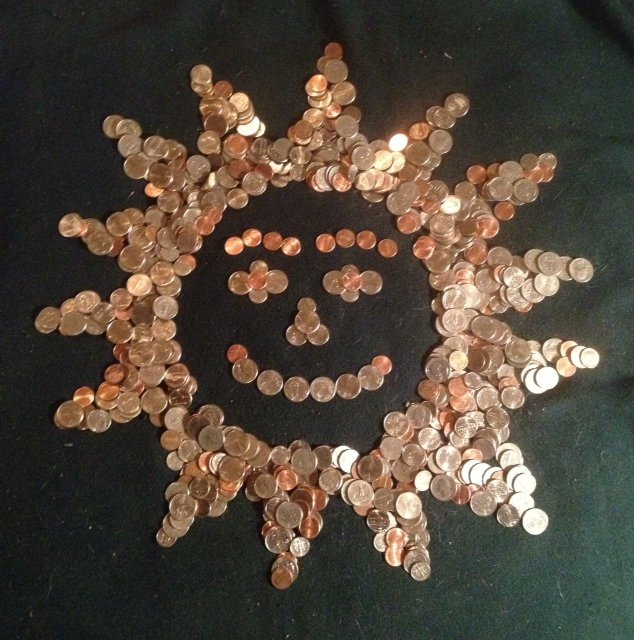 Brought to you by @pocket-change...
June 22, 2022... 17.0 Hollywood Time...