In 1976 Montreal, Quebec, hosted the XXI Summer Olympiad.
To commemorate and help finance Canada's first Olympics, the federal government agreed to produce a series of 28 silver and 2 gold coins.
There are seven series of silver coins. Each series has two $5 CAD and two $10 CAD, making a total of 14 coins of each denomination. Each series depicts different Olympic themes on the reverse and has a common design (except for the date) on the obverse.
The Olympic coins were offered to the collectors in two finishes, Brilliant Uncirculated and Proof.
I wrote a few articles about the Proof coins that I have and now I will show the Brilliant Uncirculated series that I have.
All the coins have a 92.5% silver purity (7.5% copper) and the $5 CAD weights 24.3g and the $10 CAD weights 48.6g.
The series VII has the theme "Olympic Games Souvenir Designs".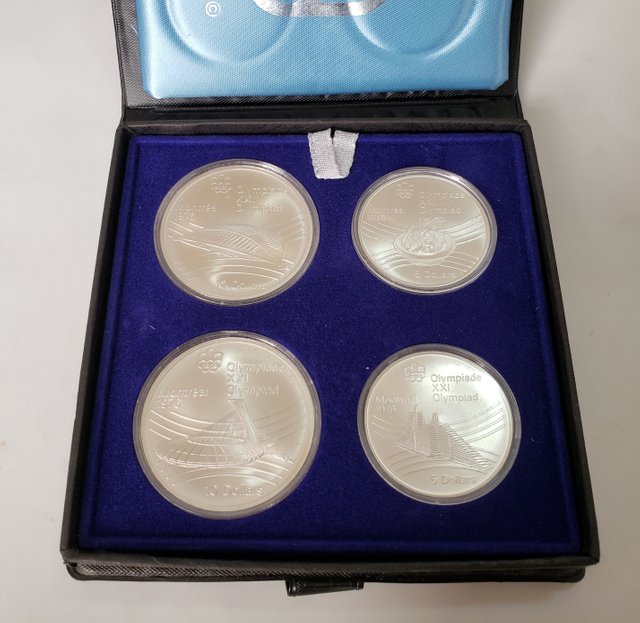 The eighteenth coin is a $5 CAD designed by Elliot John Morrison, winner of an invitational competition, and its name is "Olympic Village".
It shows an simplified design of the Olympic Village.
Its issue price was $8.00 CAD.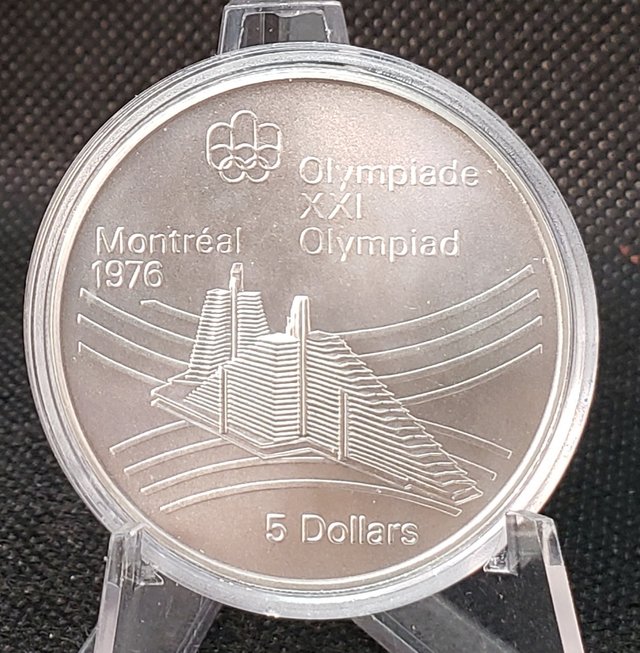 The obverse shows the effigy of Queen Elizabeth II facing right, designed by Arnold Machin.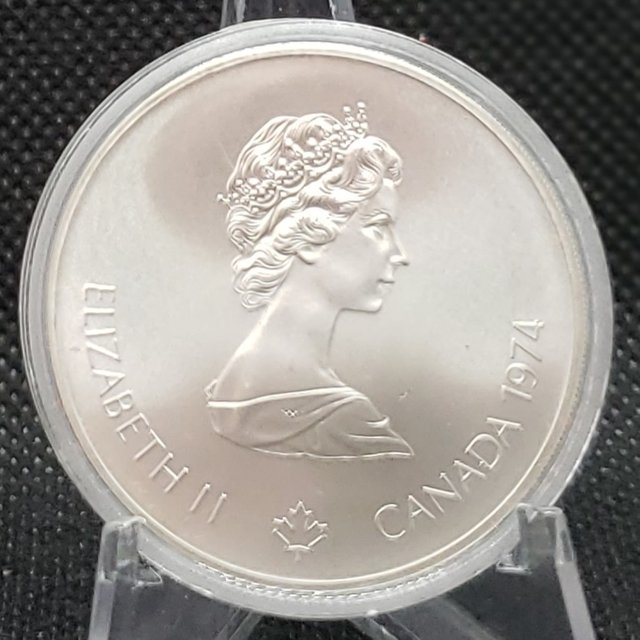 Thank you for reading. Please comment, upvote, resteem and advise me.