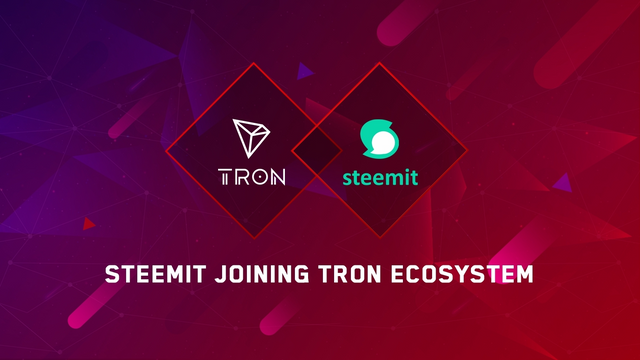 Source
What do you think of the integration of Steemit and the TRON ecosystem?
Since Steemit and Tron are working together to become strategic partners, this is good news and a big step and this is a bridge that connects 2 major ecosystems in the cryptocurrency world, namely Steemit and TRON, which will provide benefits for both parties.

Do you think this TRX integration will bring more TRON users to Steemit?
I think there will be many Tron users who will join this Steemit Platform where Tron users can make this Steemit Platform a social media, a place to share, learn and do development for a better ecosystem. and they can also get rewards from posts, the many benefits they can get on this platform if they also invest in this Steemit platform.

Will this addition of TRX to the rewards encourage more people to join Steem?
Yes of course, with TRX integration, many people will join in the future, that's because TRX integration has added more value to the Steemit platform, which initially on Steemit we can get 2 rewards, namely STEEM and SBD now on this STEEMIT platform New users can get 3 benefits, namely they can get 3 types of rewards in this steemit SBD, steem and TRX.

How can you personally use this news to promote Steem and invite people to join the platform?
I will start promoting Steemit with this good news to my friends, closest colleagues and to investors. I don't forget to also promote again to friends who have been inactive for a long time on Steemit to immediately return and of course I will share this post on various social media that have such as Facebook and Twitter.

How can you optimize the amount of TRX you earn?
I will continue to post every day as usual on this steemit platform and join the communities and good projects to earn it on this platform. I will also do a 100% powerup on my posts from now on.

What will you do with the TRX you earn on Steem?
for now I will collect the TRX that you get at Steemit and do HOLD for a long term, with the various innovations they have worked on. I believe TRX is a good coin project for future prospects.