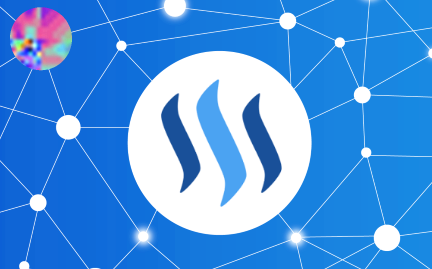 Dreaming
The new year has brought a renewed strength in Steem's economy and user base. I see so many new people joining Steem and I believe it may see more users than any other cryptocurrency by the end of this year. The (mostly) original formula, the dream of the white paper released in early 2016, is really showing some fantastic results.
The dream is: if you build a cryptocurrency network that is able to reward people not for knowing how to set up a miner (and paying the electric bill) but rather for their own abilities to share, entertain, or engage with others, you will be able to bring a massive amount of people into this brave new world of smart money. If you're reading this and you don't yet know what a bitcoin is or how cryptocurrencies work, you know what I'm talking about. Welcome! You're on the frontier of technology and economics.
Witnessing
Foremost of a Steem witness' responsibilities is to run a stable, 24/7 available node to produce blocks and confirm transactions for the Steem network. A couple months ago I had a brief surprise outage with my witness node. I had a set of backup nodes running and a failover setup to switch to 3 other nodes if blocks were missed, but it failed. In the end, several hours of scheduled blocks were missed. I reexamined the setup, found out what had failed in that chain, and set up the nodes and the failover control from the bottom up again.
With growth comes scaling resource requirements for Steem nodes. I have upgraded my main node to a nice new dedicated server with 64GB of RAM and more SSD space. This should provide plenty of scaling headroom, but I hope Steem becomes popular enough that it needs to be upgraded again by the end of the year. :P
As for witness parameters I have changed my minimum registration fee to 0.1 STEEM due to the market price of STEEM. This means that new accounts can be made without delegation (as services like AnonSteem do) for 3 STEEM, or with delegation for as little as 0.1 STEEM plus 14.9 STEEM delegated.
SBD APR% is set to 0 because errant market speculation keeps the real value of Steem Dollars much higher than the peg. I have considered the consequences of a positively biased price feed to increase the supply of SBDs. For now I am not choosing to introduce a price feed bias.
On a more social level I continue to participate in discussions and debates with other witnesses, community members, and developers on the present and future of Steem, Steemit (or Condenser, what the web software is named), and its community.
Other activities
Steemit.chat
I do what I can to make steemit.chat, a service run by @riverhead, a better place as an administrator. Overall my goal there is to help users and make a positive example to make the Steem culture a welcoming, nurturing place. For instance I have been blown away by some other network's communities, PIVX is a standout, when joining their chats. If it's Steem's goal to bring everyday people into the world of a decentralized economy, this is crucial. I also have begun to try to reward the active moderators on chat. It's not their job but they chat and occasionally moderate and do other helpful things on a volunteer basis.
By the way, please consider voting for @riverhead as a witness if you think steemit.chat is a valuable asset to the Steem universe.
Open Mic
I continue to help support @luzcypher's Open Mic contests with 320 STEEM each week. Open Mic has been a great attractor of creative talent to Steem and @luzcypher deserves huge credit for it, and he contributes to the prize pool too! Since starting to help fund it in week 2 I have funded Open Mic participants with over 20,000 STEEM. I've delegated 5000 SP to the @openmic account which upvotes Open Mic entry posts.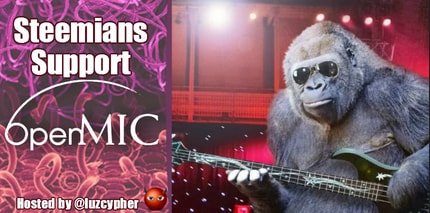 Steemcleaners
I am a member of Steemcleaners however my contributions to it have been scaled back a lot lately. I tend to deal with the abuse on Steem that I see, but not the mass of it. I have at times felt the need to question if some of its anti-abuse efforts go too far, and have done what I can lately to steer its culture on a better course. This is miniscule compared to the real work its more active members do. @patrice cannot be praised enough for her efforts. She is also a witness!
Looking ahead
I see Steem becoming the beacon for everyday people, including your parents, to begin to see what's really possible with a decentralized economy. I am happy to be a part of fulfilling that dream. We have some big changes and improvements on the Steem and Steemit roadmap coming this year. Being a Steem witness for over a year and a half has taught me a lot and I will continue learning and applying that experience to bring value back to the network and community.
Steem witnesses are scheduled by delegated voting. If you think I'm worthy of your witness vote, you can approve me here: https://steemit.com/~witnesses